Frolov Maksim Evgenyevich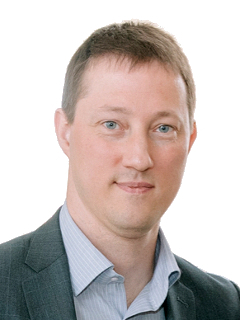 195251, Saint-Petersburg, Polytechnicheskaya St., 29, 2nd Academic Building, room 336
http://www.researchgate.net/profile/Maxim_Frolov2/
http://www.scopus.com/authid/detail.url?authorId=7006375104
Finite Element Method
Computational Solid Mechanics
A posteriori error estimates for PDE's
Selected Publications:
Frolov M. Reliable a posteriori error estimation for plane problems in Cosserat elasticity. A. Abdulle et al. (eds.), Numerical athematics and Advanced Applications - ENUMATH 2013, Lecture Notes in ComputationalScience and Engineering 103, Springer: Switzerland, 2015. P. 225–232.
Frolov M.Ye. Functional a posteriori estimates of the error in the solutions of plane problems in Cosserat elasticity theory. Journal of Applied Mathematics and Mechanics. Vol. 78, Issue 4, 2014, P. 425–431.
Frolov M.E. Application of functional error estimates with mixed approximations to plane problems of linear elasticity. Computational Mathematics and Mathematical Physics, 2013, Vol. 53, No. 7, P. 1000–1012.
Frolov M. Functional a posteriori error estimates for certain models of plates and beams. Russian Journal of Numerical Analysis and Mathematical Modelling. V.25, No.2, 2010, P. 117–129.
Frolov M., Neittaanmäki P., Repin S. Guaranteed functional error estimates for the Reissner–Mindlin plate problem. Journal of Mathematical Sciences, V.132, No.4, 2006, P. 553–561.