An Open Day of International Master's Programs Took Place in the Resource Center
The Resource Center of International Activity, SPbPU held an Open Day of the international Master's programs on May 23. It was visited by more than 70 students from SPbPU and other higher educational institutions, such as ITMO University, St. Petersburg Electrotechnical University "LETI", St. Petersburg State Economic University.
The organizers of the meeting told the participants about the innovative international Master's programs, their role in training specialists capable to solve complex engineering and managerial problems in various branches of economy, and also about wide career opportunities accessible for the graduates of these programs.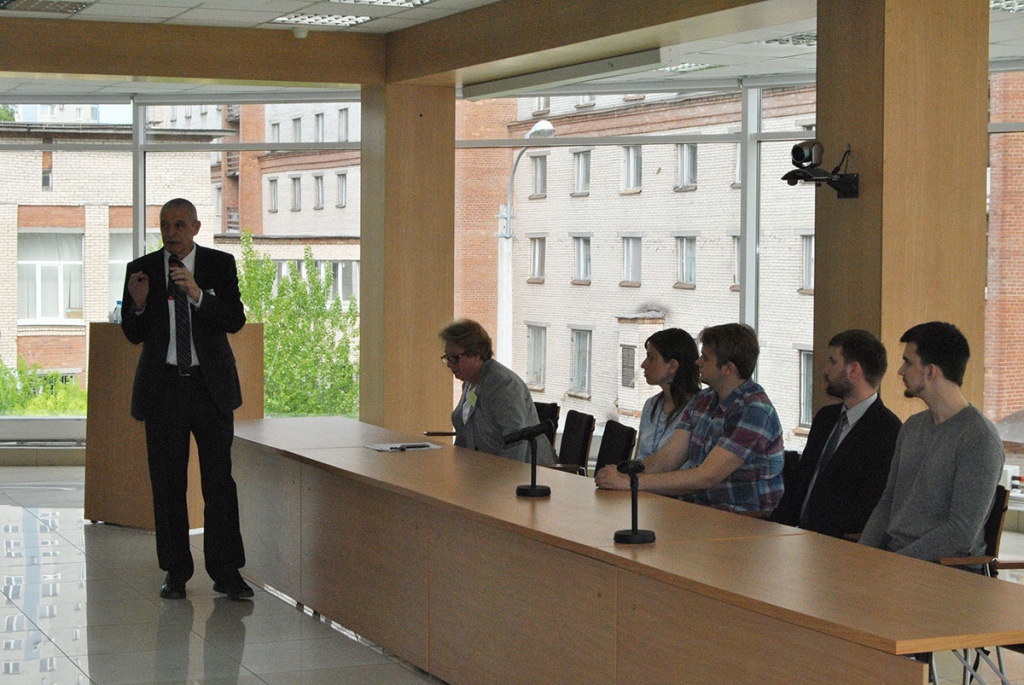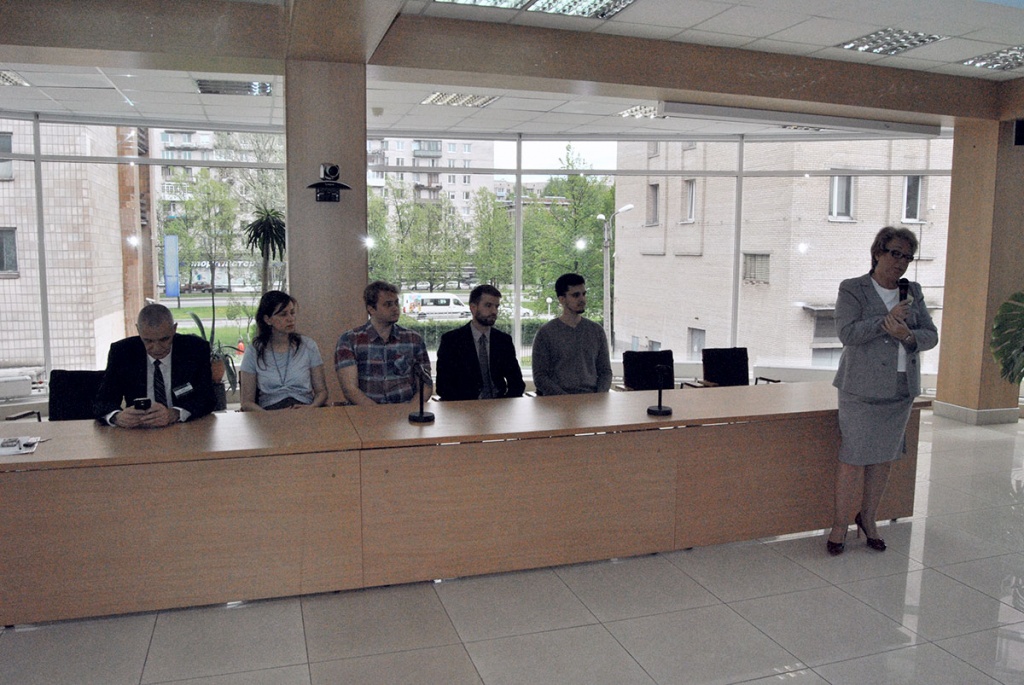 The Open Day saw such participants as the Head of the Department of International Educational Projects, SPbPU, Elena Germanovna Nikonchuk, the Director of the Institute of Civil Engineering, Nikolay Ivanovich Vatin, and the graduates of the Institute of Computer Science and Control Systems, the Institute of Industrial Economics and Management, the Institute of Metallurgy, Mechanical Engineering and Transport, SPbPU, who completed the double degree programs organized by SPbPU jointly with the leading world universities.
"If you speak English and want to learn in an international group from leading Russian and foreign scientists, if you are willing to gain international experience, to undergo internships in the principal companies of the branch, you should come here! The international Master's programs of the Polytechnic University are waiting for you", - E.G. Nikonchuk told the students in her opening speech.
Her words were fully supported by the graduates of the double degree programs who emphasized that in spite of the fact that studies in the international programs demand a lot of effort, the time of training was one of the most interesting and, as it can already be defined now, life-changing.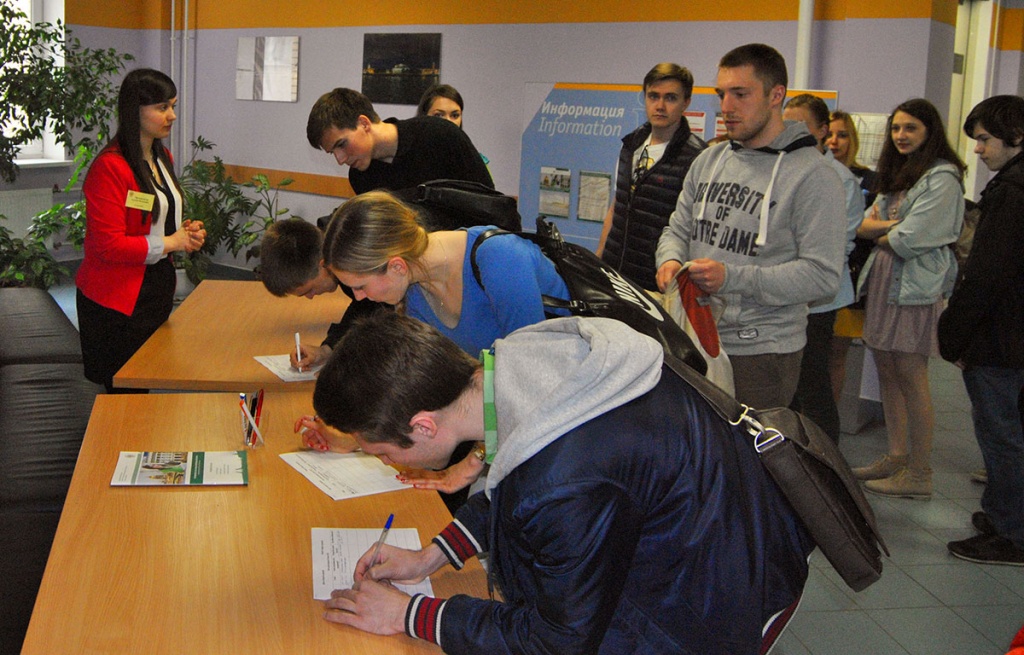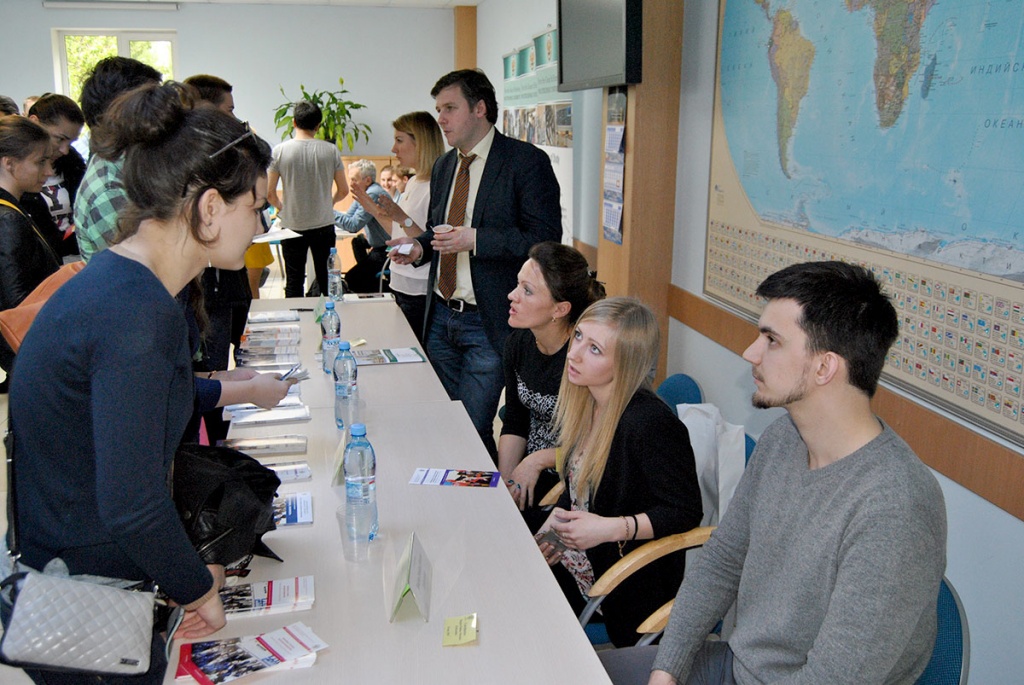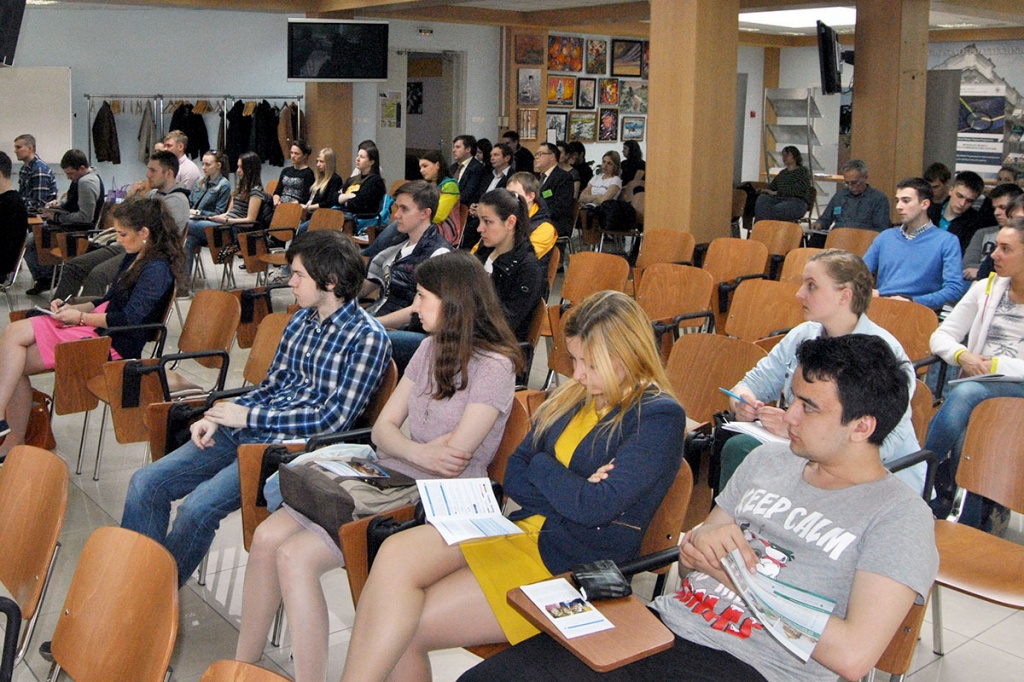 N. I. Vatin told the students about the role and place of the international programs in training highly qualified engineers.
After the formal part was over, the participants of the Open Day communicated to the coordinators of the international Master's programs, asked questions, and learned more about the opportunities of academic mobility available during the course of training.
The meeting ended with a pleasant bonus for the guests – a prizes-for-all lottery – and all the participants received memorable souvenirs from SPbPU.
Department of International Educational Projects, SPbPU
Print version