Institute of Applied Mathematics and Mechanics
Director

Science degree

D.Sc. in Physical and Mathematical Sciences

Science title

Associate Professor

Position:

Director, Head of the chair "Applied Mathematics"
195251, Saint-Petersburg, Polytechnicheskaya St., 29, 2nd Academic Building, room 336
Scientific Advisor
Science degree

D.Sc. in Physical and Mathematical Sciences

Science title

Professor

Position:

Head of the chair "Mechanics and Control"
195251, Saint-Petersburg, Polytechnicheskaya str., 29, Academic Building No 1, room 433-1
Director's Office
195251, Saint-Petersburg, Polytechnicheskaya St., 29, 2nd Academic Building, room 336

195251, Saint-Petersburg, Polytechnicheskaya str., 29, Academic Building No 1, 3-rd floor
Science degree

Ph.D. in Physical and Mathematical Sciences

Position:

Deputy Director of International Relations
195251, Saint-Petersburg, Polytechnicheskaya St., 29, 2nd Academic Building, room 336
The Institute of Applied Mathematics and Mechanics was established by the mechanical and mathematical chairs of the Faculty of Physics and Mechanics. The founding father of the faculty academician A.F. Ioffe formulated the fundamental principle of the convergence between education and research, which has laid the foundations for the academic process at the Institute. The distinctive feature of the Institute is a close relationship between the profound education in mathematics and mechanics and research oriented towards solving crucial problem of producing brand new equipment and technologies, competitive high-tech products. The Institute trains specialists who are able to raise and to sort out mathematical, physical, mechanical, engineering and economic problems of applied and fundamental types, and to develop information systems and software.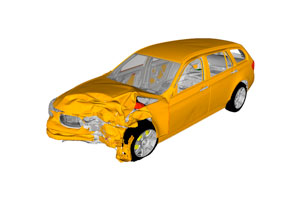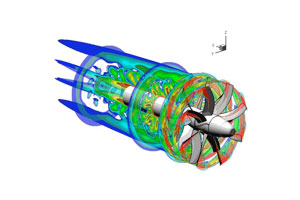 Competencies of the Institute's graduates:
Mathematical and experimental modeling of processes in various areas;
Development of special and complex mathematical models and algorithms and software engineering
Development and usage of multidisciplinary models for materials, machines, structures, plants and processes;
Computational mechanics and supercomputer engineering of materials and structures;
High Performance Computing;
Using methods of mathematics and mechanics to solve fundamental and applied tasks at the intersection with physics, chemistry, biology, sociology, economics and other disciplines.