SPbPU Representative Office "Educational and recreational complex Polytechnic" in Novomikhailovsky Township, Tuapse District, Krasnodarsky Krai
SPbPU Representative Office "Educational and recreational complex Polytechnic" in Novomikhailovsky Township, Tuapse District, Krasnodarsky Krai
Director

Management
35 Morskaya st., Novomikhailovsky Township, Tuapse District, 352855, Krasnodarsky Krai
Learn relaxing and relax learning: educational and recreational complex "Polytechnic" of Peter the Great St. Petersburg Polytechnic University provides with this unique opportunity. This is one of several University's Representative Offices; it is located on the coast of the Black Sea in Novomikhailovsky Township, Tuapse District, Krasnodarsky Krai. Traditionally, it is called the Southern Camp.
The camp has perfect conditions for fruitful studying and a good rest. The complex includes three residential buildings, an administrative building, summer houses, a refectory, sportive facilities, a swimming pool with a café-bar, discotheque, parking, and dedicated fine pebble beach. The whole area is under round-the-clock security.
The learning process is based on the educational programs of Peter the Great St. Petersburg Polytechnic University. The educational base includes auditoriums, a conference hall, computer class, assembly hall, etc.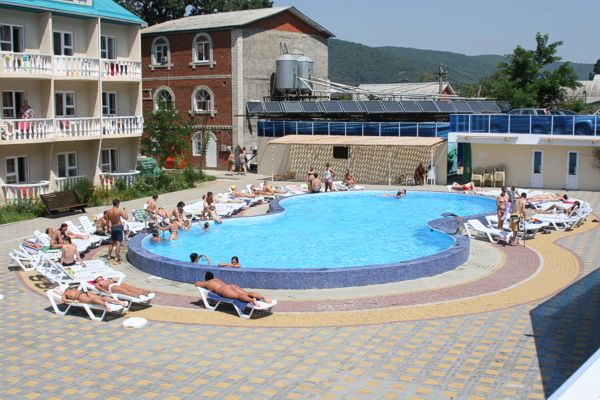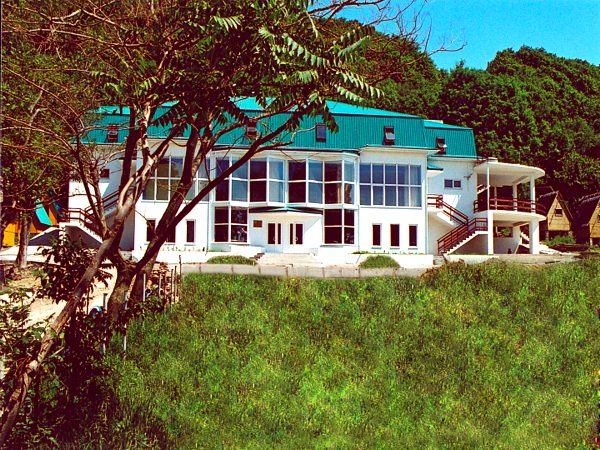 Conditions for full-fledged studies here are just perfect and quite democratic. You can choose your living conditions from the variety of two-bed and three-bed comfortable rooms or inexpensive rooms with "outdoor facilities". You could prefer suites and standard rooms in the major buildings, or two-bed and three-bed rooms in cabins. Proverbial wisdom says, "Work done, have your fun". And here, at "Polytechnic", you can have fun in many diverse forms.
Well-equipped modern volleyball and basketball grounds, a football field, and a discotheque complemented by the swimming pool and the sea beach in summer time help making your stay here diverse and exciting. University students and staff can come here within five shifts of the summer period.
The shifts for the staff start in mid-June and last till mid-September; each of the five shifts lasts for 18 days.
The students' shifts are timed with summer vacations and last for 14 days each. The Department of Social Programs and the Students' Trade Union provide updated information on the schedule and costs of vouchers every April.
Each year, about a thousand students, employees and their family members can stay in the South camp during the summer season. There also is a land plot for the Mountain Camp where permanent tents are deployed for the vacations.
The Mountain Camp also offers a diverse program of events and entertainments. These include quad bike and boat trips, sportive games and hiking, and tours around the famous sites of Krasnodarsky Krai.