Admissions
Dear prospective students, thank you for your interest in Peter the Great St. Petersburg Polytechnic University!
SPbPU is glad to offer international students academic programs at all levels: from the University Foundation programs of learning the Russian language to the full scale of academic programs, including academic programs in English and double degree programs implemented in partnership with the world best universities, PhD degree programs, and Doctoral degree programs.
How to apply
If you wish to study at SPbPU, please fill in the Application form online and follow Admission procedure.
Important dates
The admission campaign for all types of programs for the academic year of 2018–2019 will start on February 01, 2018.
The application deadline for Bachelor's and Master's degree programs for visa countries is June 15, 2018; for non-visa countries, it is August 27, 2018.
The deadline for PhD degree programs for visa countries is July 15, 2018; for non-visa countries, it is September 10, 2018.
For deadlines for other types of educational programs, please check with the Admission offices .
Click to download the "Educational Programs for International Students" brochure
Admission team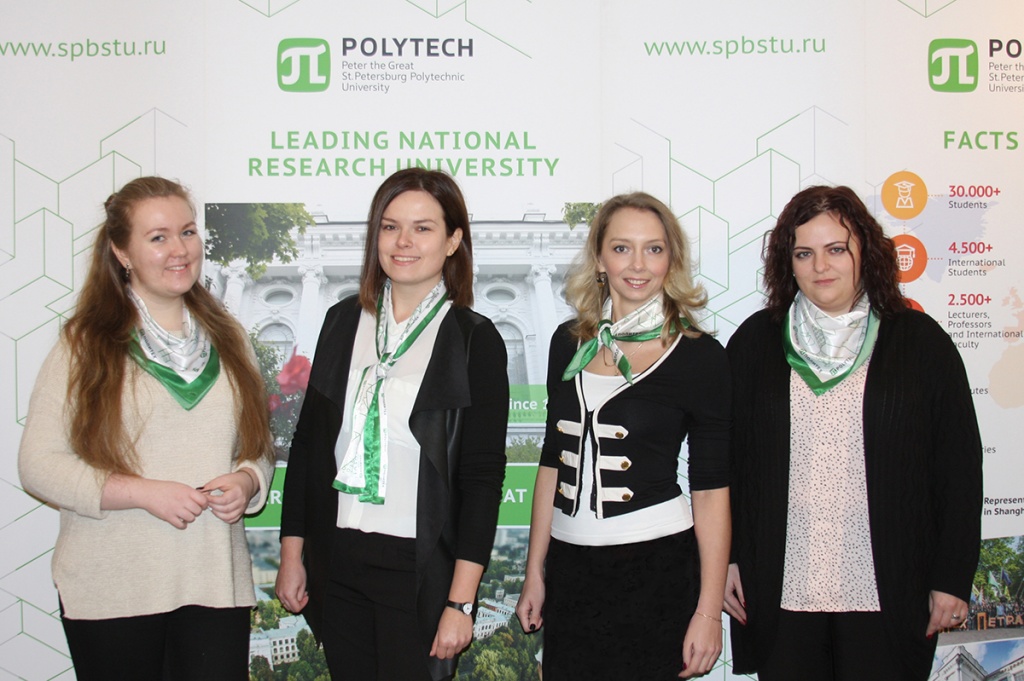 Contacts of the Admission Office for international students:
Nataliia Bedriagina, Head of the Admission Office for international students
195220 Russia, St. Petersburg, 28 Grazhdansky Ave. (Grazhdansky prospect), Admission Office, room 228