Programs
Russian Language Study Programs
Russian Language Study Programs
Would you like to start learning Russian language or to improve your skills and reach a new level? Our flexible programs will help you to understand how to use Russian language in a wide variety of academic contexts and in everyday life.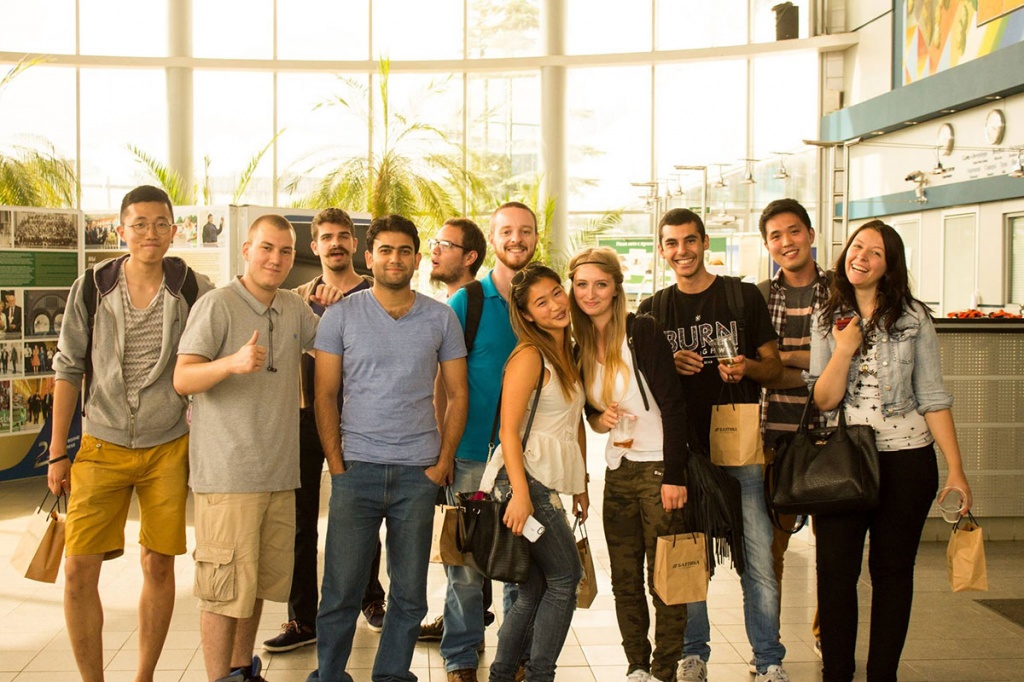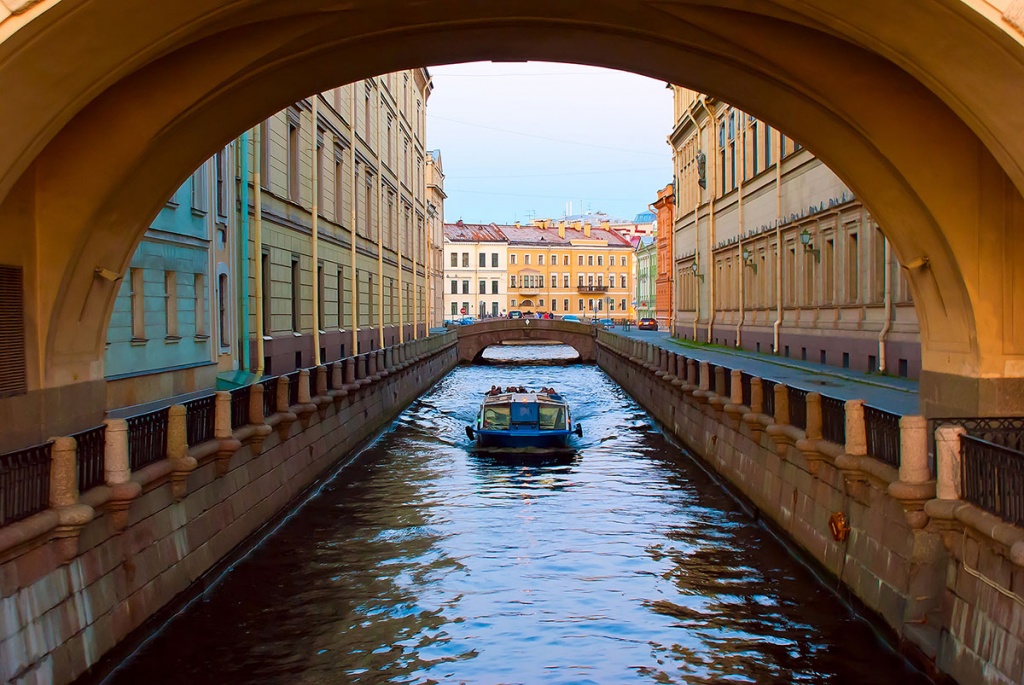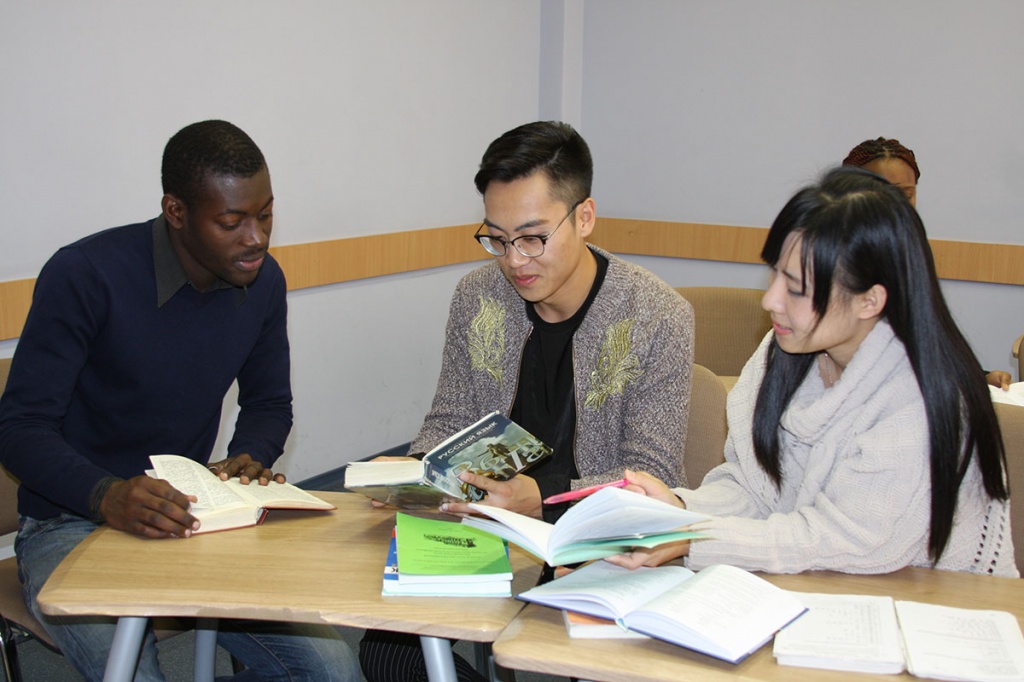 Our programs fit for:
undergraduate and graduate students studying Russian language either as a major or a minor;
individuals with any type of academic background, interested in learning Russian language for personal goals.
Why study with us?
You will develop balanced proficiency in the four major communicative skills - listening, reading, speaking, and writing.
Our Russian Language courses meet the requirements of local and international Universities, thereby supporting the ECTS transfer and recognition of our certificates abroad.
Being a part of the Russian-speaking environment and communication with the native speakers is the key to using the Russian language correctly in diverse situations.
Our classrooms are well-equipped to provide you with a profound knowledge and practical experience. The Russian Language classes are held in lecture-halls, lingaphone cabinets, video- and computer classrooms.
Whatever the background you might have, we will help you choose an appropriate program. We offer Russian Language courses for different levels:
Level
Available start dates in 2016
Available duration
Beginner (A0)
February 08, June 06, June 27, August 01, September 5, September 12
2 weeks through

1 year

Elementary (A1)

Low-intermediate (A2)

Intermediate (B1)

Upper-intermediate (B2)

You can start on ANY WEEK of the year except for:

January
May (for the individuals). Group requests are accepted
the 1-st week of June- the last week of July
December (for the individuals). Group requests are accepted

Advanced (C1)
Terms of participation should be discussed with the Program Coordinator
Flexible participation terms allow choosing the time and duration of study convenient for you. We divide our students into small groups to help you achieve visible results in a shorter time.
Document received upon the program completion: an internationally recognized Certificate.
Those who successfully complete our programs are offered the possibility to sit for TORFL examination (available at extra charge).

Special seasonal offers:
EASTER VACATIONS IN ST.PETERSBURG
21 MARCH - 3 APRIL, 2016
We offer you to spend unforgettable Easter Vacations in St.Petersburg. The program focuses on improving the Russian language skills and providing an overview of the Russian History and Culture.
Spring is one of the best times in a year for appreciating the beauty of the city, before the tourist rush of summer. St.Petersburg comes alive fast after a long winter and allows to enjoy all the charm of its freshly breathing streets, rivers and canals.
STUDY PROCESS is enhanced with cases, group work, self study and field trips to the world famous museums:
class in the Hermitage;
city walks with the Russian-speaking tutors;
lecture & field trip "Dostoyevsky's Petersburg".
Russian Language classes are held in small groups (10-12 persons in average), so that our students could achieve better results in a shorter time.
SPbPU has long-term cooperation with the largest universities of Europe, Asia, Northern and Southern America. The program is developed in accordance with the international standards and can be recognized as a period of study abroad.
COURSES
ECTS credits
Language of instruction
Document received
Russian Language

Levels available: beginners, intermediate, advanced

2
Russian
Internationally recognized Certificate
Culture & History of St.Petersburg
0,5

English

TOTAL

2,5
Cultural activities:
To make the stay of our students pleasant and interesting, we arrange several cultural & social activities with the Russian-speaking tutors.
Deadline for registration
for non-EU citizens: February 5, 2016
for EU citizens and citizens of visa-free countries: March 10, 2016
Application
For the application package please contact the Program Coordinator via e-mail.
Summer School of Russian Studies
The School offers Russian Language study and a choice of elective courses in Russian Culture, Art, History, Politics, Business and Economics.
Besides, the students can participate in diverse cultural activities offered within each summer module.
Contacts: