PolySPACE - a new information ecosystem for international students
All events and activities for international applicants and students are now at your fingertips: Polytech has launched the PolySPACE information ecosystem. The new space consists of four key blocks: PolyWEBINARS, PolyFAIRS, PolyTalk, and PolySOS. Sign up for enrollment and training webinars, watch recordings of past live broadcasts, be the first to receive information about upcoming educational exhibitions abroad, participate in them in person or online, and, if necessary, quickly contact the hotline specialists. For those who are always online there are channels in Telegram and VK, where you can find useful and up-to-date information for international students and applicants.
See the PolySPACE activity schedule below, get connected and stay in touch with Polytechnic University!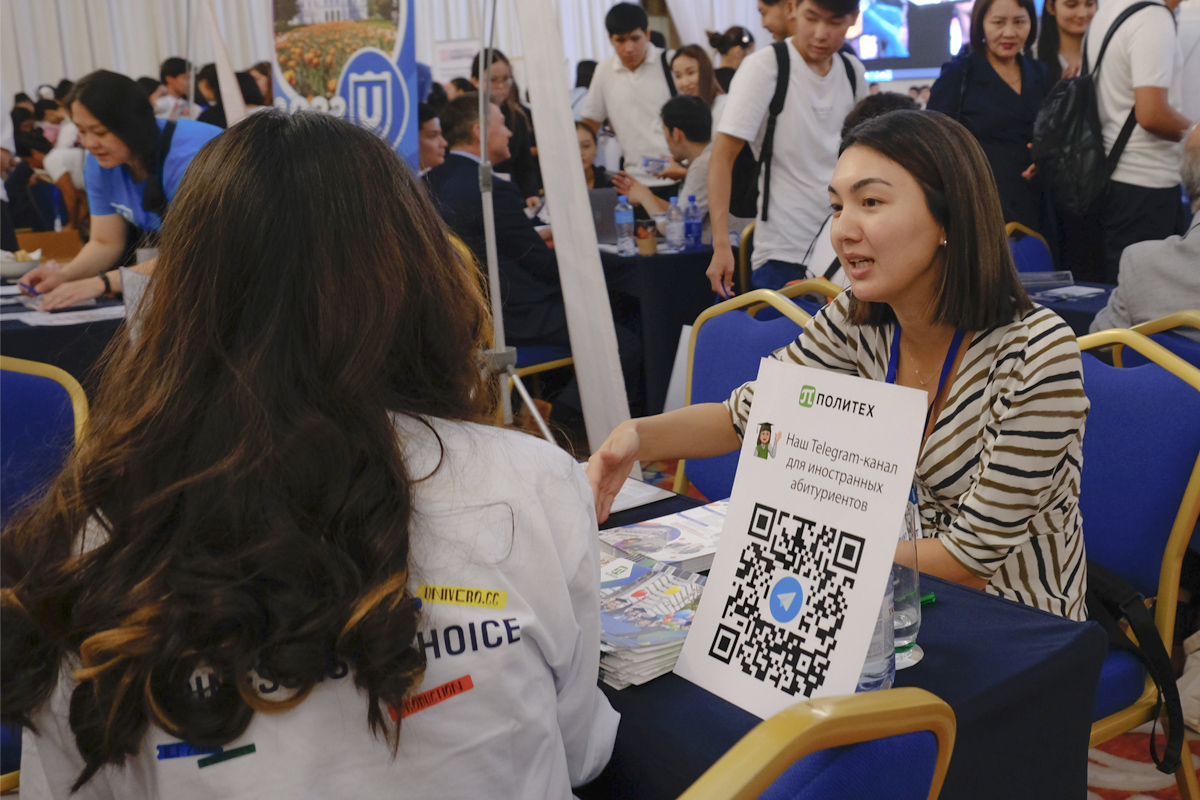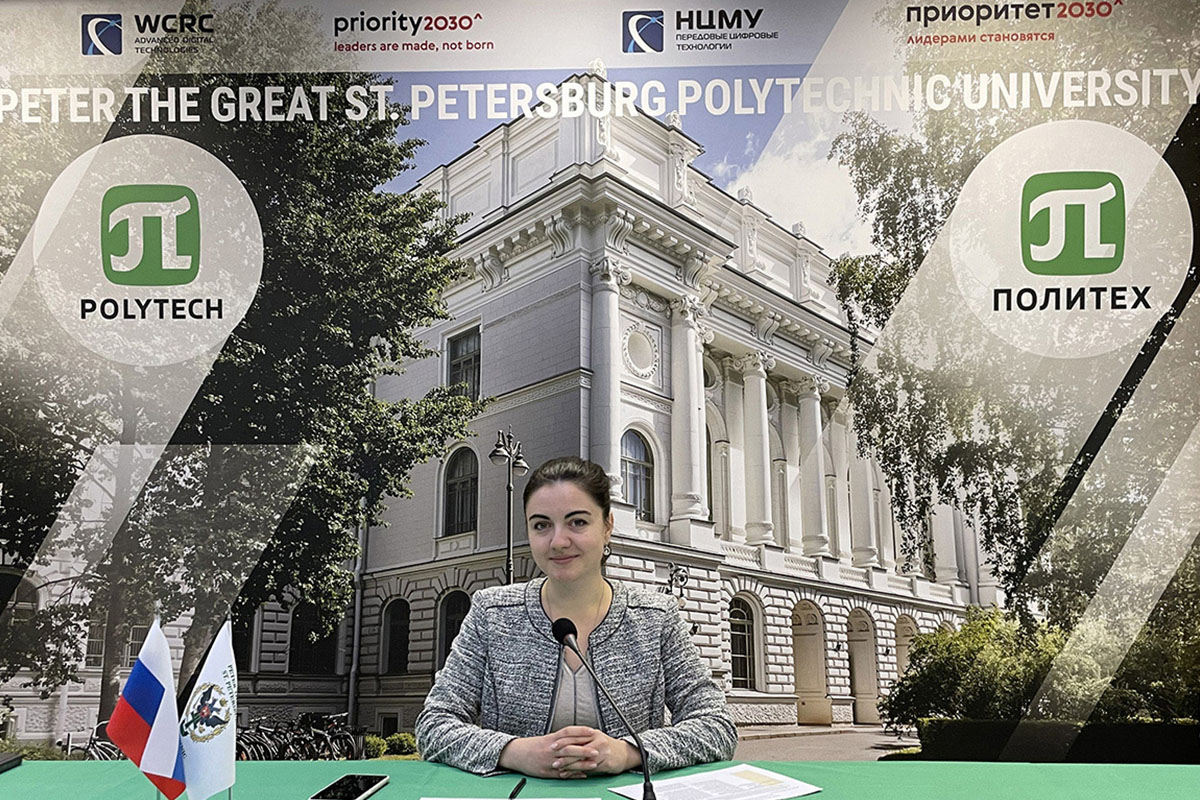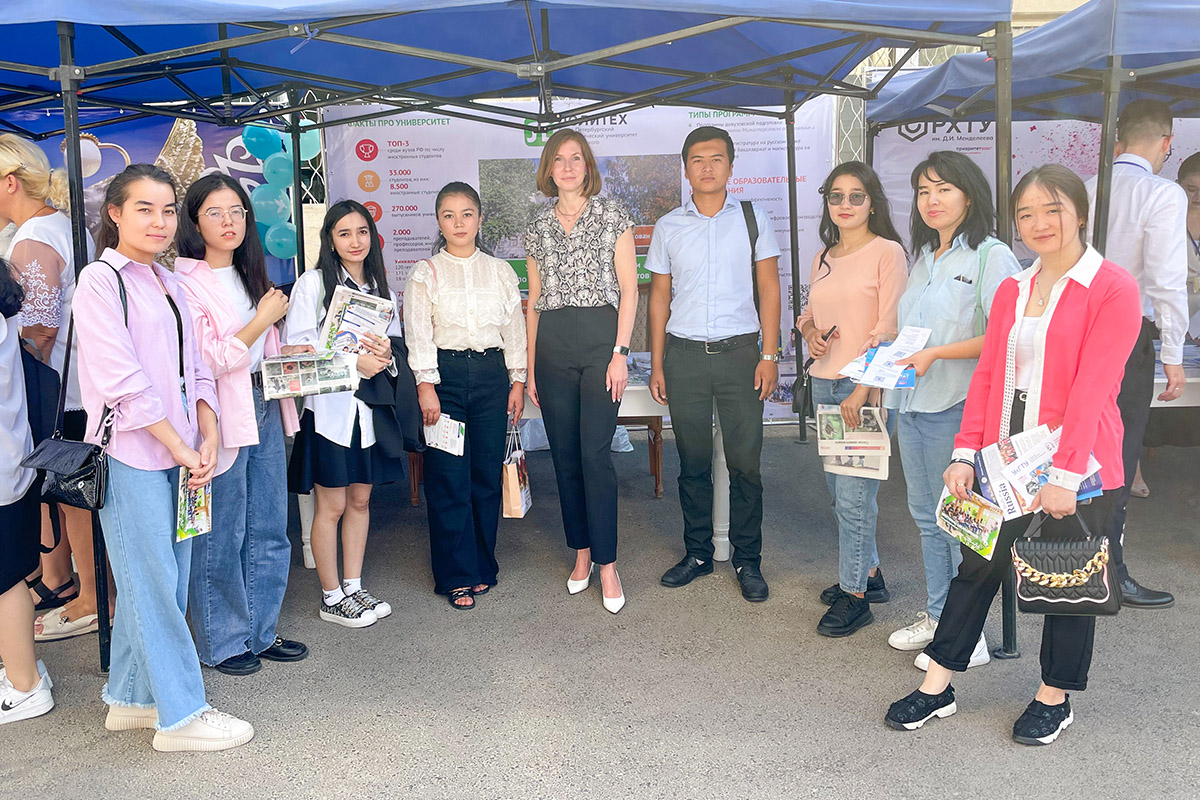 PolyWebinars
Various formats of webinars for international applicants and students. How to enter Polytechnic by quota? What does participation in the Open Doors Olympiad entail? What's new in the Admissions Campaign 2023? Be the first to receive up-to-date information. The description of each webinar gives the contact information of the manager who will advise you on your questions.
Want to learn important things about Polytechnic University without waiting for announcements? Watch recordings of live broadcasts and webinars on how to enter the university on budget, features of quota admission with comments of Rossotrudnichestvo representatives from different countries, study in Russian and English, and much more. You can watch them here.
Date and language of the webinar

Name and information for connection

February 2, 2023
English
«Study at Polytech in 2023 for free»
You can watch the webinar
February 20, 2023
English
Online open day for international applicants 2023 – «POLYTECH OPEN DAY»
You can watch the webinar here
PolyFairs
Every year Polytechnic University participates in the largest educational exhibitions around the world, both online and offline. If you want to take part in the exhibition in person - follow the schedule, look for your city in the list and come for a consultation with a representative of the university. In addition, a huge pool of exhibitions is available online: you can connect to them and get an online consultation from anywhere in the world!
Offline FAIRS:
Date and place of exhibition

Title and brief description

March 7-9, 2023
Egypt, Cairo
EDUGATE Fair
EDUGATE is one of the leading exhibitions of higher education in Egypt and the MENA region. About 15 thousand people visit it annually.
Venue:
Kempinski Royal Maxim Hotel, Ring Road, 1st Settlement, Cairo, Egypt
April 7-8, 2023
Uzbekistan, Tashkent
"Education and Profession 2023"
The exhibition "Education and Profession" is a popular international exhibition in the field of higher education and provides an opportunity for applicants in Uzbekistan to get information about leading Russian universities.
Venue:
International Hotel 107A, Amir Temur Avenue
May 3-4, 2023 Uzbekistan, Tashkent
Morocco, Rabat, Casablanca Rabat and Casablanca
А2 Spring Marocco Fair
Every year, A2 exhibitions attract thousands of visitors from all over the world. You will have the opportunity to get a detailed consultation from a university representative and learn all about the admission and study process, as well as about student life in St. Petersburg.
Venue:
To be provided later. Stay tuned for more updates.
PolyTalk
There are Telegram and VK channels for international applicants and students in Russian and English. By subscribing to these channels, you will be aware of the latest news of SPbPU and be the first to get access to the latest content of Polytechnic University.
Also here you can get immediate advice from the university's representative on admission, entrance exams, educational programs, etc.
Join
PolySOS
SPbPU has a hotline for international applicants and students for emergencies. Please note that if you are interested in standard questions (admission tests, tuition fees, dormitory facilities, etc.), you can get answers to them in social networks or on the official website of Polytechnic University.
The PolySOS channel is for emergency situations, such as
:
problems at the airport when arriving in Russia (not allowed at the border, accidentally arrived in the wrong city, etc.)
inquiries from parents when they lose contact with the child who went to study
loss of documents (migration card, passport, registration, etc.)
problems with the dormitory (for some reason they do not move in\unforeseen situation in the room)
overdue deadlines for submitting data for fingerprinting
all other situations that require an urgent solution and involvement of the international services manager.
A representative of SPbPU will provide prompt information support and guidance on how to resolve any questions that may arise. You can connect to the hotline and ask questions
here
.