Admission procedure for international students
ADMISSION PROCEDURE FOR SELF-FUNDED STUDENTS
Dear applicants! Despite the situation with the spreading of the COVID-19 coronavirus infection, admission is open and functioning normally. We are pleased to invite students to study at Polytechnic University and kindly ask you to fill in online Application form.
Dear international applicants and students!
We would like to draw your attention to clause 1.13 of the Recommendations for the prevention of a new coronavirus infection COVID-19 in educational institutions of higher education dated July 29, 2020, of the Federal Service for Surveillance on Consumer Rights Protection and Human Wellbeing, according to which "International students are allowed to the educational process after 14 days of isolation (since the date of entry into the Russian Federation), with a test for COVID-19 on days 10-12 by the PCR method."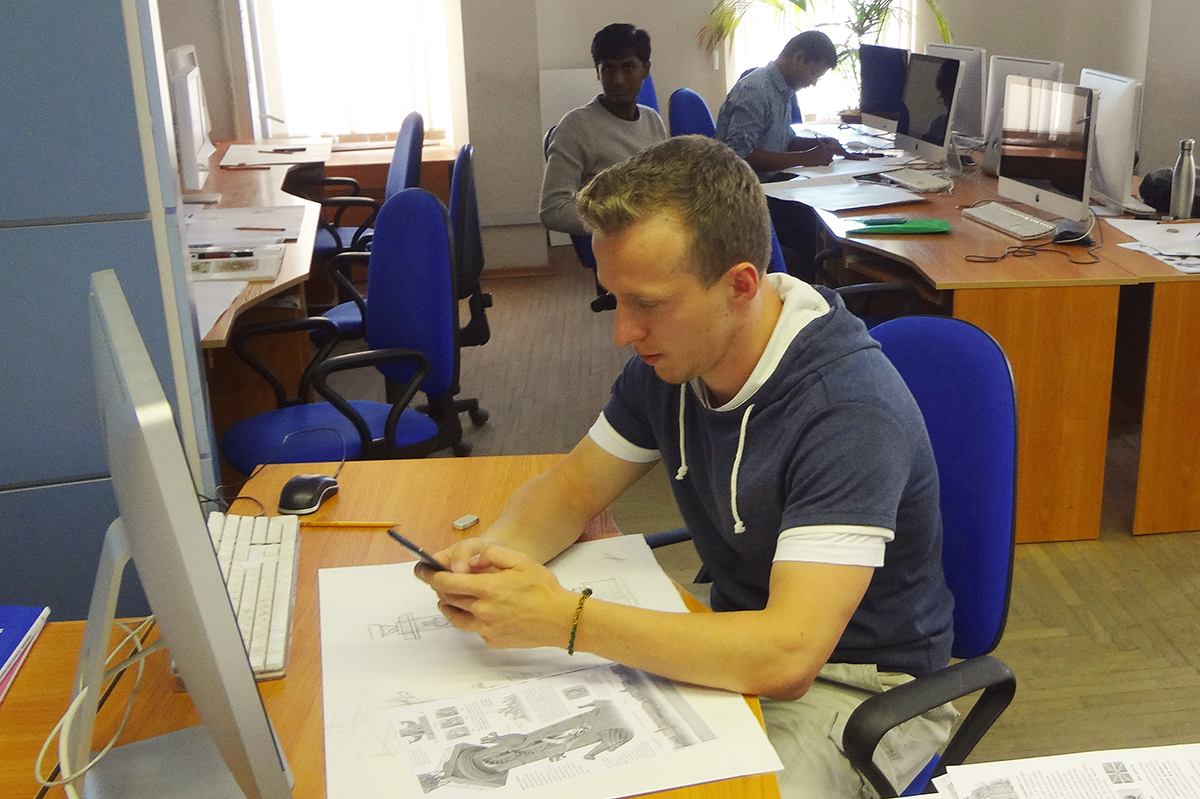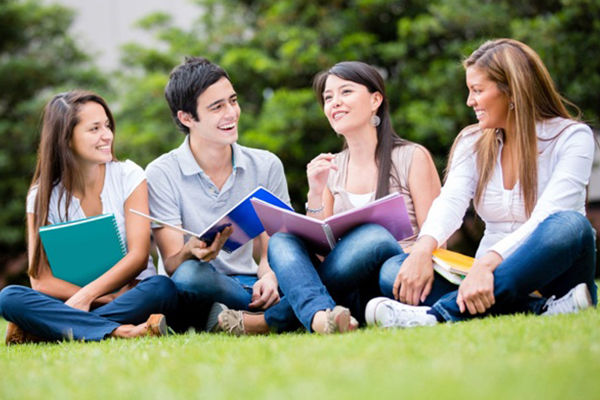 Upon admission to SPbPU in the 2020-2021 academic year, all international students will study according to the approved curriculum. If necessary, in the fall semester, training might be organized in a remote format. All educational programs, all disciplines and courses taught at SPbPU, during the coronavirus period will be implemented in full force and effect.
SPbPU guarantees all foreign citizens upon their admission to full-time undergraduate or graduate programs and successful completion of those the issuance of a full-fledged state-recognized degree of full-time education standard.
Before arrival
AFTER ARRIVAL
CONGRATULATIONS! NOW YOU ARE AN SPbPU STUDENT!
Polytechnic University offers all foreign applicants to take part in the Student Buddy program "Enjoy Polytech".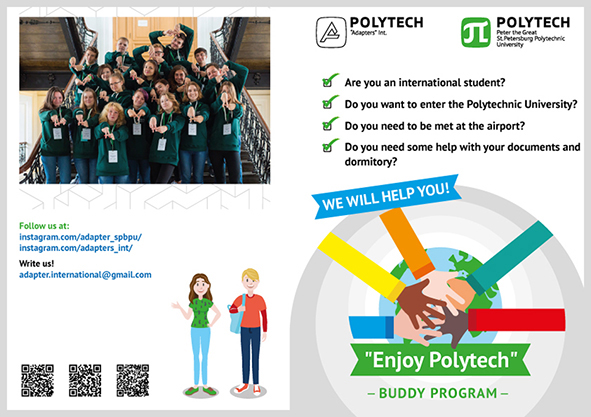 Buddy program "Enjoy Polytech" is an assistance program for international students during their studies at Polytech.
The program's main goal is assisting international students in adaptation to the University's social and educational environment.
Your buddy can pick you up at the airport, help you with paperwork and check-in at the dormitory, tell you more about the city and answer any of your questions.
For questions about the Buddy program, please contact us adapter.international@gmail.com
To participate in the Buddy program click the link and fill in online form https://docs.google.com/forms/d/e/1FAIpQLSclgQVs9Hrl_gpjp4XSluVc_zdEhwCkAWM-muUVYgkkHNtTQA/viewform
Click on the picture to download the brochure about Buddy program "Enjoy Polytech"