Admission procedure
ADMISSION PROCEDURE FOR SELF-FUNDED STUDENTS
Dear applicants! Despite the situation with the spreading of the COVID-19 coronavirus infection, admission is open and functioning normally. We are pleased to invite students to study at Polytechnic University and kindly ask you to fill in online Application form.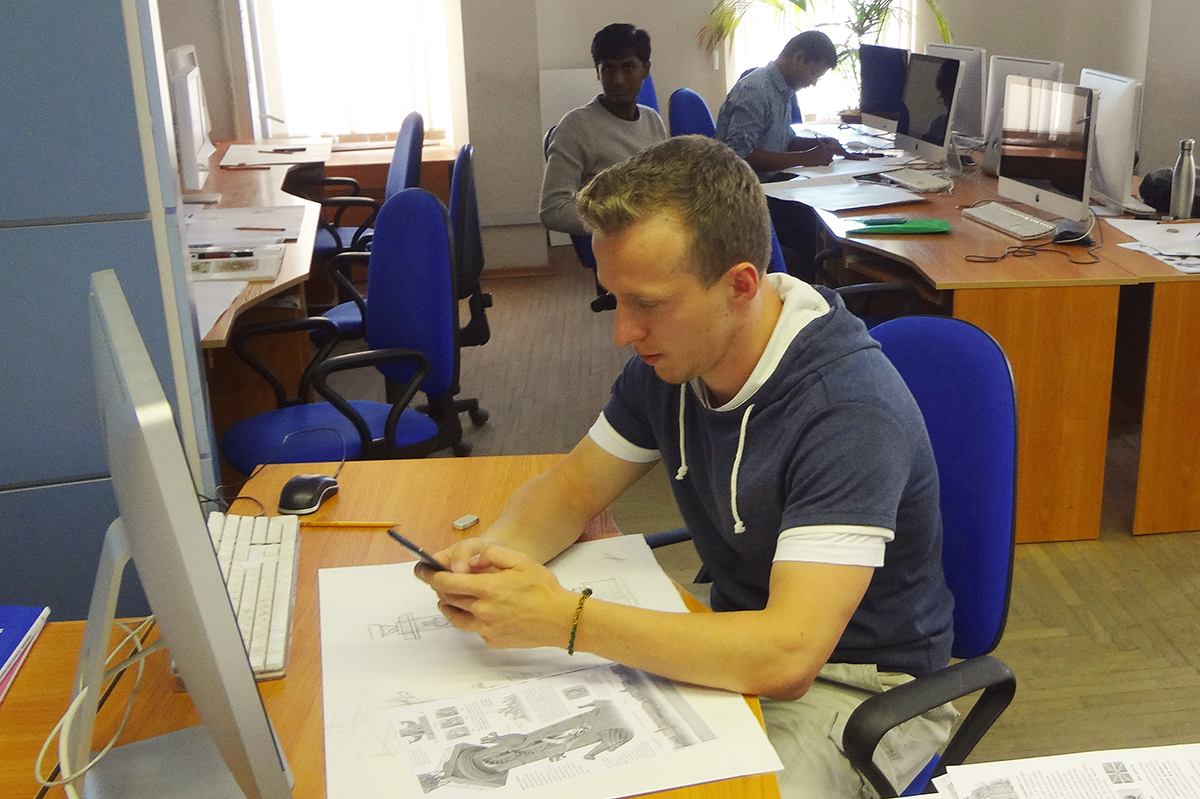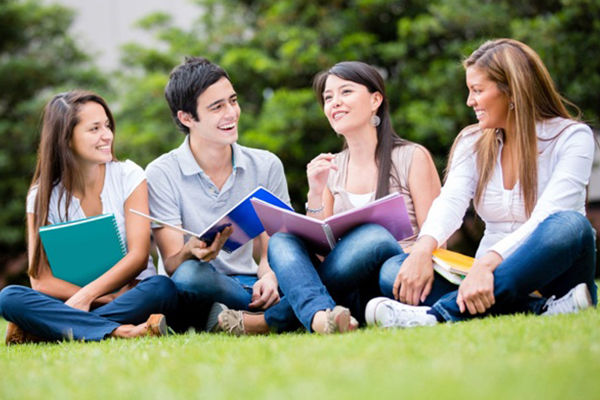 BEFORE ENROLLMENT
CONGRATULATIONS! YOU OFFICIALLY BECOME A SPbPU STUDENT!
UPON ENROLLMENT TO THE UNIVERSITY
You will receive all the necessary information about the beginning of training from the curator for international students of the relevant SPbPU institute.
The information in this section will be available later.
Useful information for Bachelor's Degree students
Useful information for Master's Degree students
AFTER ARRIVAL
Polytechnic University offers all foreign applicants to take part in the Student Buddy program "Enjoy Polytech".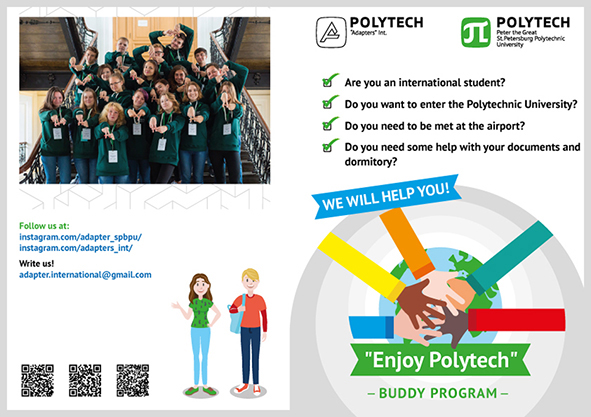 Buddy program "Enjoy Polytech" is an assistance program for international students during their studies at Polytech.
The program's main goal is assisting international students in adaptation to the University's social and educational environment.
Your buddy can pick you up at the airport, help you with paperwork and check-in at the dormitory, tell you more about the city and answer any of your questions.
For questions about the Buddy program, please contact us adapter.international@gmail.com
To participate in the Buddy program click the link and fill in online form https://docs.google.com/forms/d/e/1FAIpQLSclgQVs9Hrl_gpjp4XSluVc_zdEhwCkAWM-muUVYgkkHNtTQA/viewform
Click on the picture to download the brochure about Buddy program "Enjoy Polytech"