Student's testimonials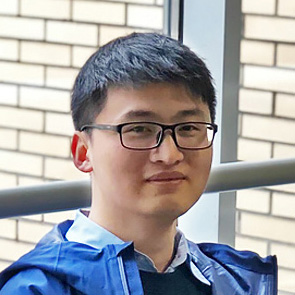 It's a pleasant experience in my whole life, which perhaps I will tell my child. The university is great both in environment and science fields. The blue sky could be the one I miss the most when I am back to China. And there is a small forest in the university. And I think that is what every university in China should learn urgently. In studying field, it's a little bit easier compared to that in China. The courses are mostly introduction of some advance fields, which are all easy to understand, eye-opening and enlightening. But this also means I can have more time to learn something different and new. Seeing a different country, a totally different culture, is interesting. In summary, it's lucky to be here for studying.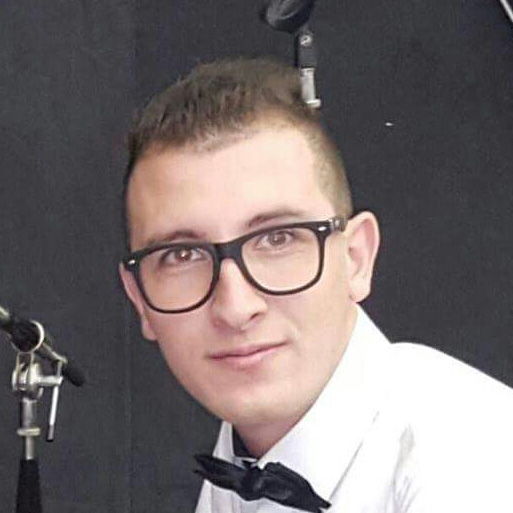 St. Petersburg is a lovely city, we are adapting in the Russian culture day by day, The Russian language is a very interesting language and easy to learn it and communicate with it with the Russians people .Studying in Russia is very nice and the university is very famous. Teachers in Russia are working hard. The living conditions provided to us are of international standard, and in the university campus I meet a lot of people from different cultures. While out on the Streets, especially Nevsky prospect, I get an opportunity to admire the beauty of the city. The night time, makes the city even more adorable. I usually travel by metro, which is fast. Bus, tram and taxi are also available as per your convenience. There are restaurants, fast food joints, hotels and other setups where you can satisfy your hunger based on the type of food you desire. The markets are huge and the avail you everything from utilities to rare souvenirs. In the end i would conclude by saying that, the city is treating me as its own and i feel blessed to have been given this once of a lifetime opportunity to study and live in this amazing place, which is a perfect blend of Europe and Russia itself.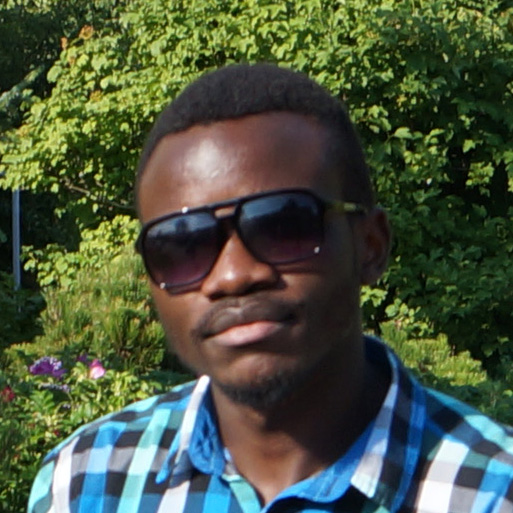 To start with, Polytechnic University is a leader in engineering in Russia and having had the opportunity to study here is amazing. I was enrolled to study Electrical engineering under a government scholarship by the university and began my studies in September, 2012. I did my foundation program for a year and then started by major program the following year. I did not know the language, the lecturers were very helpful and ensured I learned it. It was a challenging task. Studying at this university is very interesting as it provides all the necessary requirements. The environment is very conducive for learning. The accommodation offered to international students is just wonderful. Having said that, I can't go without mentioning how great the city is. Getting to study here also gives a once in lifetime opportunity to learn Russia's rich heritage and culture.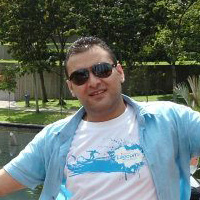 I got a Master's degree in "Civil Engineering" at SPbPU and decided to apply for a PhD. I took a prep course in order to master the language first. I must say I am familiar with education systems in other countries and they are quite different. Russian schools have some peculiarities about them that all applicants should be aware of. The grading system is different, curriculum is more intensive, high level of knowledge is expected, but in the end, it is what makes a successful specialist. At first I was a little confused, but the teachers are understanding and helpful and eager to offer their guidance to new-coming students who do not speak Russian very well and have little knowledge of the local customs and the concept of Russian education system. My teachers were my mentors and guides during my first months in St. Petersburg. Russians are, in fact, very friendly people.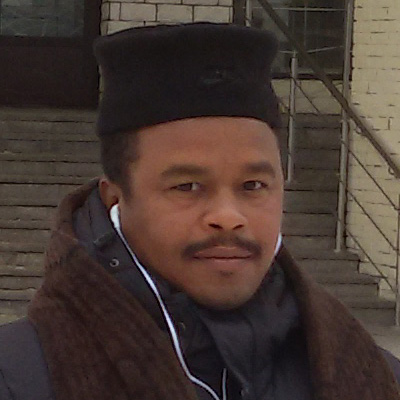 I always wanted to learn Russian. IMOP is a great place to do this. I get a lot of knowledge here. I like teachers and teaching methods. I like different teaching methods – computer classes, city tours, etc. I want to say a few words to IMOP – I will always be your student.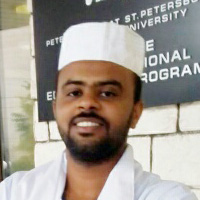 "Here we have lots of awesome student facilities and entertaining activities" I can assure that studies at Polytech University worth to be taken because there are professional teachers here, good classrooms, and I like a language lab and a computer classroom. There is also a good point about excursions to Saint-Petersburg which are included in study programs. Here we have lots of awesome student facilities and entertaining activities starting from sports complex up to student clubs and communities.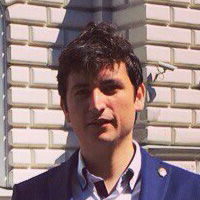 En la Universidad Politécnica yo estudié mi diplomado, maestría y en la actualidad curso mi doctorado en el sector energético. En 8 años que he pasado en ésta universidad he hecho muchos amigos y en la actualidad prácticas en mi especialidad con posible contrato a futuro en una de las empresas más grandes en el sector enérgetico en mi tiempo libre de estudios.
Me gusta estudiar en la Universidad Politécnica por varias razones:
Educación de alta calidad y disponibilidad (muchos profesores con altos grados académicos, una gran cantidad de asistentes de doctorados, compañeros de clase amigables)
Una amplia gama de cátedras en diversas disciplinas (cada uno puede elegir lo que le interesa)
Una amplia gama de actividades extracurriculares y sociedades científicas
Una actitud amigable hacia los estudiantes extranjeros por el decanato
Una gran biblioteca con acceso a una variedad de trabajos científicos
El ambiente super agradable
Las aulas renovadas y laboratorios con equipos modernos
La organización social de los estudiantes (viajes a excursiones, fútbol, baloncesto, tenis de mesa, etc.)
La ubicación de las universidad y las residencias estudiantiles (cerca de las estaciones del metro)
La alta calificación internacional de la universidad, diploma de formato internacional, especialistas graduados competitivos en el mercado laboral
La participación de los estudiantes en las conferencias científicas rusas e internacionales
Yo recomendaría a mis amigos y conocidos ésta universidad para su educación profesional superior, ya que el estudio en ella me ha dado muchas oportunidades.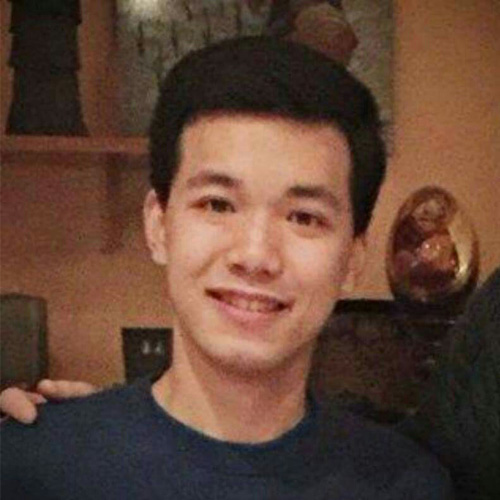 I highly appreciate the Foundation program of our University, thanks to which I can now communicate well with native speakers, although I have only lived in Russia for a year and a half. You have many interesting excursions, a language cafe for practicing Russian, and concerts. You have very good and kind teachers who not only teach us, but also communicate with us, walk (go on excursions on the program on weekends) as relatives. I like the employees at IMOP very much. They are kind and help me solve my problems very much. In my first year, as other foreign students, it is not very difficult for me to listen and understand lectures. This year I can also participate in the practice for the first-year students, I think it will be an experience useful for the future profession. Finally, I want to say that SPbPU is the right choice for me.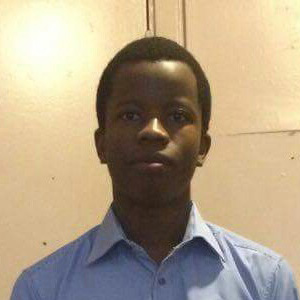 For me it has been a dream come true to be at this institution for my degree program. I have come to like the way we are taught. I like the way the staff is organized and the way things are seriously handled both at class level and at the dormitories. The language at first seemed to very difficult but after being taught by these tutors in IIEP for seven month. Now I feel comfortable with it. Simply put coming to this place for higher education is one of the right decisions one can make.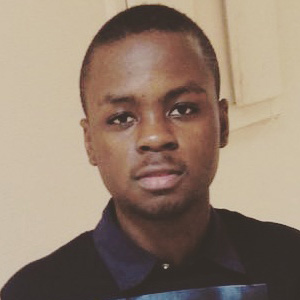 This is a good University. I love studying here because there are good teachers who teach well. I like the teaching method that our teachers use. They help us learn Russian faster. I met a lot of good friends here.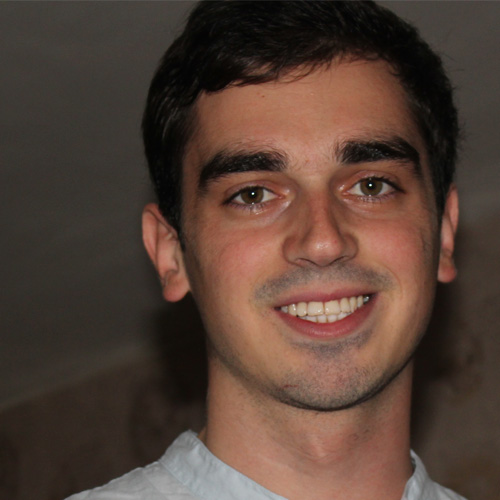 learning Russian during the year. I strongly recommend all the international students to take this course since it's a great opportunity to learn the Russian language well. Lecturers were very good and friendly. For now, I'm completing my Master's degree and I do like my Department. Professors and lectures care about us and do all the best to get their subjects right. Besides subjects on economy there were 2 different languages courses, and some subjects were taught in English. All in all, I liked studies in SPbPU and enjoyed my staying in Saint-Petersburg, which I consider to be the most beautiful city with a wide range of opportunities.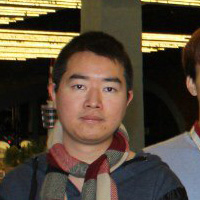 Good teachers take their work seriously. I like the organization of the educational process at the Polytech. I like to walk and travel with teachers. It is very convenient that the hostel is close to the Institute. I like the student life of the Polytechnic.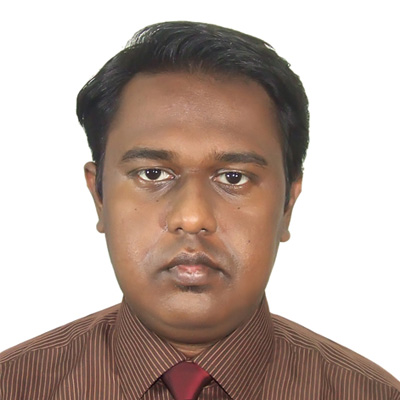 The people around me support my new views about life and career perspective which is appreciable" I am thinking how I should start! When I was in my country I learned Russian language about a year being curious about USSR and later I came here. Being here it's an amazing experience for me specially enjoying the secular environment and implementing innovative mind of mine. The people around me support my new views about life and career perspective which is appreciable. From teachers I learned many new things which will broaden my knowledge and provide me new directions to attain my goals in upcoming future. I want to thank all the group mates of mine for their continuous efforts and supports which make my journey flourish for last 2 years. Further I like to thank all the teachers of my department who make me indebted by their cordial love & support which I will cherish for rest of my life. Last, but not least St. Petersburg now it's like 2nd home of mine, so it's feeling really great to become a little part of the world heritage.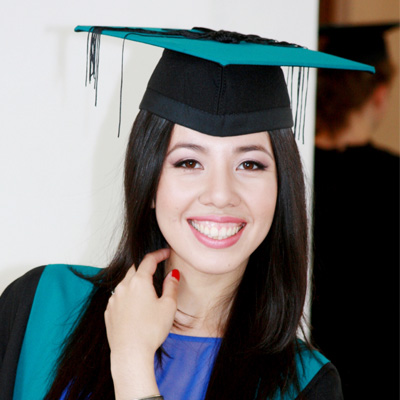 I began my studies at the Department of "National economy" of the Faculty of Economics and Management of Peter the Great St.Petersburg Polytechnic University in 2008. Since the very first days of my stay in one of the most beautiful cities in the world I have realized that this city, its atmosphere and indescribable spirit will give me the most interesting and happy time in my life. From the first days of school I felt the support of teachers and employees of the university who I am immensely grateful to. I was surrounded by wonderful group mates. I believe I made the right choice, entering Peter the Great St.Petersburg Polytechnic University. My first four years before the getting my bachelor's degree passed very quickly. After graduating with honors and winning a grant for further education I started my master's degree. Filled with meeting students from different cities and countries, interesting get-togethers, museums, theaters and trips to beautiful suburbs of Saint-Petersburg my life has become more and more vivid. It's great to be a student! And now, looking back, I realize how wonderful it was. It is very difficult to describe and convey what I feel recalling those days. Currently I continue my postgraduate studies and I also work in The Institute of International Educational Programs. I am grateful to Peter the Great St.Petersburg Polytechnic University, its faculty and staff for the opportunity to learn, grow, strive for the best, for the results.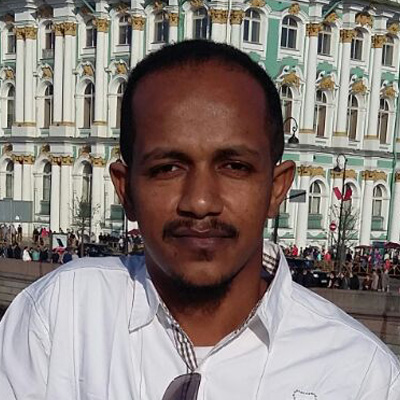 I like studying here at the University. I think that the Polytechnic University has good teachers who always help us. I really like to communicate with foreigners who also came to learn Russian.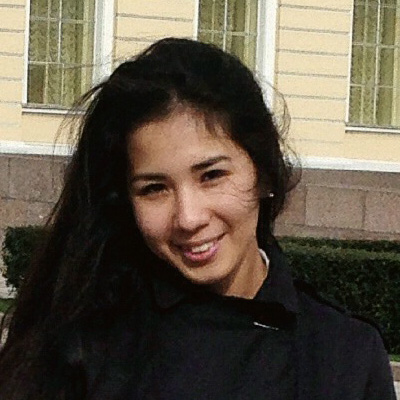 I have made a good choice by joining the Peter the Great St.Petersburg Polytechnic University, as I have been experiencing only good impressions on my study during the last three years. First of all, I want to mention that the university has excellent faculty members that spread their enthusiasm on us, and who are constantly ready to spend their spare time on discussing issues that we are interested in. As for the lectures, it is worth noting that classes are run in a very interesting way, which obviously is the effort of teachers, and the knowledge that I have obtained in Polytechnic University is indeed priceless. Student life is very vivid: there are a lot of various societies and sports clubs - even though they are amateur societies, they enable students to express themselves and make their dreams come true. Along with studies I manage to get acquainted with fabulous architecture of the great St. Petersburg. Within these years I have obtained many friends from all over the globe, and I know that if I happen to be visiting any other country, I would see there someone I met in St.Petersburg Polytechnic University.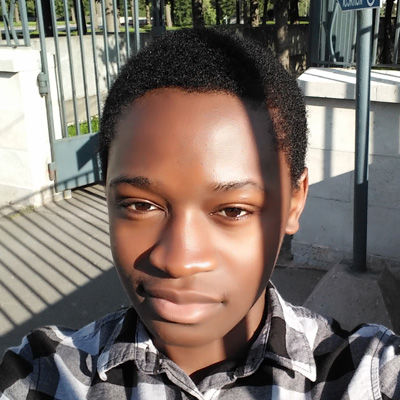 It has been such an interesting and heart experience to be in St.Petersburg, Russia and study at the SPbPU. Though it has not been easy understanding the Russian language especially in Physics. Lectures have been of great help and always there for you. The standard of education is very high because lectures are committed to the work. Being at Polytech university has improved my knowledge and understanding. Not mentioned the tours which we got with our lectures. It was a dream comes true to see the miraculous beauty of St.Petersburg.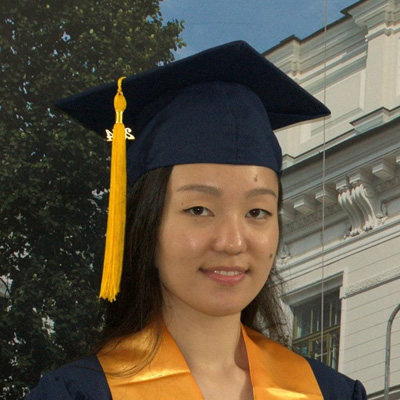 I have been studying at this beautiful University for the 7th year. 1 year in the preparatory Department, 4 years in the bachelor's degree, and 2 years in the master's degree. Just a week ago, I defended my master's final qualifying work. And this is the end of my studies. This is sad on the one hand, because I like to study and live here in a beautiful city, in the best University (in my opinion) and with great friends. It wasn't always easy. Becoming an engineer is not an easy path. Especially for a girl and a foreign woman, this is a great difficulty. Thanks to persistent and good teachers, I learned a lot of new things. And I had a good group and had good friends, classmates. They supported me and helped me. I want to thank everyone!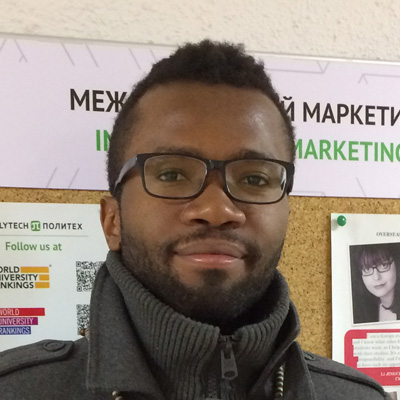 I started programming languages from scratch and caught up on the course I major in Mathematics and Computer Science. I knew I wanted to study abroad after my high school graduation but I hesitated about which destination to choose. Then I came across the information on the website of our Ministry of Education saying that St. Petersburg Polytechnic University offered a high-quality technical education. That information proved to be true. The curriculum is not an easy one, the teachers are demanding, but if you let them see your interest in the subject that they teach, they won't mind to work overtime. I didn't have an opportunity to master the basic programming languages – C, C++ and Pascal – before college. I started them from a scratch here. I hope to go on with the studies and get the Master's degree.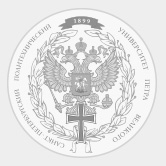 Studying at SPbPU I got to know many people I started out as a prep student. Now I am doing a graduate program in "Robotics". I owe my success at the entrance exam to my Russian language teachers. It was their patience and professionalism that saw me through the prep course. Being a degree student, I know I can still count on them for their guidance and extra time whenever I find it difficult to understand a subject. Studying at SPbPU I got to know many people. I love our international community that introduced me to the culture and traditions of different nations. My friends and I have started a culinary club called "Cuisines of the World" where we cook our national food for each other. I took part in the university contest "The Golden Autumn" where I performed a Vietnamese dance and I keep on studying Russian language and traditions at "The Russian Club".