International Master's Degree Programs
Be Professional with us!
Are you searching for new up-to-date graduate programs and challenges to boost your professional career? Welcome to Peter the Great St. Petersburg Polytechnic University!
Obtain profound knowledge and practical skills as well as rich and intensive cultural and entertaining time in one of the most beautiful cities in Russia!

On top of that, our students will acquire international experience in a pertinent area of expertise, broaden scientific horizons and streamline their skills.
Key advantages of our programs:
Professional and language practice
Professors with high expertise
Scientific and Research activities
Student mobility
Comfortable dormitories and great student's life
International Master's degree programs are performed entirely in English language.
We offer a wide range of Master's Degree Programs in English in various areas of expertise:
Essentials:
General requirements
Degree of Bachelor / Specialist / Master in a related area of expertise.
English language proficiency at B+.
Entrance requirements
Written exam or multiple choice test in a relevant field of studies;
Interview in English with a program coordinator (Skype option is available)
Start of studies
September, 1
Admission
It is required to complete an application (on-line application is available) and submit documents.

You may find extra information on admission here

Duration of studies
2 years (4 semesters)
Total ECTS
120 ECTS
Degree
MSc
Our students gain practical skills in up-to-date and state-of-the-art labs at the university and perform scientific and research activity using to a plenty of helpful resources.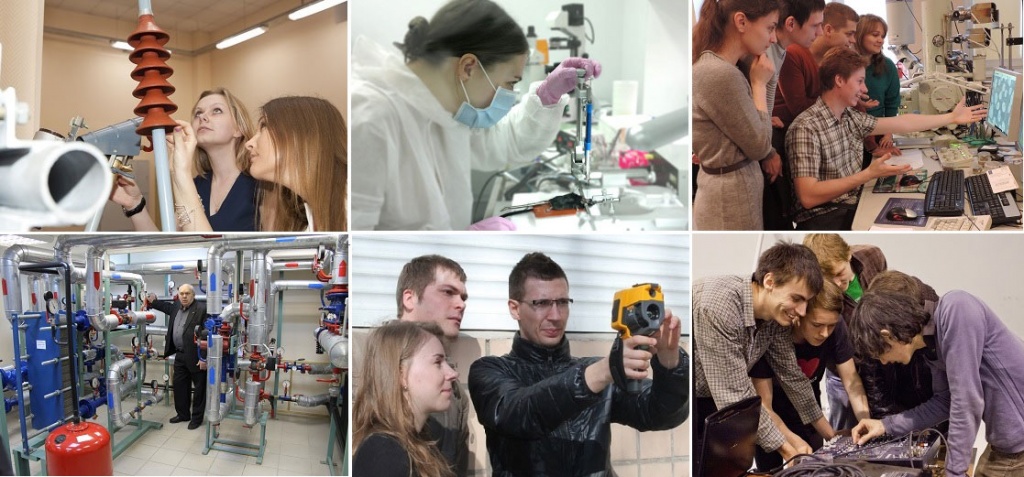 To secure high standards of educational process and to develop practical skills, teachers apply different methods:
Seminars;
Lectures and discussion;
Term or course paper preparation;
Scientific and Research practice;
Case studies;
Project presentation;
Teamwork, pairwork.
More about teaching methods:
With the aim to deliver pertinent knowledge and develop practical skills in the most efficient way the following teaching methods are applied:
Lectures and discussions. A lecturer will explore a problem on a relevant topic to be considered and studied in detail. Students are welcome to ask any pertinent questions at the end of a lecture. Lecturers can ask questions on the information they have delivered in order to involve students into discussion.
Seminars. A lecturer provides general guidance for a group working on an advanced study or research project. This approach is aimed at exchanging information and developing new solutions to problems under study by the group.
Demonstration. This method implies actually performing an operation or doing a job which shows students what to do and how to do it. Students might obtain valuable empirical knowledge in the field of expertise and develop vocational skills.
Scientific research activities and publishing. These activities imply working in research labs as well as writing scientific articles under a professor's supervision. Students might get their research and scientific articles published on global citation websites.
Brainstorming and role plays. These approaches make it possible for a lecturer to engage students in teamwork and to stimulate more active participation in order to fix the knowledge acquired during studies.
SPbPU international students are provided with the double accommodation in a two-room apartment with shared facilities and kitchen in the comfortable student dormitory. Accommodation cost at a dormitory is far less than cost of renting an apartment.
All the apartments at dormitories are equipped with a bed, bedside table, desk, chairs, wardrobe, curtains, and bed clothes (including a mattress, a blanket, a pillow and linen). There are an electric heating board, a refrigerator, a table, chairs, a microwave in the kitchen.
There is a free wi-fi zone in the dormitory lobbies.

Studies in international groups make it possible to strengthen and improve the knowledge of a foreign language and develop communication skills. One will be able to get to know about new cultures, mentality of international students and, of course, gain life-long friendship with group-mates.
There is no doubt that the city, where studies take place, have an enormous impact while decision making for a majority of incoming students. We are glad to welcome all the prospective students willing to explore the city of Saint-Petersburg with its marvelous architecture and stunning views!

Should you have any questions about international Master's degree programs please use the following contact:
Admission Office for international students
195220 Russia, St. Petersburg, 28 Grazhdansky pr. Institute of International Educational Programs Admission office, room 228