Students' Testimonials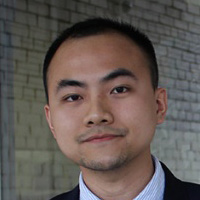 After I finished my Bachelor's at Guangdong University of Foreign Studies, Guangzhou, I applied for a Master's degree at Polytech. Students of our group come from different places – Kazakhstan, Syria, China. The fact that the course is conducted in English is rather an advantage: speaking one language made it easier for us to get accustomed to living in Russia.
In the future, I will apply for a PhD in Political and Regions Science with the Institute of Humanities. I have always taken great interest in global politics and international relations. Upon the graduation I will return to China where the demand for specialists in cultural exchange and education is high due to fast economic growth. I am certain I will be able to have a job related to Russian-Chinese relations.
Remember that it's never late to learn! Seek to enhance your knowledge, dedicate your time to self-education as well. I am interested in learning foreign languages, so I spend a large amount of my free time on language studies and I have already become fluent in Russian, English and Korean. Systematical approach and persistence are essential in language learning as well as hard work and perseverance. If you have these qualities, your success is guaranteed!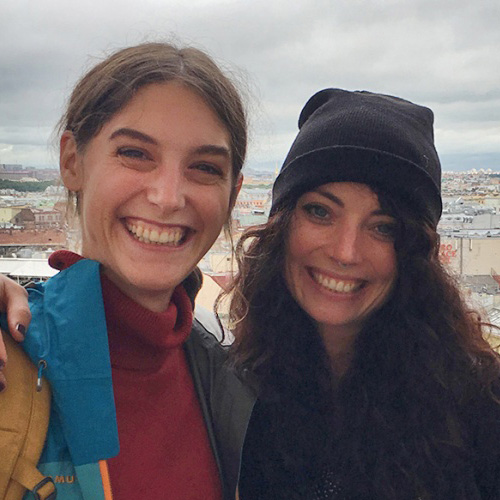 Amelie:
In Germany we are studying the double degree program, which is implemented jointly with SPbPU. Before us, no one came to St. Petersburg, and we decided to be the first, who had such an experience.
My expectations were fully justified. St. Petersburg is a very beautiful city with open people. There are a lot of cafes, restaurants, bars on the streets, also active night life and good music. Russians know how to have fun!
When we arrived in Russia, we planned to live in a student dormitory. But neither I nor Sophie had such experience. We realized that working on a master's thesis requires a lot of concentration and attention. Living in a dormitory you can forget about studying because of many temptations. So we decided to rent an apartment.
In TU Berlin our program is called 'Innovative Management and Entrepreneurship', in SPbPU – 'Innovative Entrepreneurship'. This is a very interesting direction that suggests new ways of development, new products and technologies.
Many people have a fear of the unknown. However, you should be a positive, and expect a lot of unforgettable impressions.
I'll advise everyone who comes to St. Petersburg go for a walk. The most important thing is warm clothes; the weather here is very changeable. Do not be afraid, be open to everything new! Remember, this is a unique opportunity to learn more about another culture, broaden horizons and make new friends.
Sophie:
Russia is an interesting and unusual country. I had a choice between Moscow and St. Petersburg, but Petersburg was closer to me.
I thought that Russian culture and studying would be rather different from Germany. In fact, there were no big differences between them. Our classes in TU Berlin can be structured differently, but the classes we attend in SPbPU are similar to lectures in TU Berlin.
There were no difficulties with finding an apartment, the program coordinators helped us. Many of our friends in Russia and Germany prefer to live in student dormitories, there is always fun and never boring. So this is a personal choice for everyone.
The learning process is full of group activities and discussions. Our program is really international, people from different countries of Europe and Asia study here. Because of cultural differences, it is sometimes difficult to organize the educational process. But it's useful experience to better communicate with each other and learn new cultures.
For people who come to St. Petersburg for the first time, I would recommend going to the Palace Square. Many people have a fear of the unknown. However, you should be a positive, and expect a lot of unforgettable impressions.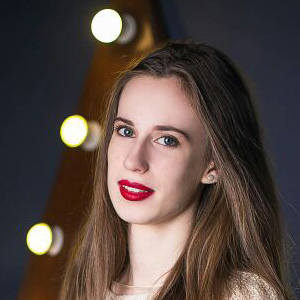 I graduated from the same program as Yulina: we both studied in the same grade and I absolutely agree with her opinion on our education. I chose the Master's degree program on "Innovative Entrepreneurship" based on the competencies offered and the possibility of constant interaction with international students.
I like it that one of the major features of the "Innovative Entrepreneurship" is group work. We have students from various countries in our group: India, Pakistan, France, China, Botswana. Team division happens on random basis, and you never know who you are going to work with at the next class. Such cooperation unites absolutely different people for generation of ideas, creation and development of projects. This brings the opportunity to gain experience of inter-cultural communication and team work. After graduation, students will also receive two diplomas: from Polytechnic University and TU Berlin.
I guess that the most difficult in the studying process is project activities. As I already mentioned, the group work is an important advantage of the educational program; however, at the same time, this is not an easy process, demanding high concentration. It is necessary to get cooperated, distribute tasks and choose the proper pace of work.
No doubt, I do recommend other students to choose international educational programs. However, be ready that studies ahead will not be easy: you will have a lot of projects to implement, to work in teams, and lots of practical tasks. We should be always included in the educational process.
After graduation, I would love to work on startups in the IT and nanotechnology spheres. I am looking forward for the new discipline on the "Development of innovative product." I am sure that the knowledge I got will help me to put my ideas into practice.
It was quite easy to come to Russia. I had a slight Russian language background so I guess there weren't any other options of studying in another country. I chose Russia because of the Russian language first and international mindset.
The years of my study will always remain in my memories thanks to the pleasure time spent with my friends and the great opportunity of being an exchange student.
Now I just plan to work for a great international company and to diversify my study experience and study abroad again, in one of the following countries Singapore, Canada or USA.
It was not easy to come to Russia but I am very curious – I wanted to learn a new language, new culture and to travel.
My classmates from different countries were great I will always remember our time together.
In the nearest future I plan to stay in Russia and try to open a business as well as to keep studying in PhD in Polytechnic University.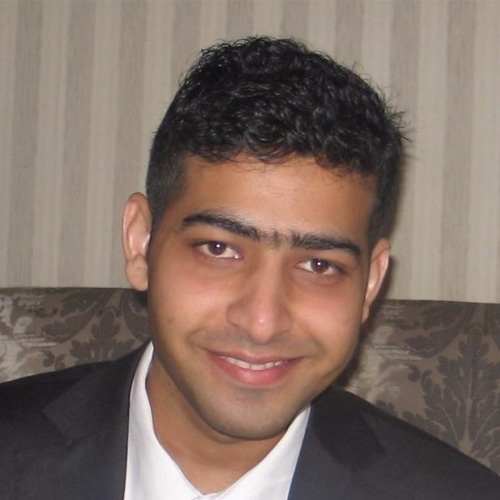 I am from Delhi, India. I did bachelor's degree from Guru Gobind Singh Indraprastha University, Delhi in the field of Electronics and Communication Engineering. Here at SPbPU I study International Business development at Institute of Industrial Management, Economics and Trade.
This is not my first time at St. Petersburg: I came here for a week as a tourist in 2013. Later my friend suggested to me SPbPU. Considering her suggestion I made some research on the Internet and found out that Polytech was the thing I needed, because my choice was dependent on Master's Degree Programs in English.
Here we learn about business taking it to international level, about Finance, Strategic analysis, International HR, International Sales Management, Supply Chain. My favorite subject is Intercultural Management, it's interesting to learn and understand how to deal with other cultures in a very reasonable manner.
My advice to new students interested in SPbSPU is learning Russian Language. It helps to interact with local people who are always great to interact!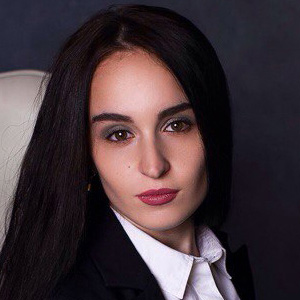 Prior to the Master's degree program I had been studying here, at Polytechnic. I graduated from the Bachelor's degree program on "Accounting, Auditing and Analysis." I've got a very good basic knowledge in the sphere of economics and decided to continue my education in the Master's degree program of "International Business Development." I believe that this is a very promising direction; besides, the education is carried out in English, and this is a great opportunity for me to improve my skills.
I believe that a true manager should be a leader with high analytical and managerial skills. My program gives me an opportunity to gain vast knowledge in the sphere of business management at the international arena; skills of working in international media, and team-working experience. Besides this, upon graduation, the students receive two diplomas at the same time: one from SPbPU and another from the University of Applied Sciences of Upper Austria, which Polytechnic University implements this program with.
Unlike the Bachelor's degree program, where we had quite a few disciplines of general character, the Master's degree program includes highly specialized subjects. There is no chance to stay aside; you have to get into everything and really study a lot. Studying in a foreign language does not make the process easier, and this is why I am trying to improve my command of English the soonest.
The constant language practice, lots of projects, skills of working with people from various countries, interactive education and active discussions not only provide for a rich base of knowledge, but also contribute to the experience for realization of future business ideas.
I'd love to apply my knowledge for the development of my own business. My little dream is a shop of oriental sweets.
I visited Russia for several times prior to my studies, as a tourist and for scientific lectures and I liked the country very much. So I was interested in studying in Russia.
I previously studied Russian in my country and I didn't have huge communication problems.
My Master's degree thesis was dedicated to how affect culture between Argentina and Russia in business negotiations. During study process I was lucky enough to participate in one week internship in Germany in a course about small and medium business in Germany. It was a paid course but I got a very important discount thanks to university.
Now I'm planning to improve my working career and set a business in Russia.
I had been to Russia earlier so I can speak Russian. My attention was attracted by easy application process and affordable fee at Polytechnic University. So I entered the SPbPU and worked out my applied research during my Master's degree thesis "Supply chain development".
Through the years I would remember my classmates and professors from different countries and with different cultural background.
After graduating I think I would try my hand to work as a marketing manager in an international company
To international students planning to come to Russia I would say: "Be open, be positive, enjoy your life and study hard!"
Choosing the Master's degree program, there were options of other countries: Denmark and Czechia. But as I had past experiences in Russia, my choice was obvious. Other reasons were life cost, university fees, personal interest in Russia and unique learning environment.
My Master's thesis was very interesting and was dedicated to the following issue "Researches on influence of Turkic cultural dimensions in international business development".
I would like to stay in Russia further and seek opportunities in my specialty. From the years of my study I will remember the unique feeling of being here in Russia with others for a purpose rather than tourism.
It was really easy for me to dare to go to Russia from the faraway. I can speak Russian and I like St. Petersburg a lot, so I didn't hesitate to come to Polytechnic University.
I am working now due to my high level of education thanks to Polytech. I didn't have to wait for a work after graduation.
Dear students do not hesitate come to Russia come to Polytech - it will be fun :D
I learned the Russian language and the culture during my Bachelor studies, so I wanted to experience that in real life. That is why it was easy to come to Russia. From my university years I will remember my new international friends and useful knowledge.
During my work on the master's thesis "Perceived customer value and its conversion to purchasing management guidelines", I took the opportunity to study in the partner University of Applied Sciences Upper Austria and got the Double Degree MSc in Management and Master of Arts in Global Sales and Marketing.
Now I plan to find a IBD related job.
I would advise international students planning to come to Russia to search thoroughly which program in Polytech better suits their needs and aspirations.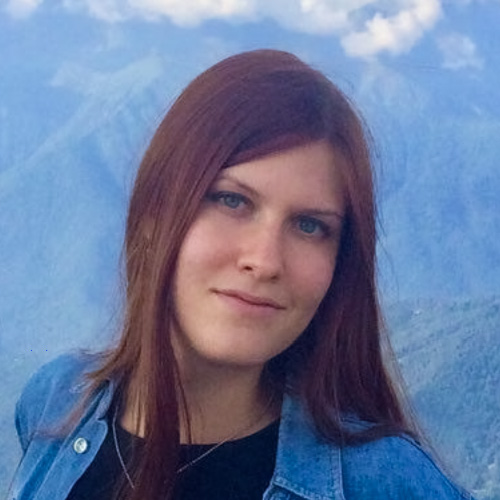 Education at the Polytechnic University allowed me to expand my knowledge in the field of business engineering technology. Teachers were responsible to their task of teaching students practical skills, and not just theory. In addition, I liked that students did large part of the work out of school hours, which allowed them to freely manage their time, complete tasks on their own, study the proposed topics and carefully understand them. Some of the tasks students performed in a team, which helped to communicate better with other students and to acquire the necessary skills for working in a team. I am sure that the university gave me education of high quality, which allowed me to improve my abilities at work.
I am grateful to our teachers and the entire team of the department, they always treat their students very carefully and warmly, and of course they gave a good knowledge base for further work in this area. Moreover, it was interesting for me to study on the international program of study, to communicate with foreign students and to learn them both from the professional and personal sides.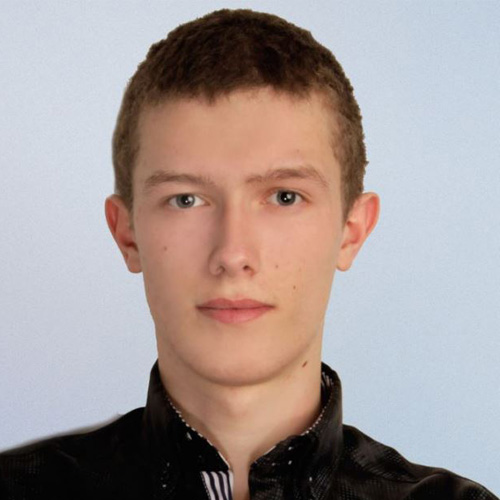 While studying at the Polytechnic University, I received basic knowledge in the chosen field, which in many ways helped me quickly adapt to the workplace. This indicates that the training program meets the requirements of the profession, which, in my opinion, is a determining factor for applicants. I would like to note the fact that the training process (especially in the master's program) is filled with practical work that is as close as possible to the working reality, which allows you to get an idea of the future profession at the training stage, which is also important, since students are still looking for themselves in the professional field.
The University cooperates with many companies that actively offer various internship programs for students. This fact is an excellent motivator for the comprehensive development of the student as a future professional in the chosen field, and allows you to overcome doubts about further employment.
In addition to professional skills and knowledge, the University develops personal skills such as teamwork, self-confidence in achieving goals, and analytical thinking. All this together with professional knowledge forms the basis for a high-class specialist.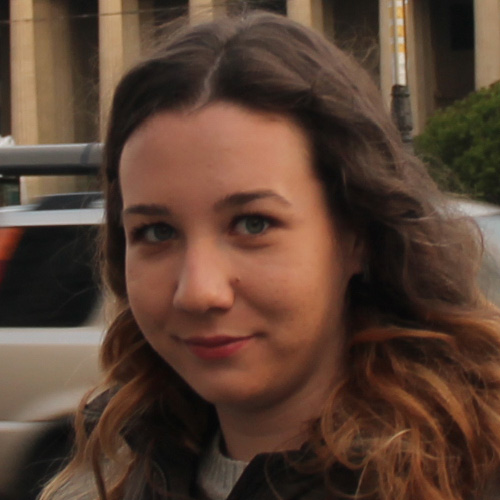 I major in Business Informatics. We have a well-thought-out curriculum, but besides the high quality of education I enjoy the brilliant opportunity to participate in the international conferences "The Week of Science", which offer me a priceless research experience and the chance to have my research papers published in the Anthology of Selected Student Research.
All the disciplines are taught by knowledgeable teachers who have both teaching and working experience in economics and management area, the fact from which we benefit greatly getting the "first-hand" knowledge. Like I said, the study plan is well-thought-of: it was very intensive during the first three years, now we only have two days of classes, so we can spend more time on the thesis.