International Business Development
Students' Testimonials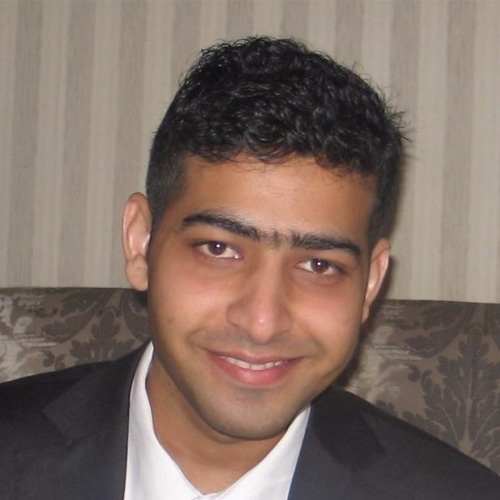 I am from Delhi, India. I did bachelor's degree from Guru Gobind Singh Indraprastha University, Delhi in the field of Electronics and Communication Engineering. Here at SPbPU I study International Business development at Institute of Industrial Management, Economics and Trade.
This is not my first time at St. Petersburg: I came here for a week as a tourist in 2013. Later my friend suggested to me SPbPU. Considering her suggestion I made some research on the Internet and found out that Polytech was the thing I needed, because my choice was dependent on Master's Degree Programs in English.
Here we learn about business taking it to international level, about Finance, Strategic analysis, International HR, International Sales Management, Supply Chain. My favorite subject is Intercultural Management, it's interesting to learn and understand how to deal with other cultures in a very reasonable manner.
My advice to new students interested in SPbSPU is learning Russian Language. It helps to interact with local people who are always great to interact!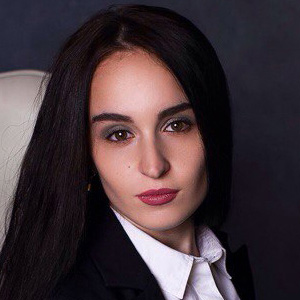 Prior to the Master's degree program I had been studying here, at Polytechnic. I graduated from the Bachelor's degree program on "Accounting, Auditing and Analysis." I've got a very good basic knowledge in the sphere of economics and decided to continue my education in the Master's degree program of "International Business Development." I believe that this is a very promising direction; besides, the education is carried out in English, and this is a great opportunity for me to improve my skills.
I believe that a true manager should be a leader with high analytical and managerial skills. My program gives me an opportunity to gain vast knowledge in the sphere of business management at the international arena; skills of working in international media, and team-working experience. Besides this, upon graduation, the students receive two diplomas at the same time: one from SPbPU and another from the University of Applied Sciences of Upper Austria, which Polytechnic University implements this program with.
Unlike the Bachelor's degree program, where we had quite a few disciplines of general character, the Master's degree program includes highly specialized subjects. There is no chance to stay aside; you have to get into everything and really study a lot. Studying in a foreign language does not make the process easier, and this is why I am trying to improve my command of English the soonest.
The constant language practice, lots of projects, skills of working with people from various countries, interactive education and active discussions not only provide for a rich base of knowledge, but also contribute to the experience for realization of future business ideas.
I'd love to apply my knowledge for the development of my own business. My little dream is a shop of oriental sweets.
I visited Russia for several times prior to my studies, as a tourist and for scientific lectures and I liked the country very much. So I was interested in studying in Russia.
I previously studied Russian in my country and I didn't have huge communication problems.
My Master's degree thesis was dedicated to how affect culture between Argentina and Russia in business negotiations. During study process I was lucky enough to participate in one week internship in Germany in a course about small and medium business in Germany. It was a paid course but I got a very important discount thanks to university.
Now I'm planning to improve my working career and set a business in Russia.
I had been to Russia earlier so I can speak Russian. My attention was attracted by easy application process and affordable fee at Polytechnic University. So I entered the SPbPU and worked out my applied research during my Master's degree thesis "Supply chain development".
Through the years I would remember my classmates and professors from different countries and with different cultural background.
After graduating I think I would try my hand to work as a marketing manager in an international company
To international students planning to come to Russia I would say: "Be open, be positive, enjoy your life and study hard!"
Choosing the Master's degree program, there were options of other countries: Denmark and Czechia. But as I had past experiences in Russia, my choice was obvious. Other reasons were life cost, university fees, personal interest in Russia and unique learning environment.
My Master's thesis was very interesting and was dedicated to the following issue "Researches on influence of Turkic cultural dimensions in international business development".
I would like to stay in Russia further and seek opportunities in my specialty. From the years of my study I will remember the unique feeling of being here in Russia with others for a purpose rather than tourism.
It was really easy for me to dare to go to Russia from the faraway. I can speak Russian and I like St. Petersburg a lot, so I didn't hesitate to come to Polytechnic University.
I am working now due to my high level of education thanks to Polytech. I didn't have to wait for a work after graduation.
Dear students do not hesitate come to Russia come to Polytech - it will be fun :D
I learned the Russian language and the culture during my Bachelor studies, so I wanted to experience that in real life. That is why it was easy to come to Russia. From my university years I will remember my new international friends and useful knowledge.
During my work on the master's thesis "Perceived customer value and its conversion to purchasing management guidelines", I took the opportunity to study in the partner University of Applied Sciences Upper Austria and got the Double Degree MSc in Management and Master of Arts in Global Sales and Marketing.
Now I plan to find a IBD related job.
I would advise international students planning to come to Russia to search thoroughly which program in Polytech better suits their needs and aspirations.