Library complex
Director

Science title

Associate Professor

Position:

Director
195251, Saint-Petersburg, Polytechnicheskaya str., 29, Main Academic Building, room 138
Management
195251, Saint-Petersburg, Polytechnicheskaya str., 29, Main Academic Building
Divisions
Institute of Corporate Library systems
Fundamental Library
Digital Reprography Center
The Fundamental Library of Peter the Great Saint-Petersburg University was opened to the public in 1902, together with the University itself, and at present, it is one of the largest in the city. The Library funds exceed 3 mln copies. The main part of the Library is located in the Main Academic Building, erected upon the project of E.F. Virrich in 1902, its surface area being more than 3,000 square meters. The architectural elements and features of the interior of the central part of the Library, a spacious reading hall with two tiers of windows make the University Library one of the most beautiful library buildings in Saint-Petersburg. The sculpture of L.N. Tolstoy by sculptor I.Ya. Ginzburg (1859-1939) was installed in the reading hall in 1911. The graphic water-color painted by E.F. Virrich and his co-authors in 1899-1900 and depicting the facade of the Main Academic Building is kept in the Library; the water-color bears the signature of E.F. Virrich. The library possesses a wide collection of sources on various aspects of natural and engineering sciences, which is traditional for a polytechnic, as well as humanities such as history, law, economics, finance, etc. The collections of the University scientists presented by them are also available. At certain times in the past the Library received the collections of S.Yu. Vitte, the University Professors P.P. Struve, Yu.S. Gambarov, A.P. Fan-der-Flit, B.E. Nolde, K.P. Boklevsky, etc. The first one hundred books were donated by V.I. Kovalevsky, a statesman who took an active part in establishing the University.
The Fundamental Library of SPbPU was the first Russian library to install complete broadband and create a Web-server in 1995. Wi-Fi connection is available in the reading hall. Readers can have a free access to Internet, electronic catalogue of the library, corporate library resources of Russia, 83 Russian and foreign commercial databases, such as EBSCO, e-Library, CSA, SPIE, Springer, Qpat; legal databases Codex, Consultant+, the legal database of the Federal Protective Service. The Fundamental Library enjoys an outstanding international reputation serving as a basis for internships and research projects for Russian and foreign specialists, it closely cooperates with the leading universities and companies of Sweden, Norway, Finland, the USA, Germany, the Netherlands, Great Britain.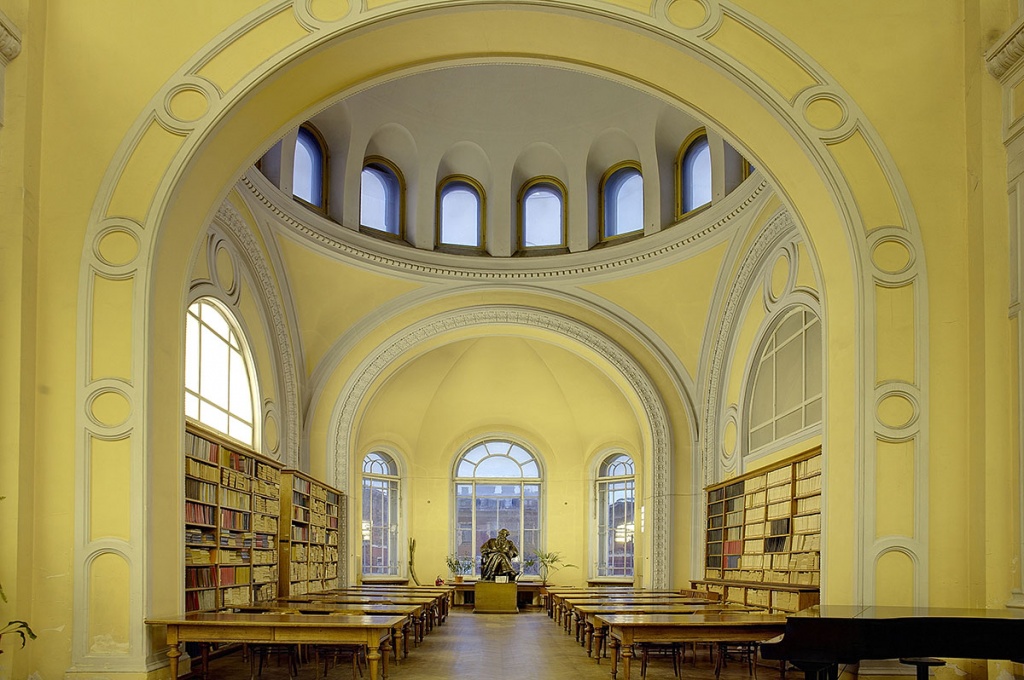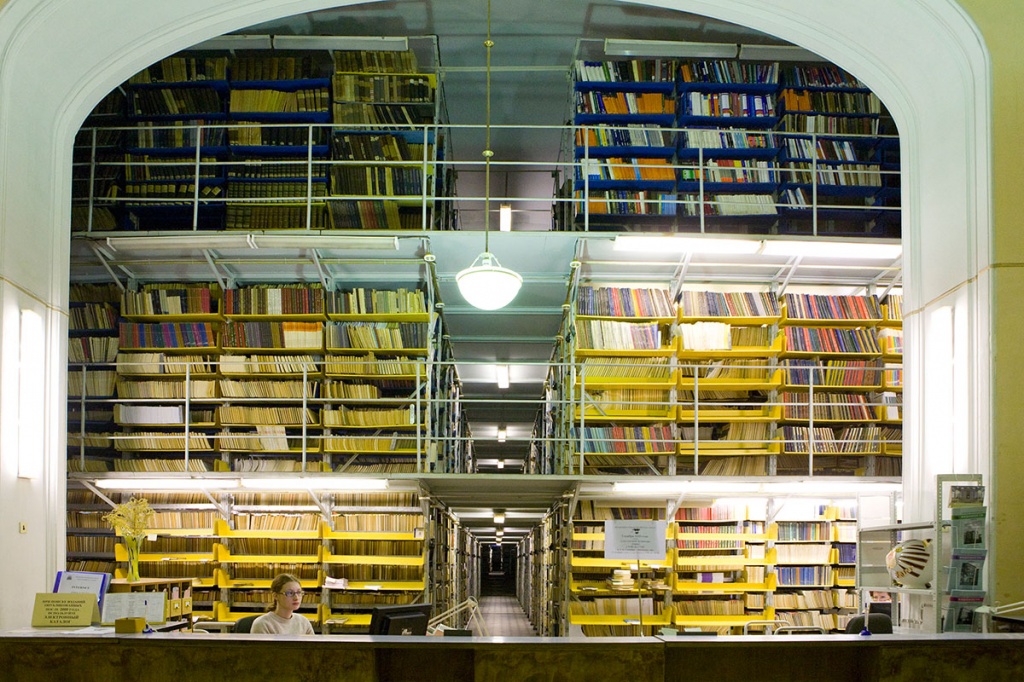 At present the total number of readers exceeds 40,000. More than half of them are students, postgraduate students and University trainees. There are several types of membership: general, field-based and specialized. Students are provided with textbooks and other sources according to student membership.
Special attention is paid to preserving the Library funds and ensuring access to rare and valuable sources. In order to fulfill this task a specialized Digital Reprography Center was created, which has all the necessary modern equipment.