Microelectronics of Telecommunication Systems
Microelectronics of Telecommunication Systems
Are you keen on advanced electronics and communication systems? Then join us!
Master's students of the Microelectronics of Telecommunication Systems course are trained to do research and development in the field of integrated circuits design as well as in micro- and nanoelectronics for up-to-date wireless telecommunications systems. The program covers RF, analog, and digital circuits design for receivers and transmitters and digital signal processing based on FPGA and microcontrollers.
Key Points
the course is delivered in English;
solid background in the field of advanced microelectronics;
developing communication and learning skills: the ability to write coherent and consistent science papers and documents, the ability to manage your own learning and make use of primary research sources and reviews
advanced software for computer integrated circuit simulations: Cadence Design Systems, ADS, Microwave Office, ANSYS, Comsol;
modern equipment for measuring and test: Rohde & Schwarz, Keysight;
advanced digital design knowledge based on Xilinx FPGA;
scientific research activities, regular participation in seminars, conferences and forums;
joint projects and research activities with teachers' engagement;
cross-cultural studies and other extracurricular activities at the University;
scholarships to study abroad in English in one of the European partner universities (a semester or a summer school).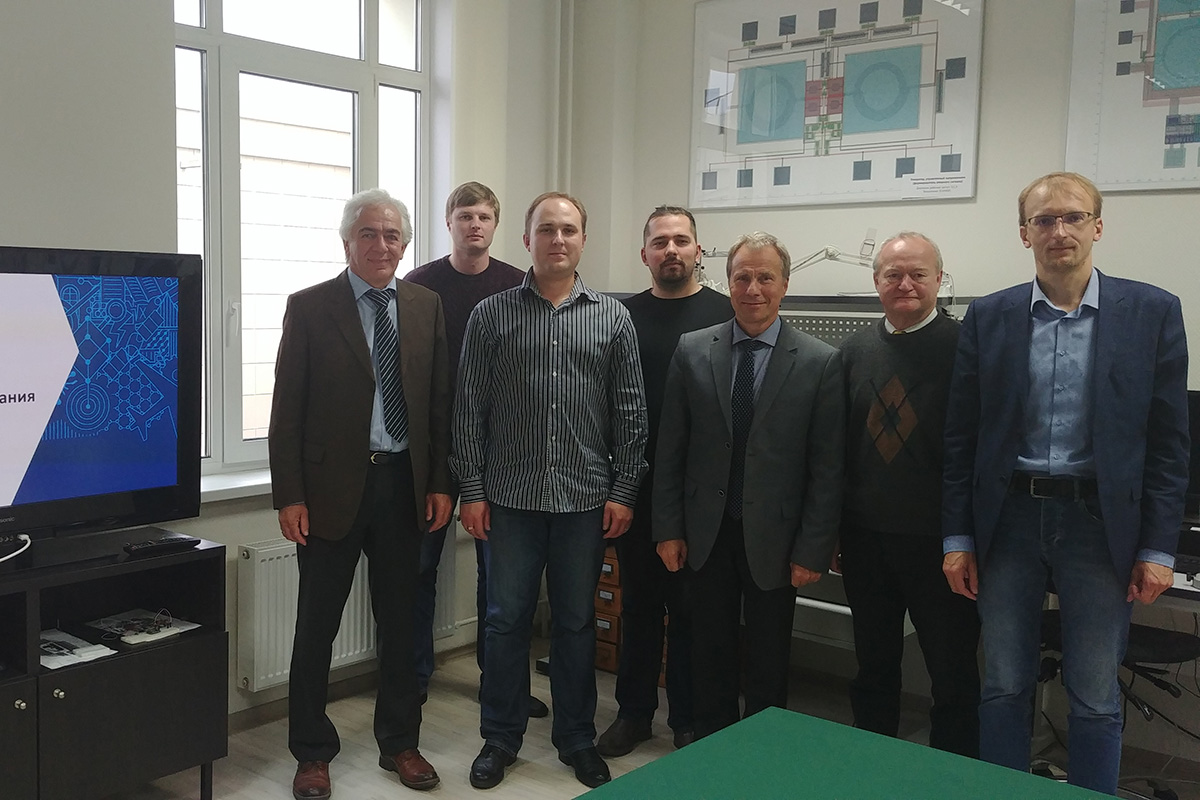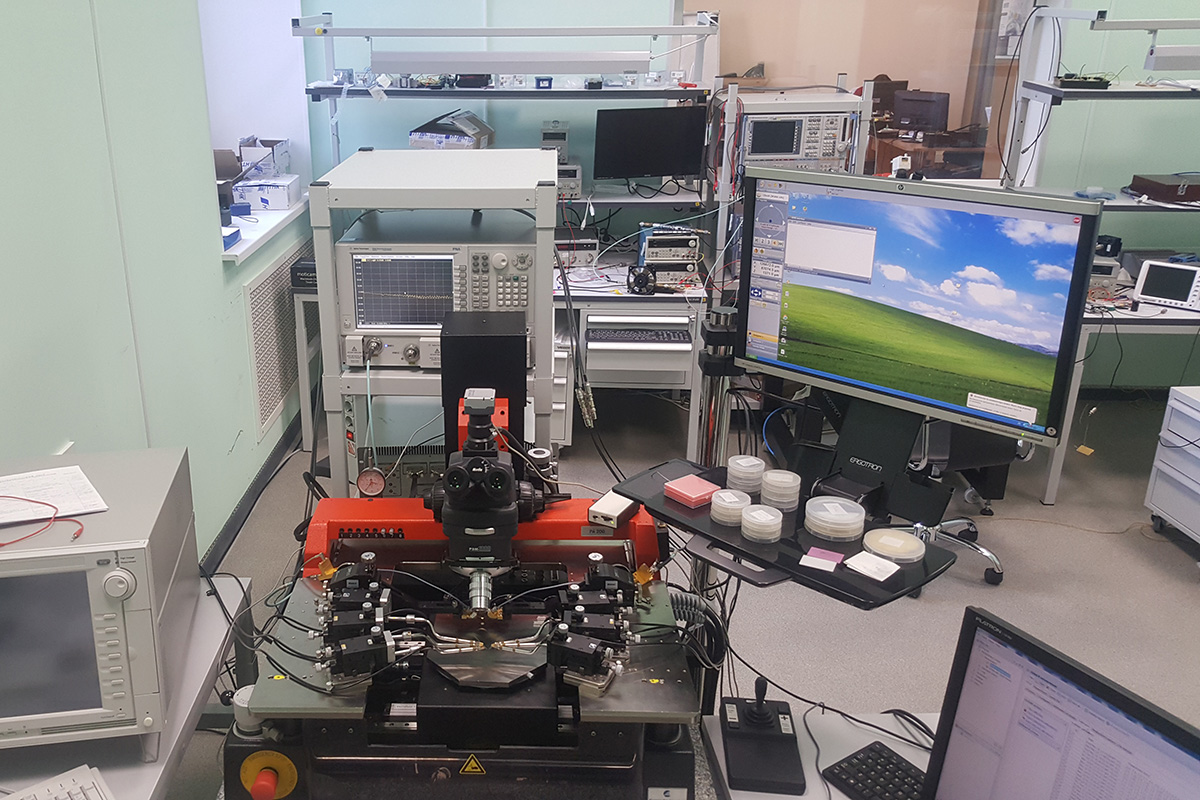 About the program
Entry requirements

Bachelor's, Specialist's or Master's degree in a relevant area is required: Math and Semiconductor Physics, Circuit Theory Basics, Analog and Digital Circuitry, Basics in Digital Signal Processing
English language proficiency - B+ (CEFR B2)
Exam Test in a relevant field of studies
Interview in English with a program coordinator (Skype option is available)

Degree awarded

Master's Degree
(Peter the Great St. Petersburg Polytechnic University, Russia)

Major areas of expertise:

Theory of Telecommunication Systems and Networks
Design of Microelectronics Digital, Analog and RF Circuits
Simulation and Optimization Methods in Integrated Circuits Design
Physics of Integrated Circuit Technology
Functional and Organic Microelectronics
Microelectronics Filter Design
Design of Integrated Transceivers Digital Signal Processing

Program duration

2 years, full-time:
3 semesters at SPbPU + 1 semesters at a partner university (optional)

Career opportunities:

Upon graduation of this course one may pursue positions in R&D departments in international companies in the field of IC design for telecommunications, such as NXP Semiconductors, Infineon Technologies, Fraunhofer Institute, ST-Microelectronics, TSMC, WinSemiconductors UMC. A possible position is "a design engineer".

There is also an option to continue studies and get PhD. The program has been started in 2015. 24 persons have been graduated.

Total workload / Credits

120 ECTS




Tuition fee per year:
Language

The program is taught in English



Module
ECTS
Theory of Telecommunication Systems and Networks
5
Design of Microelectronic Digital, Analog and RF Circuits including
Design of Integrated Transceivers, Microelectronics Filter Design, Circuit Computer Simulations
22
Simulation and Optimization Methods in Integrated Circuits Design
4
Physics of Integrated Circuit Technology
3
Micro and nanoelectronics including
Microelectronics Materials, Functional and Organic Microelectronics, Nanoelectronics Basics
6
Digital Signal Processing including
Basics and FPGA based design
8
Elective Courses
5
Master's Thesis and Research Work
57
Humanitarian subjects
10
Total
120
RF integrated circuit design for wireless systems (5G, RFID, wireless sensor networks, GLONASS-GPS-Galileo),
RF Measuring process based on LabView platform,
A-to-D and D-to-A convertor circuit design for wireless systems,
Calibration systems for ADC and DAC,
Digital signal processing based on FPGA and ASIC realizations,
Thermoelectric generator design based on MEMS technologies for wireless systems,
Energy harvester and sensor design for wireless sensor network based on MEMS technologies,
Organic materials with advanced properties for microelectronics.
Admission procedure
You are kindly required to fill in an on-line application. International applicants may find additional information concerning admission at SPbPU web-site.
Program Partners
Additional Benefits
Staying in the most beautiful city of Russia - Saint-Petersburg - will reward you with unforgettable experience!
Learn more about MSc Degree Microelectronics of Telecommunication Systems
Contact details
Peter the Great St. Petersburg Polytechnic University

Prof. Alexander Korotkov, Program Coordinator
Dr. Vera V. Loboda, Program Coordinator
Polytechnicheskaya, 29, 2nd University building, 195251 St. Petersburg