Intelligent Systems
Intelligent students choose the Intelligent Systems course!
If you are keen on up-to-date and state-of-the-art issues join the Master's Degree Program of Intelligent Systems. With us, our students will get pertinent knowledge and experience required for future successful career in this field of expertise. You have a challenge to obtain a Double-Degree Diploma!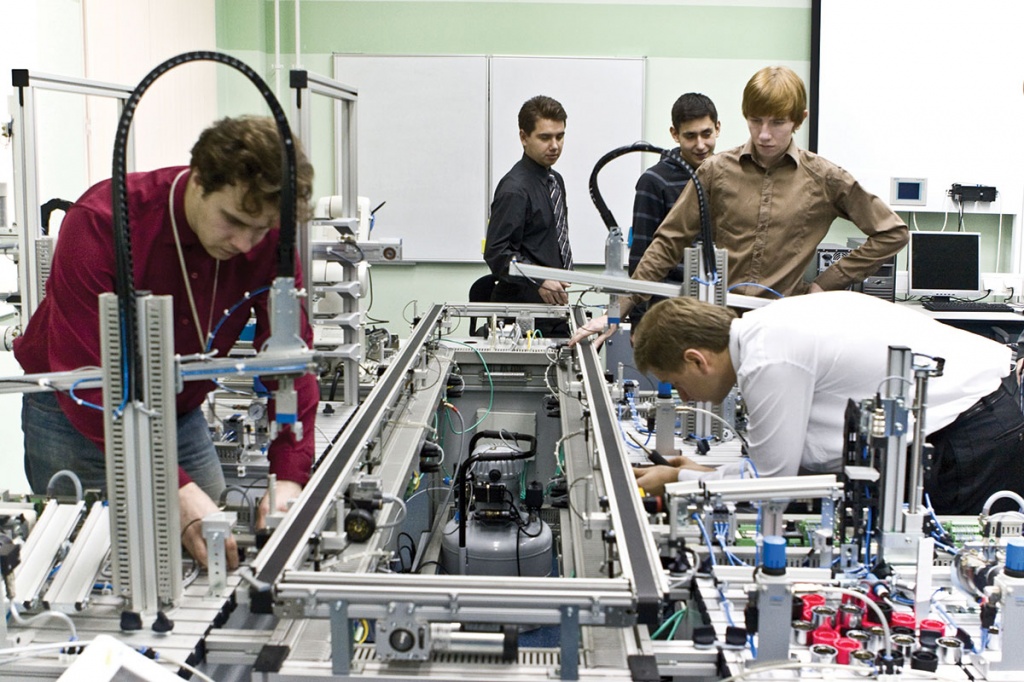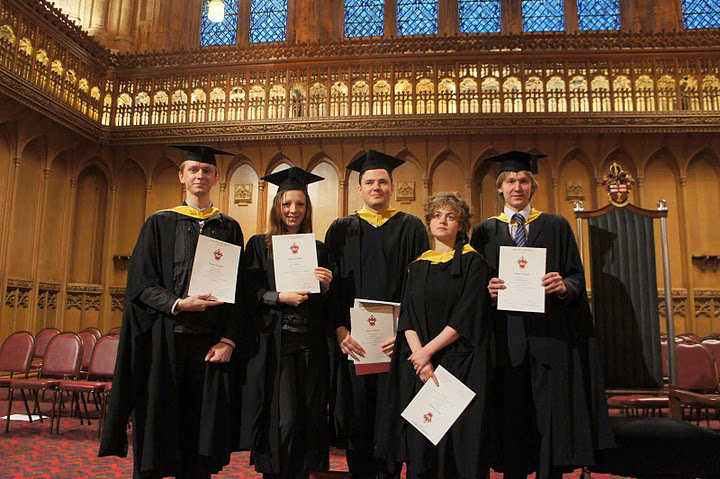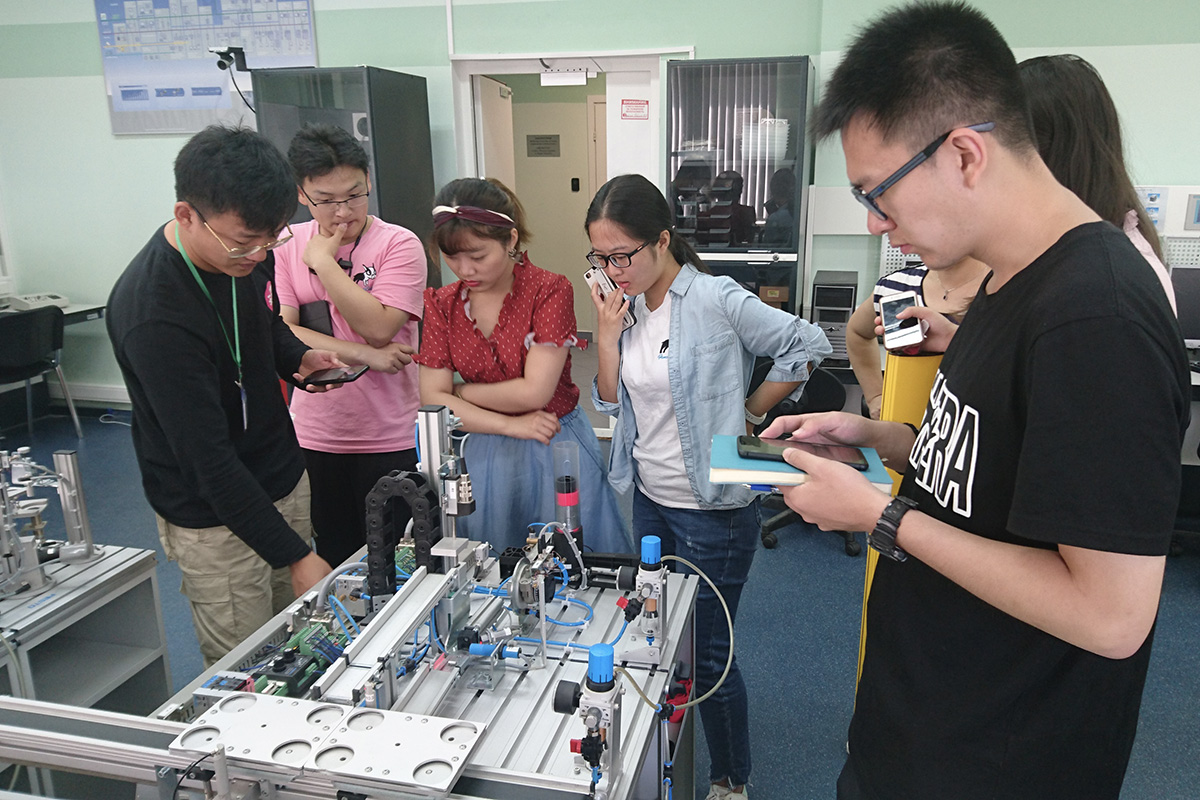 KEY FEATURES AND ADVANTAGES
Interdisciplinary approach
Program joins different scientific areas and modern trends of technology development in IT, cyber-physical systems, applied tasks of industrial automation, robotics and control.
Two degrees in two years
Students can choose individual track option and continue second year in one of the European partner-universities and get Master's degree in Information Science and Computer Engineering (SPbPU) and MSc in Computer and Information Engineering (UK) or MSc in Mechatronics (Germany) or MSc in Computational Engineering and Technical Physics (Finland)
Unique laboratory facilities
Laboratories are developed and equipped in cooperation with leading companies in industrial automation technologies production – Siemens, Festo, Schneider Electric
International environment, cross-cultural studies and extracurricular activities
Education in English in an international group of students from more than 10 countries.
About the program
Entry Requirements:

Bachelor's, Specialist's or Master's degree in a relevant area is required
English language proficiency - B+ (CEFR B2)
Exam Test in a relevant field of studies
Interview in English with a program coordinator (Skype option is available)

Degree awarded

SPbPU - Master of Science (MSc) in Information Science and Computer Engineering

3 options for the second diploma:

City, University of London, UK – MSc in Computer and Information Engineering
Leibniz Universität Hannover– MSc in Mechatronics
Lappeenranta University of Technology - MSc in Computational Engineering and Technical Physics

Major areas of expertise:

Neuroinformatics and neurocontrol
Cognitive multi-agent systems
High-level design of information and control systems
Software development technologies
Knowledge engineering and knowledge management
Mathematical modeling of cyber-physical systems
Big data

Career opportunities:

Graduates will have great opportunities of to be employed in Russian and international engineering and automation companies as well as to continue their education in international PhD program. The Program is carried out in cooperation with leading Russian and international companies (Siemens, SAP, General Motors, Festo Didactic) and branches of the Russian Academy of Sciences in arranging internships, project activities and employment assistance.

Program duration

2 years, full-time

2 semesters at SPbPU + 2 semesters at a partner university (optional).

Double Degree option is performed in cooperation with either City, University London or Leibniz Universität Hannover or LUT University

Total workload

Minimum 120 ECTS




Tuition fee per year:
Language

The program is taught in English




Uniquesness

10+ years of successful realization

100+ graduates

50+ graduates got second Master's degree in one of the partner-universities
Course
ECTS
1st year
1st Semester at SPbPU
History and methodology of science
3
Digital resources in scientific research
3
Foreign language in professional communication
3
Methods of optimization and decision making theory
5
Intelligent Systems
6
Software development technologies
5
Neuroinformatics and Neurotechnologies
4
2nd Semester at SPbPU
Knowledge engineering and knowledge management
4
Cognitive multiagent systems
4
Software development technologies
5
High-level design of information control systems
4
Project management
5
Mathematical modeling and simulation
3
Introduction practice
6
3rd and 4th Semester at partner Universities – choose your individual study track
1st option
2 nd > option
3 rd > option
4 th > option


Intelligent Data Processing Systems


Production Control Systems


+



Information Processing Systems

60
4 th option (3rd and 4th Semester year at SPbPU)
2nd year (4 options)
Design of reconfigurable hybrid computing systems
5
Seminar on Master's thesis
2
Education foresight
5
Image Processing
5
Neuroinformatics and Neurocontrol
5
Mathematical modeling of cyberphysical systems
5
Research work and Master's thesis
33
Total
Min 120
Machine learning algorithms for materials pattern recognition
Developing of digital twins architecture for SPbPU-Festo «Synergy» Centre
Intelligent navigation system of mobile robot
Machine learning methods for defect image analysis in manufacturing
Visual monitoring of product quality based on convolutional neural network
Development of robot hand control algorithms for industrial applications
Development of elements of quality industrial control systems over IP-based sensor networks
Trajectory planning for quadcopter control system using visual processing
Programme was developed and improved in the framework of the following educational projects:
| | |
| --- | --- |
| | BRIDGE British degrees in RUSSIA |
| | Strategic partnership programme between SPbPU and Leibniz University of Hannover |
| | Tempus ECDEast Engineering curricula design aligned with EQF and EUR-ACE standards |
| | ERASMUS+ Applied Curricula in Space Exploration and Intelligent Robotic Systems |
Network cooperation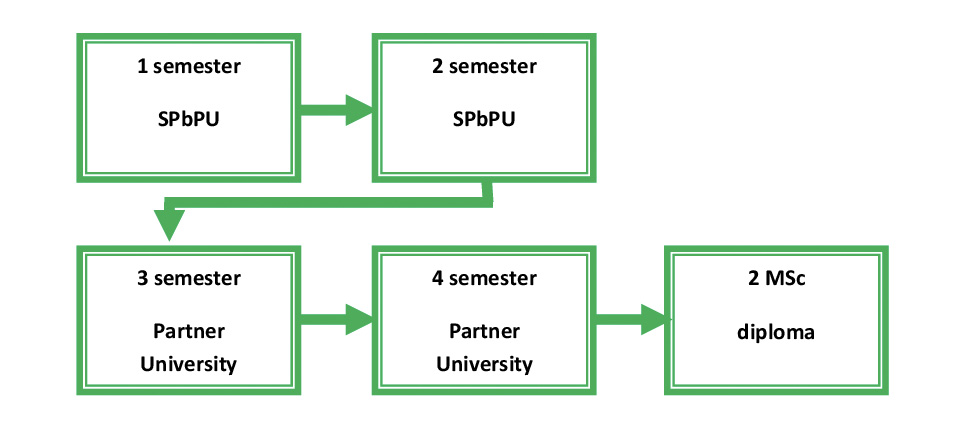 Students' scientific research work
Programme prepares students for scientific research and project activities in the field of new generation of intelligent control systems, automation and robotics, smart systems and systems with artificial intelligence. Students are involved in real R&D projects and tasks in framework of cooperation with industry.
Admission procedure
You are kindly required to fill in an on-line application. International applicants may find additional information concerning admission at SPbPU web-site.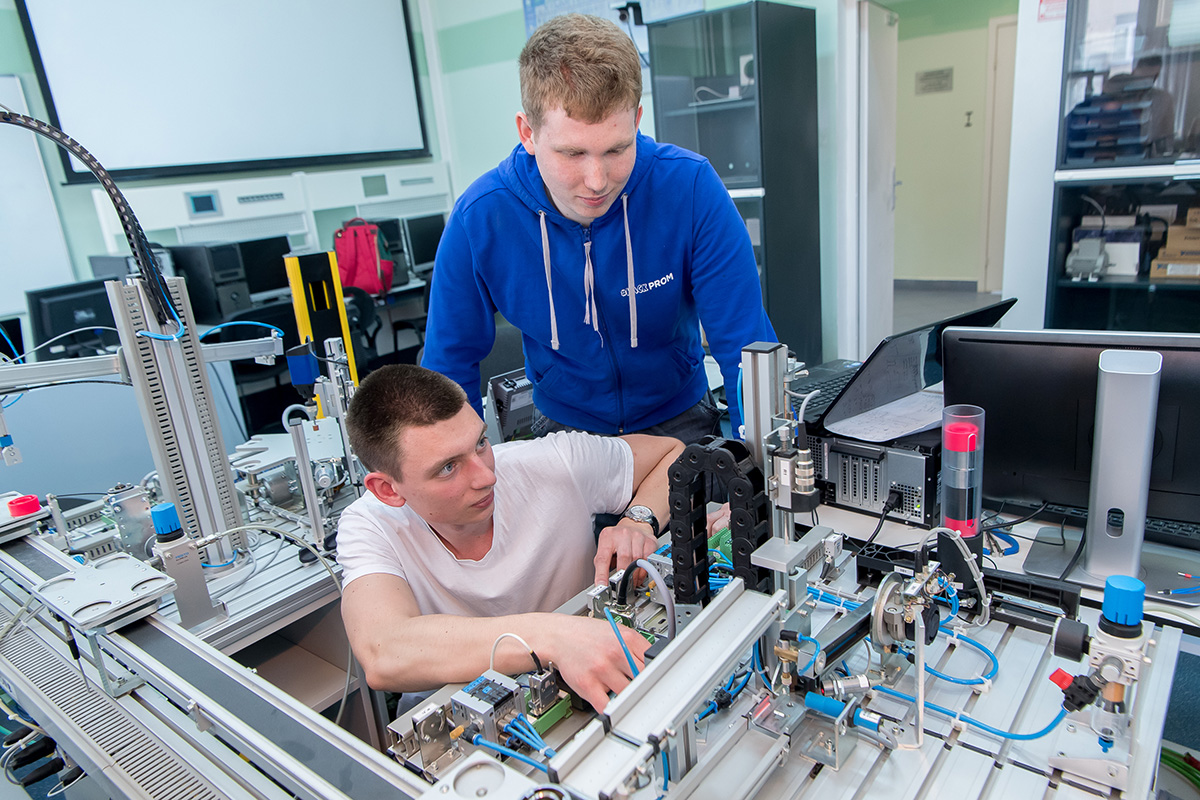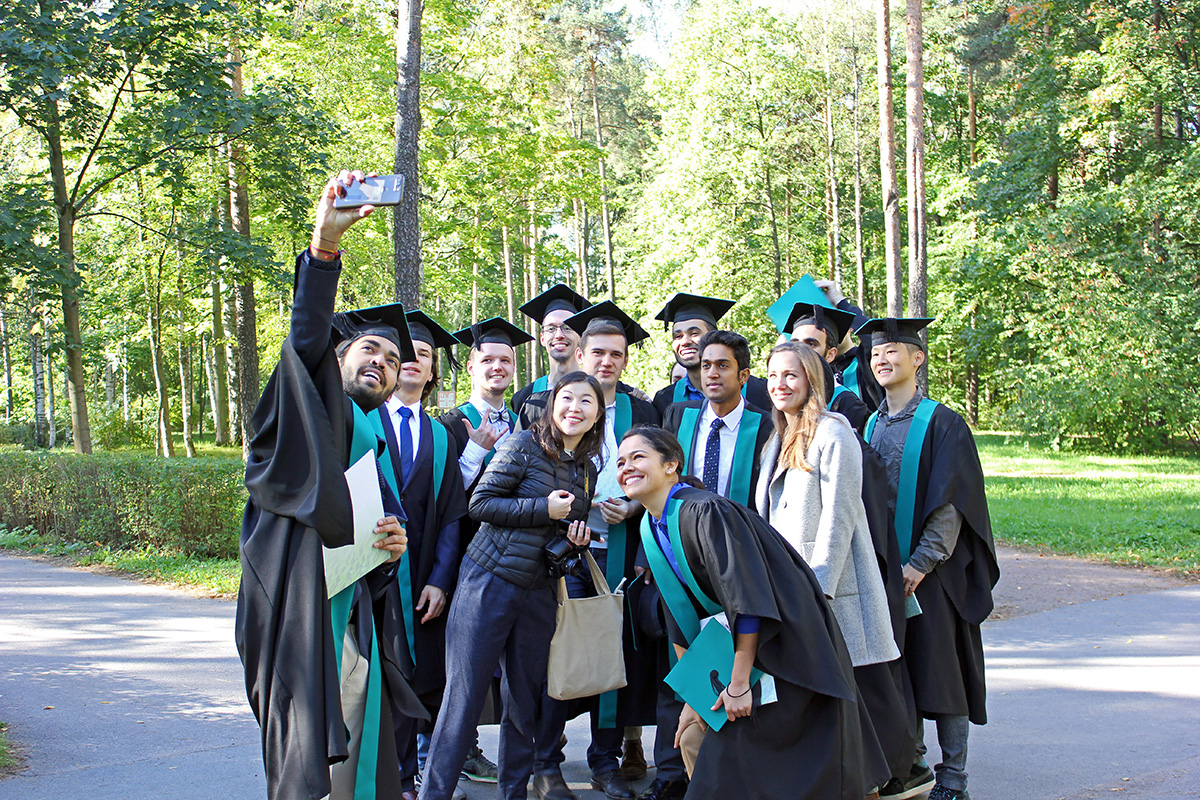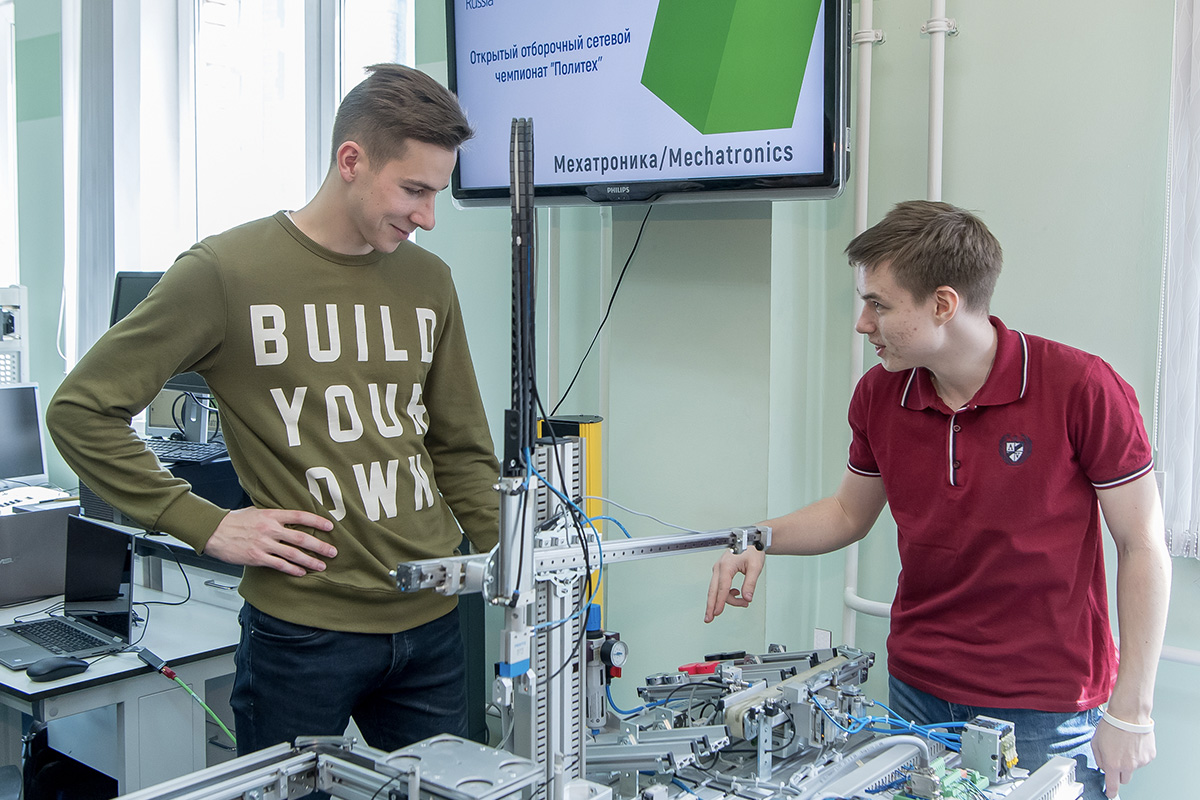 Leading professors and guest speakers: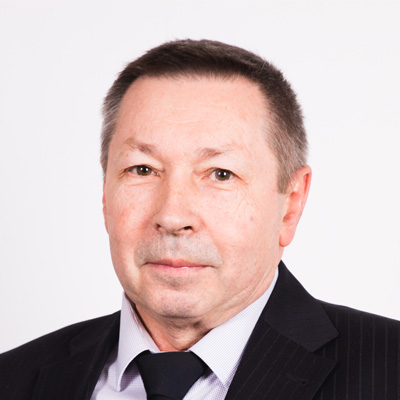 Professor Viacheslav Shkodyrev
Director of School of Cyber-Physical Systems and Control, Program director
Neuroinformatics and Neurotechnologies (Engl.)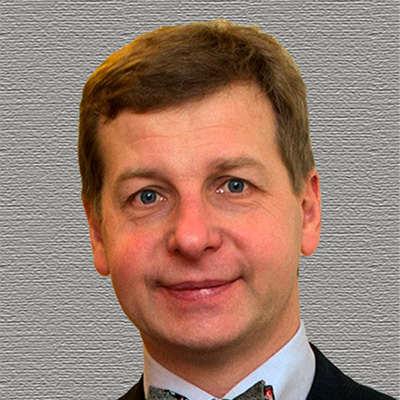 Dr Vyacheslav Potekhin
Director of SPbPU-Festo «Synergy» Centre, Associate Professor of School of Cyber-Physical Systems and Control
High-level design of information control systems, Project management, Research methods (Engl.)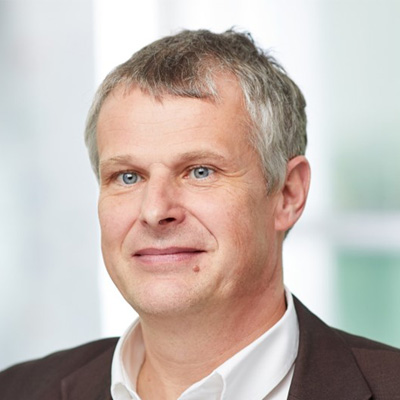 Professor Dr.-Ing. Ludger Overmeyer
Executive Director of Institute of Transport and Automation Technology Leibniz Universität Hannover (Germany)
Individual Research Work Supervision, Invited lectures (Engl.)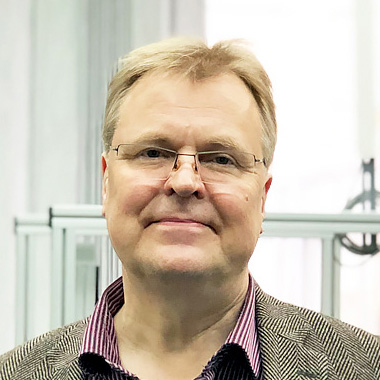 Professor Heikki Kälviäinen
Professor, Computer Science and Engineering, LUT University (Finland)
Individual Research Work Supervision, Seminar on Computer Vision and Pattern Recognition, Machine Vision and Digital Image Analysis (Engl.)
Program Partners
Program news and activities
Additional Benefits
Staying in the most beautiful city of Russia - Saint-Petersburg - will reward you with unforgettable experience!
Learn more about MSc Degree Intelligent Systems
Contact details
Peter the Great St. Petersburg Polytechnic University
Institute of Information Technologies and Control Systems
School of Cyber-Physical Systems and Control
Elena Selivanova, Program Coordinator
28, Grazhdansky pr., St. Petersburg, 195220, Russia