The New Class of Graduates of the Intelligent Systems International Program Accepts Congratulations
Last week, graduates of the Intelligent Systems International program were receiving congratulations. 11 Master's degree holders from Russia, Germany, Mexico and India successfully defended their graduation theses. On this occasion, they all gathered in the hall of the SPbPU Academic Council, where the Rector of SPbPU, Academician of the Russian Academy of Sciences Andrei RUDSKOI addressed the students with words of farewell and wishes of new victories and achievements.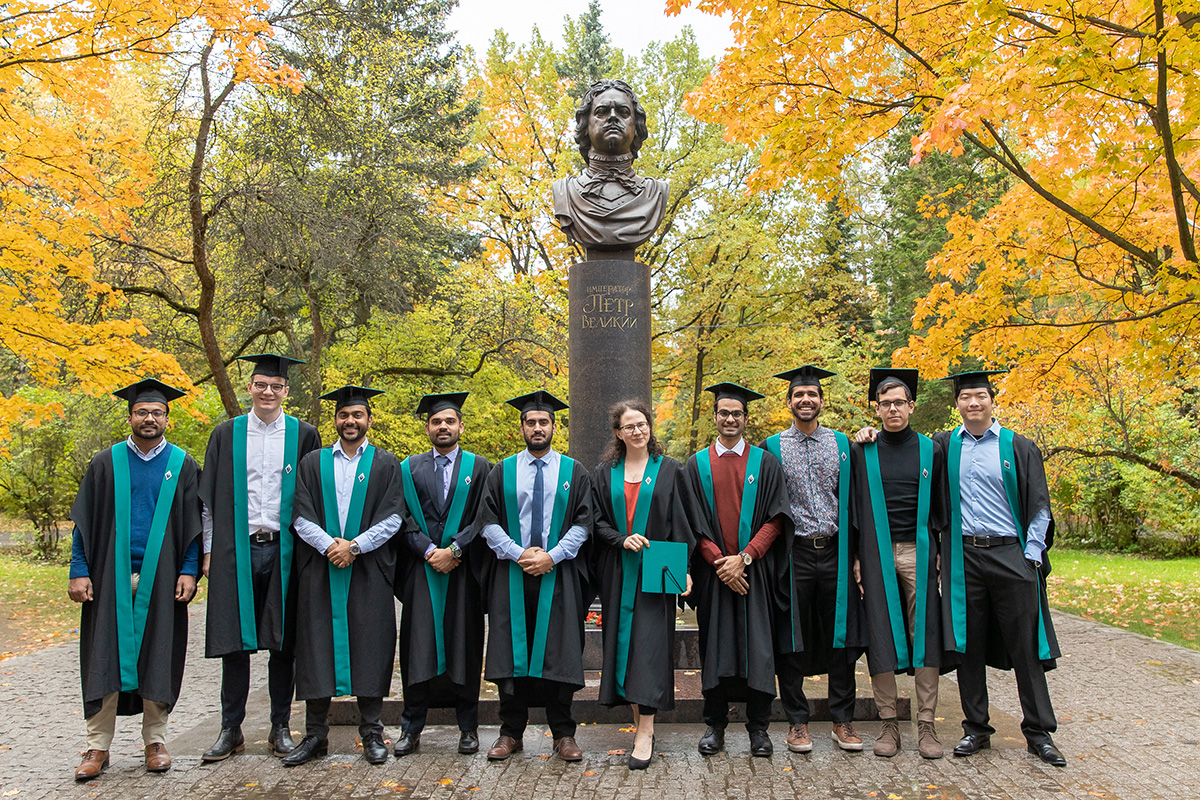 "I am very pleased that your training in the international Master's degree program took place jointly with Leibniz University of Hanover. We have been cooperating with this university for about 50 years. You studied at the scientific schools of two outstanding universities and now you are the carriers of unique knowledge that no one except you and your predecessors has. I am sure that this will help you in finding jobs and that all of you will find a worthy application for your knowledge," said the rector of SPbPU.
The path that the graduate students took was far from easy. For a year, they studied at Polytechnic University, and then they spent another year studying at Leibniz University of Hanover (LUG; Germany). Serious research and practical training took place at both universities: the guys conducted research and participated in experiments at the laboratories and centers of Polytechnic University, worked on joint projects at Leibniz University of Hanover and customer enterprises in Germany, published joint articles.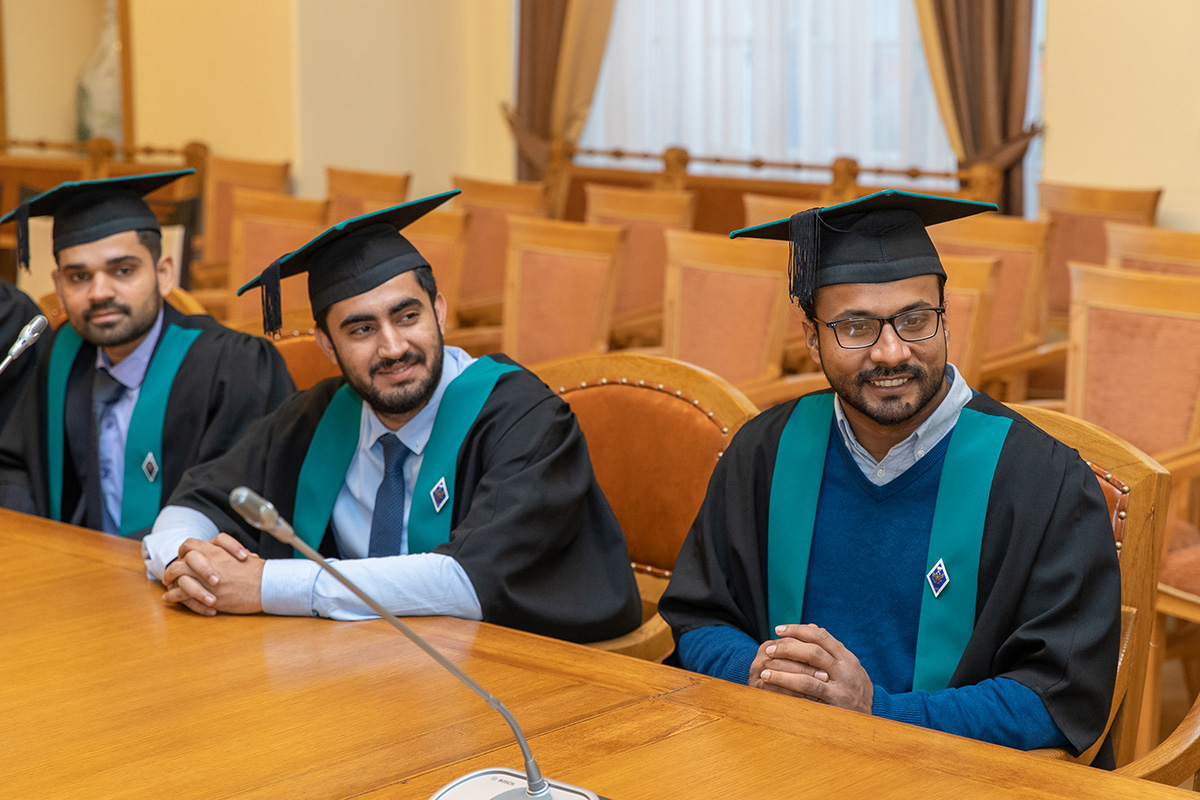 Since the group brought together students from different regions and states, who studied for two years in two countries, their language of instruction and communication was English. "For future IT professionals, this is a significant competitive advantage and significant time saving: English has firmly established its reputation as a computer technology language, and training in international groups in English allows students to master the best practices and get the newest information from the field of computer science," explained the director of the Higher School of Cyberphysical Systems and Management Vyacheslav SHKODYREV. It is important to note that the top level of training in the Intelligent Systems Program was repeatedly noted by competent experts and confirmed by a wide selection of places for graduates' employment.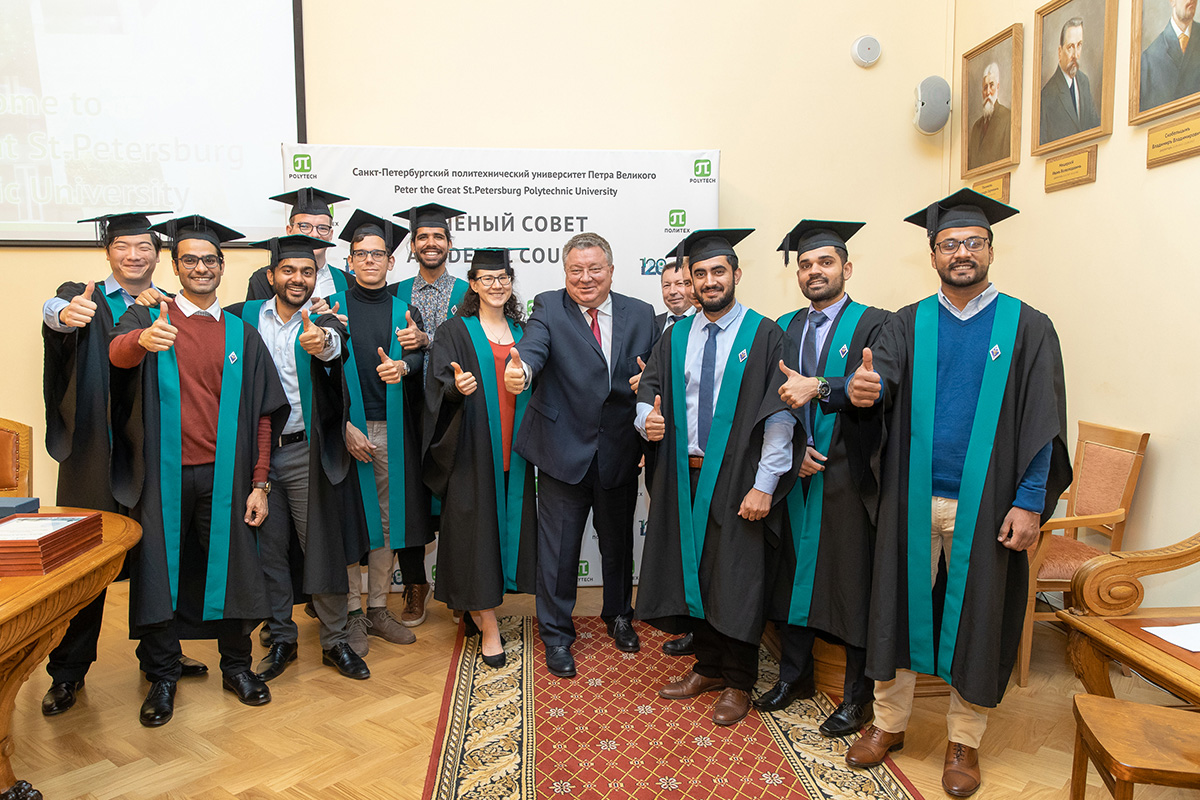 Let us remind that the Intelligent Systems International Program gives students the opportunity to get two degrees at once: from Polytechnic University and the partner university. Therefore, despite the successful defense of the final qualification works in Russia, the Master's degree students do not relax and prepare for a trip to Leibniz University of Hanover, where they will also present the results of their projects. We wish them good luck and more successes in life: as the winged Latin phrase says, a journey of thousand miles begins with a single step.
Prepared by Center for International Recruitment and Communications. Text: Olga DOROFEEVA
Print version