Postgraduate Programs (PhD Degree Programs) in Russian
Upon admission to SPbPU in the 2022-2023 academic year, all international students will study according to the approved curriculum. Depending on the epidemiological situation training might be organized in a remote format. All educational programs, all disciplines and courses taught at SPbPU, during the coronavirus period will be implemented in full force and effect.
SPbPU guarantees all foreign citizens upon their admission to full-time undergraduate or graduate programs and successful completion of those the issuance of a full-fledged state-recognized degree of full-time education standard.
If you are willing to strengthen and develop your expertise in a particular sphere of knowledge, welcome to our postgraduate programs! Those who have Master's degree or a Specialist's degree in the fields related to the programs of aspired postgraduate studies are best suited for these programs.
Regular postgraduate programs last for 3 years. An additional year of Russian language study may be added for non-Russian speakers.
Detailed information about the admission procedure is available HERE
Postgraduate programs for international students for 2021-2022
Code
Study area
Study field
Non-visa regime countries, RUB per 2021/2022 academic year
Visa regime countries, RUB per 2021/2022 academic year
01.06.01
Mathematics and Mechanics
01.06.01_01 Theoretical Mechanics
266 600
279 000
01.06.01_02 Mechanics of Deformable Solids
01.06.01_03 Mechanics of a Liquid, Gas and Plasma
01.06.01_04 Dynamics, Durability of Machines, Devices and Equipment
03.06.01
Physics and Astronomy
03.06.01_01 Astrophysics and Stellar Astronomy
271 000
283 600
03.06.01_02 Theoretical Physics
03.06.01_03 Radiophysics
03.06.01_04 Physical Electronics
03.06.01_05 Condensed Matter Physics
03.06.01_06 Plasma Physics
03.06.01_07 Semiconductor Physics
03.06.01_08 Electrophysics, Electrophysical Plants
03.06.01_09 Thermophysics and Theoretical Thermotechnics
03.06.01_10 / Nuclear and Elementary Particle Physics
03.06.01_11 Laser Physics
03.06.01_12 Biophysics
04.06.01
Chemical Sciences
04.06.01_ 01 Inorganic Chemistry
271 000
283 600
06.06.01
Biological Sciences
04.06.01_ 01 Molecular Biology
271 000
283 600
08.06.01
Equipment and Technology of Construction
08.06.01_01 Engineering Structures, Buildings and Constructions
271 000
283 600
08.06.01_02 Foundation Engineering and Underground Structures
08.06.01_03 Hydraulic Engineering and Construction
08.06.01_04 Construction Technology and Organization
08.06.01_05 Hydraulics and Engineering Hydrology
08.06.01_06 Building Mechanics
09.06.01
Computer Science and Engineering
09.06.01_01 Engineering Geometry and Computer Graphics
271 000
283 600
09.06.01_02 System Analysis, Management and Information Processing (by industries)
09.06.01_03 Elements and Systems of Computation Engineering and Control Systems
09.06.01_04 Automation and Management of Technological Process and Productions (by industries)
09.06.01_06 Mathematical and Programing Support of Computers, Computer Complexes and Networks
09.06.01_07 Design Automation Systems (by industries)
09.06.01_09 Mathematical Modeling, Numerical Methods and Programs Complexes
09.06.01_10 Theoretical Foundations of Information Science
11.06.01
Electronics, Radio Engineering and Communication Systems
11.06.01_01 Radio Engineering, Including Television Systems and Devices
271 000
283 600
11.06.01_02 Systems, Networks and Telecommunication Systems
11.06.01_03 Technology and Equipment for Semiconductors, Materials and Electronic Devices Production
12.06.01
Photonics, Instrumentation, Optical and Biotechnology Systems and Technology
12.06.01_01 Devices and Measurement Technique Methods (by measurement types)
271 000
283 600
13.06.01
Electrical and Heat-power Engineering
13.06.01_01 Electromechanics and Electrical Apparatus
271 000
283 600
13.06.01_02 Electrotechnical Materials and Units
13.06.01_03 Electrotechnical Complexes and Systems
13.06.01_04 Theoretical Electrical Engineering
13.06.01_05 Electrotechnics
13.06.01_06 Electric Power Plants and Electrical Power Systems
13.06.01_07 Industrial Heat Power Engineering
13.06.01_08 High-Voltage Engineering
13.06.01_09 Thermal Stations, Energy Systems and Units
13.06.01_10 Heat Engines
13.06.01_11 Turbomachines and Combined Turbine Plants
14.06.01
Nuclear, Thermal and Renewable Energy and Related Technologies
14.06.01_01 Nuclear Power Plants, Including Designing, Operation and Proper Shutdown
296 800
310 600
14.06.01_02 Renewable Energy Power Facilities
15.06.01
Mechanical Engineering
15.06.01_01 Engineering Science, Drive Systems and Machine Elements
271 000
283 600
15.06.01_02 Friction and Wear in Machines
15.06.01_03 Robots, Mechatronics and Robotic Systems
15.06.01_04 Technology and Equipment of Mechanical and Physic Technical Processing
15.06.01_05 Engineering Techniques
15.06.01_06 Techniques and Forming Machines
15.06.01_07 Welding, Allied Processes and Technologies
15.06.01_08 Mechanism and Machine Theory
15.06.01_10 Vacuum Compressor Technology and Pneumatic Systems
15.06.01_12 Hydraulic Machines and Hydropneumatic Sets
15.06.01_13 Wheeled and Track-Laying Machines
15.06.01_14 Road Construction, Building and Lift and Carry Machines
19.06.01
Industrial Ecology and Biotechnologies
19.06.01_01 Technology and Merchandising of Food Products and Functional and Specific Nutrition Mass Catering
271 000
283 600
19.06.01_02 Biotechnology of Food Products and Bioactive Substances
20.06.01
Technosphere Safety
Labor Protection (by industries)
271 000
283 600
20.06.01_02 Safety in Emergency Situations
20.06.01_03 Fire and industrial safety (by industries)
22.06.01
Materials Science and Technology
22.06.01_01 Metal Science and Thermal Processing of Metals and Alloys
271 000
283 600
22.06.01_02 Metallurgy of Ferrous, Non-Ferrous and Rare Metals
22.06.01_03 Foundry Production
04 22.06_04 Pressure Metal Treatment
22.06.01_05 Powder Metallurgy and Composites
22.06.01_05 Powder Metallurgy and Composites
27.06.01
Management in Technical Systems
27.06.01_01 Standardization and Product Quality Control
271 000
283 600
27.06.01_02 Information and Measuring Control Systems (by industries)
28.06.01
Nanotechnology and Nanomaterials
28.06.01_01 Nanotechnology and Nanomaterials (by industries)
296 800
310 600
38.06.01
Economics
38.06.01_01 Economics and Management of National Economy (by industries)
266 600
279 000
38.06.01_04 Mathematical and Instrumental Methods of Economics
38.06.01_05 World Economics
40.06.01
Jurisprudence
40.06.01_01 Theory and History of Law and State Doctrines
266 600
279 000
41.06.01
Political Science and Regional Studies
41.06.01_01 Theory and Philosophy of Politics, History and Methodology of Political Science
266 600
279 000
44.06.01
Education and Pedagogical Sciences
44.06.01_01 Theory and Methodology of Education and Upbringing (by study areas and educational levels)
266 600
279 000
44.06.01_02 Theory and Methodology of Vocational Education
266 600
279 000
46.06.01
Historical Sciences and Archeology
46.06.01_01 History of Science and Technology
266 600
279 000
47.06.01
Philosophy, Ethics and Religious Studies
47.06.01_ 02 Social Philosophy
266 600
279 000
49.06.01
Physical Culture and Sport
49.06.01_01 Theory and Methods of Physical Education, Sports Training, Health and Adaptive Physical Culture
296 800
310 600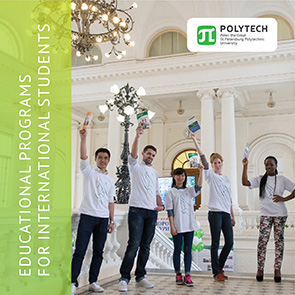 Click to download the "Educational Programs for International Students" brochure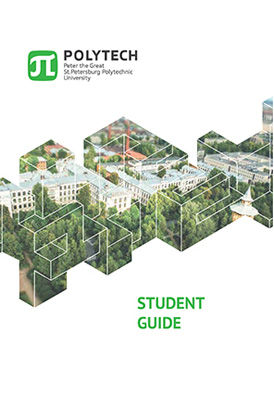 Click to download the "Students Guide" for International Students