Postgraduate Programs (PhD Degree Programs) in Russian
If you are willing to strengthen and develop your expertise in a particular sphere of knowledge, welcome to our postgraduate programs! Those who have Master's degree or a Specialist's degree in the fields related to the programs of aspired postgraduate studies are best suited for these programs.
Regular postgraduate programs last for 3 years. An additional year of Russian language study may be added for non-Russian speakers.
Detailed information about the admission procedure is available HERE
Postgraduate programs for international students for 2022-2023
Field of study

Study program
Non-visa regime countries, RUB per 2022/2023 academic year
Visa regime countries, RUB per 2022/2023 academic year
01.06.01 Mathematics and Mechanics
1.1.7._Theoretical Mechanics, Dynamics of Machines

293 400

306 400

1.1.8._Mechanics of Deformable Solids

1.1.9._Mechanics of a Liquid, Gas and Plasma

03.06.01 Physics and Astronomy
1.3.11._Semiconductor Physics

300 000
313 400

1.3.13._Electrophysics, Electrophysical Plants

1.3.14._Thermophysics and Theoretical Thermotechnics

1.3.15._Nuclear and Particle Physics, High Energy Physics

1.3.19._Laser Physics

1.3.4._Radiophysics

1.3.5._Physical Electronics

1.3.8._Condensed Matter Physics

1.3.9._Plasma Physics

1.5.2._Biophysics
06.06.01 Biological Sciences
1.5.3._Molecular Biology

300 000
313 400

08.06.01 Construction Engineering and Technology

2.1.1._Engineering Structures, Buildings and Constructions

300 000

313 400

2.1.2._Foundation Engineering and Underground Structures

2.1.6._Hydraulic Construction, Hydraulics and Engineering Hydrology

2.1.8._Road, Subway, Aerodrome, Bridge and Transport Tunnels Design and Construction

2.1.9._Building Mechanics
09.06.01 Computer Science and Engineering
1.2.2._Mathematical Modeling, Numerical Methods and Programs Complexes

300 000

313 400

1.2.3._Theoretical Computer Science, Cybernetics

2.3.1._System Analysis, Management and Information Processing

2.3.2._Computational Systems and Its Elements

2.3.4._Organizational Systems Management

2.3.5._Mathematical and Programing Support of Computers, Computer Complexes and Networks

2.5.1._Engineering Geometry and Computer Graphics. Product Life Cycle Digital Support
11.06.01 Electronics, Radio Engineering and Communication Systems
2.2.13._Radio Engineering, Including Television Systems and Devices

300 000
313 400

2.2.3._Technology and Equipment for Materials and Electronic Devices Production

12.06.01 Photonics, Instrumentation, Optical and Biotechnology Systems and Technology
2.2.4._Devices and Measurement Technique Methods (by measurement types)

300 000

313 400

13.06.01 Electrical and Heat-power Engineering
2.4.1._Theoretical and Applied Electrical Engineering

300 000

313 400

2.4.2._Electrotechnical Complexes and Systems

2.4.2._Electrotechnical Complexes and Systems

2.4.4._Electrotechnics and Electrophysics

2.4.5._Energy Systems and Complexes

2.4.6._Theoretical and Applied Heat-Power Engineering

2.4.7._Turbomachines and Reciprocating Engines
14.06.01 Nuclear, Thermal and Renewable Energy and Related Technologies
2.4.5._Energy Systems and Complexes

327 000

341 600

2.4.9._Nuclear Power Plants, Fuel Cycle and Radiation Safery

15.06.01 Mechanical Engineering
2.5.10._Hydraulic Machines, Vacuum, Compressor Technology, Hydraulic and Pneumatic Systems

300 000
313 400
2.5.11._Ground Transport Technological Vehicles and Complexes

2.5.2._Machine Science

2.5.3._Friction and Wear in Machines

2.5.4._Robots, Mechatronics and Robotic Systems

2.5.5._Technology and Equipment of Mechanical and Physic Technical Processing

2.5.6._Engineering Techniques

2.5.8._Welding, Allied Processes and Technologies
19.06.01 Industrial Ecology and Biotechnologies
1.5.6._Biotechnology

300 000
313 400
2.7.1._Biotechnology of Food Products, Pharmaceutical and Bioactive Substances

20.06.01 Technosphere Safety
2.1.15._Construction Facility Safety

300 000
313 400
2.1.16._Labor Protection in Construction Industry
22.06.01 Materials Science and Technology
2.6.1._Metal Science and Thermal Processing of Metals and Alloys

300 000
313 400
2.6.17._Material Science

2.6.2._Metallurgy of Ferrous, Non-Ferrous and Rare Metals

2.6.3._Foundry Production

2.6.4._Pressure Metal Treatment

2.6.5._Powder Metallurgy and Composites

27.06.01 Management in Technical Systems
2.5.22._Product Quality Control. Standardization. Production organization

300 000
313 400
28.06.01 Nanotechnology and Nanomaterials
2.6.6._Nanotechnology and Nanomaterials

327 000

341 600
38.06.01 Economics
5.2.2._Mathematical, Statistical and Instrumental Methods of Economics

293 400
306 400
5.2.3._Regional and Industrial Economics

5.2.4._Finance

5.2.5._World Economy
5.2.6._Management
40.06.01 Jurisprudence
5.1.1._Theoretical and Historical Legal Studies

293 400
306 400
41.06.01 Political Science and Regional Studies
5.5.1._History and Theory of Politics

293 400
306 400
44.06.01 Education and Pedagogical Sciences
5.8.2._Theory and Methodology of Education and Upbringing (by study areas and educational levels)

293 400
306 400
5.8.7._Methodology and Technology of Professional Education

293 400
306 400
46.06.01 Historical Sciences and Archeology
5.6.6._History of Science and Technology

293 400
306 400
47.06.01 Philosophy, Ethics and Religious Studies
5.7.6._Philosophy of Science and Technology

293 400
306 400
49.06.01 Physical Culture and Sport
5.8.4._Physical Culture and Professional Physical Training

327 000

341 600

5.8.5._Theory and Methodology of Sport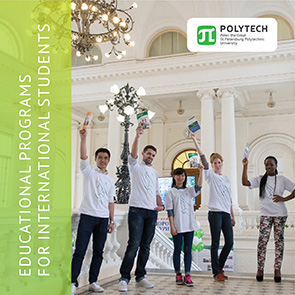 Click to download the "Educational Programs for International Students" brochure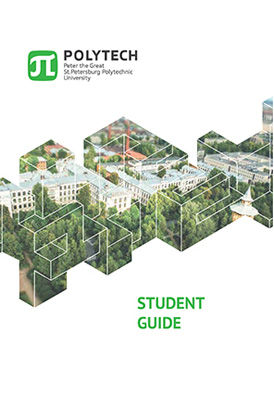 Click to download the "Students Guide" for International Students