Master's Degree Program
Master's degree is a second-cycle academic degree. A Master's degree normally requires previous study at the bachelor's level, either as a separate degree or as part of an integrated course program. In some cases you may need to do an extra preparatory year due to certain special requirements for language and scientific studies.
Duration of studies: 2 years.
Entrance requirements
Bachelor's degree diploma with the transcript of the records in the same field of study (both documents with apostille seal/ legalization)
Russian translation of the diploma and the transcript certified by a Russian notary or the Russian consulate in your home country
Evaluation of the diploma/transcript from the Center for International Credential Evaluation (Address: Grazhdansky Ave. (Grazhdansky prospect), 28, office 515, 5th floor)
Detailed information about the admission procedure is available HERE
Master's Degree Programs for international students taught in Russian
Codes
Field of study
CIS and Baltic countries, RUR per 2019/2020 academic year
Other countries, RUR per 2019/2020 academic year
01.00.00
MATHEMATICS AND MECHANICS
01.04.02
Applied Mathematics and Informatics


Mathematical Modeling in Science and Industry
Mathematical Methods of Data Analysis and Visualization

209000
218400
01.04.03
Mechanics and Mathematical Modeling


Mechanics of Deformable Solid Body
Mechanics and Digital Manufacturing
Mathematical Modeling in Gas And Oil Industry

209000
218400

Mechanics and Mathematical Modeling (International Educational Program)

228000
282800
02.00.00
COMPUTER AND INFORMATION SCIENCES
02.04.01
Mathematics and Computer Sciences


Organization and Management of Supercomputer Systems
High-Performance Cloud Computing and Robots Software

209000
218400
02.04.02
Fundamental Computer Science and Information Technology


Design of Complex Information Systems

209000
218400
02.04.03
Mathematical Software and Information Systems Administration


Mathematical Software and Corporate Information Systems Administration

209000
218400
03.00.00
PHYSICS AND ASTRONOMY
03.04.01
Applied Mathematics and Physics


Physical-Mechanical Modeling and High Performance Computations in Fluid Dynamics
Experimental and Computational Thermophysics

224400
234600
03.04.02
Physics


Nuclear and Elementary Particle Physics
Biophysics
Plasma and Space Physics

224400
234600

Smart Nanostructures and Condensed Matter Physics (International Educational Program)

244800
305000
07.00.00
ARCHITECTURE
07.04.01
Urban Development


Information Modeling and Cadastral Registration of Urban Development Objects

224400
234600
08.00.00
EQUIPMENT AND TECHNOLOGY OF CONSTRUCTION
08.04.01
Civil Engineering


Civil Engineering and Urban Planning
Organization and Management of Investment and Construction Projects
Engineering Systems of Buildings and Structures
Highways, Bridges and Transport Tunnels
Construction and Operation of Hydraulic Structures
Design and Calculation of Building Structures and Foundations
Digital Design and Control of Renewable Energy Facilities
Digital Construction of Buildings and Structures

224400
234600

Civil Engineering (International Educational Program)
Energy Efficient and Sustainable Building (International Educational Program)
Environmental Engineering in Urban Construction (International Educational Program)

244800
305000
09.00.00
COMPUTER SCIENCE AND ENGINEERING
09.04.01
Information Science and Computer Engineering


Applied Software Design Techniques

224400
234600

Intelligent Systems (International Educational Program)

244800
305000
09.04.02
Information Systems and Technologies


Systems Analysis and Optimization

224400
234600
09.04.03
Applied Information Science


Applied Informatics in the Field of Information Resources

224400
234600
09.04.04
Software Engineering


Fundamentals of Analysis and Development of Applications with Large Amounts of Distributed Data
Development and Maintenance of a High-Quality Software Product

224400
234600
11.00.00
ELECTRONICS, RADIO AND COMMUNICATION SYSTEMS
11.04.01
Radio Engineering


Systems and Devices for Transmission, Reception and Processing of Signals

224400
234600
11.04.02
Infocommunication Technologies and Communication Systems


Protected Communication Systems
Radio Engineering and Communication Systems

224400
234600

Microelectronics of Telecommunication Systems (International Educational Program)
Laser and Fiber Optic Systems (International Educational Program)

244800
305000
11.04.04
Electronics and Nanoelectronics


Integrated Electronics and Microsystem Technologies

224400
234600
13.00.00
ELECTRICAL AND HEAT POWER ENGINEERING
13.04.01
Heat Power Engineering


Technology of Electric and Heat Energy Production
Thermotechnical Engineering, Energy Audit and Energy Services

224400
234600

Power Plant Engineering (International Educational Program)

244800
305000
13.04.02
Electrical and Electrical Power Engineering


Renewable Energy Generation
Power Stations and Substations
Electric Power Systems and Electric Grids, Their Modes, Stability and Safety
High Voltage Engineering Techniques and Physics
Power Control and Distribution Devices
Physics and Technology of Electrotechnical Materials and Structures
Commercial and Industrial Electrical Equipment
Active-adaptive Power Supply Systems and Energy-Saving Technologies

224400
234600

Electrical Engineering (International Educational Program)

244800
305000
13.04.03
Power Machine Engineering


Gas Turbine Compressor Units
Reciprocating and Hybrid Engines
Gas and Steam Turbine Power Generation
Vacuum and Compressor Equipment of Physical Plants
Hydraulic and Pneumatic Gear Shifting System
Pneumatic and Hydraulic Systems

224400
234600

Energy Technology (International Educational Program)

244800
305000
14.00.00
NUCLEAR POWER AND TECHNOLOGY
14.04.01
Nuclear Power Engineering and Thermal Physics


Design, Operation and Engineering of NPSs

276400
288800

Nuclear Power Engineering (International Educational Program)

301400
375400
15.00.00
MECHANICAL ENGINEERING
15.04.01
Mechanical Engineering


Processes and Machines for Metal Pressure Processing
Electrophysical and Electrochemical Technologies in Mechanical Engineering
Design and Technological Developments for Tribotechnical Systems

224400
234600
15.04.02
Technological Machinery and Equipment


Printing Machinery and Equipment

224400
234600
15.04.03
Applied Mechanics


Computational Mechanics and Computer Engineering
Physics of Strength and Plasticity of Materials
Virtual Engineering Technologies
Computer Engineering and Digital Manufacturing

224400
234600

Continuum Mechanics: Fundamentals and Applications (International Educational Program)

244800
305000
15.04.04
Automation of Technological Processes and Production


Automation of Technological Machines and Equipment

224400
234600
15.04.05
Design and Technology Support of Mechanical Facilities


Automotive Engineering
Mechanical Engineering Technology

224400
234600
16.00.00
PHYSICAL AND ENGINEERING SCIENCES AND TECHNOLOGY
16.04.01
Technical Physics


Semiconductors Physics
Radio Physics and Electronics
Medical Physics
Medical Biotechnology
Physics and Electronics of Analytical Instrumentation and Systems

276400
288800
19.00.00
INDUSTRIAL ECOLOGY AND BIOTECHNOLOGY
19.04.01
Biotechnology

224400
234600
19.04.04
Production Technology and Organization of Catering


Food Production and Service Management in Catering Industry

224400
234600
20.00.00
TECHNOSPHERE SAFETY AND ENVIRONMENTAL ENGINEERING
20.04.01
Technosphere Safety


Management of Life Safety Integrated Control Systems
Safety Management and Protection in Emergency Situations
Fire Safety
Industrial Safety
Supervising and Inspection Activities in Labor Sphere

224400
234600
22.00.00
MATERIALS SCIENCE AND TECHNOLOGY
22.04.01
Materials Science and Technology of Materials


Laser and Additive Manufacturing Technologies
Composites and Materials Technology

224400
234600

New Materials and Additive Technologies (International Educational Program)

244800
305000
22.04.02
Metallurgy


Basic Welding Theory
Metallurgical, Materials and Welding Engineering Technology
Metal Science and Heat Treatment of Metals and Alloys

224400
234600

Material Processing Technologies (International Educational Program)

244800
305000
23.00.00
EQIOPMENT AND TECHNOLOGY OF LAND TRANSPORTATION
23.04.01
Technology of Transportation Processes


Logistics Systems in Transport and Industrial Enterprises

224400
234600
23.04.02
Motor Transport and Technology Systems


Transport and Technology Systems Engineering

224400
234600
27.00.00
MANAGEMENT IN TECHNICAL SYSTEMS
27.04.02
Quality Control


Quality Control at the Enterprise

224400
234600
27.04.03
Systems Analysis and Control


Theory and Mathematical Methods of System Analyses and Management in Technical and Economic Systems

224400
234600
27.04.04
Control in Engineering Systems


Automation Engineering Technology
Distributed Intelligent Control Systems

224400
234600
27.04.05
Innovations


Innovation Processes Management
Design and Technological Support of Innovative Activities

224400
234600
27.04.06
Management of Knowledge-Intensive Production


Management Processes of Knowledge-Intensive Production

224400
234600

Technology Leadership and Entrepreneurship (International Educational Program)

244800
305000
38.00.00
ECONOMICS AND MANAGEMENT
38.04.01
Economics


Economics and Business Management
International Economics
Finance
Digital Economics and Business Analytics
Accounting, Analysis and Audit in Business Management

209000
218400
38.04.02
Management


Strategic Management
International Business
Energy, Oil and Gas Sector Management
Marketing
International Logistics Systems
Digital Business Management
Management of High-Tech Industries

209000
218400

International Business Development (International Educational Program)
Innovative Entrepreneurship (International Educational Program)

228000
282800
38.04.03
Human Resource Management
- HR Management
- HR Management in Sport Industry
209000
218400
38.04.04
State and Municipal Management


Organization of State and Municipal Management
Management of Engineering Infrastructure and Economic and Social Development of Municipalities

209000
218400
38.04.05
Business Informatics


Digital Marketing and Electronic Business
Business Engineering (International Educational Program)

228000
282800
38.04.06
Commerce


Organization and Management of Business Processes in Trade

209000
218400
38.04.07
Commodity Research


Commodity Research and Expert Examination of Technically Sophisticated Goods
Commodity Consulting

209000
218400
39.00.00
SOCIAL STUDIES
39.04.01
Sociology


Social Research in Advertising and PR

209000
218400
40.00.00
JURISPRUDENCE
40.04.01
Jurisprudence


Energy and Environmental Law

209000
218400
41.00.00
POLITICAL AND REGIONAL STUDIES
41.04.01
Foreign Regional Studies


Regional Studies: the Nordic Countries
Regional Studies: the People's Republic of China

209000
218400

Region Studies: Russian Federation (International Educational Program)

228000
282800
42.00.00
MASS MEDIA AND INFORMATION-LIBRARY SCIENCE
42.04.01
Advertising and Public Relations


Advertising and Communications in the International Sphere
Scientific PR and Promotion of Scientific and Technical Product

209000
218400
42.04.03
Publishing

209000
218400
43.00.00
SERVICE AND TOURISM
43.04.01
Service


Innovative Project Development in Service Industry

209000
218400
44.00.00
EDUCATIONAL AND PEDAGOGIAL SCIENCES
44.04.02
Psychology and Pedagogical Education


Pedagogical Design of Information Educational Environment

209000
218400
45.00.00
LINGUISTICS AND LITERATURE
45.04.02
Linguistics


Theory of Translation and Intercultural/Inter-language Communication
Teaching Methods of Russian as a Foreign Language and Intercultural Communication

209000
218400
54.00.00
GRAPHIC AND APPLIED ARTS
54.04.01
Design


Communicational Design
Advanced Design Technologies (International Educational Program)

400400
418600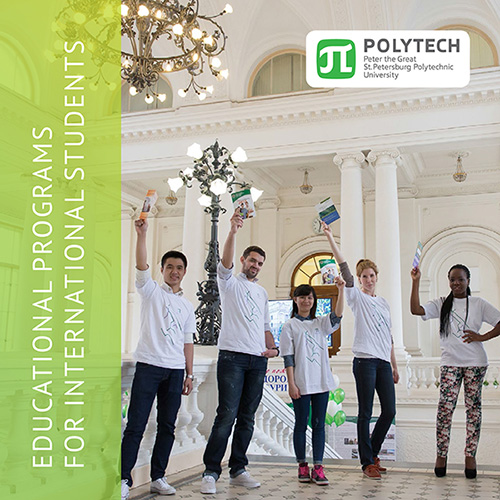 Click to download the "Educational Programs for International Students" brochure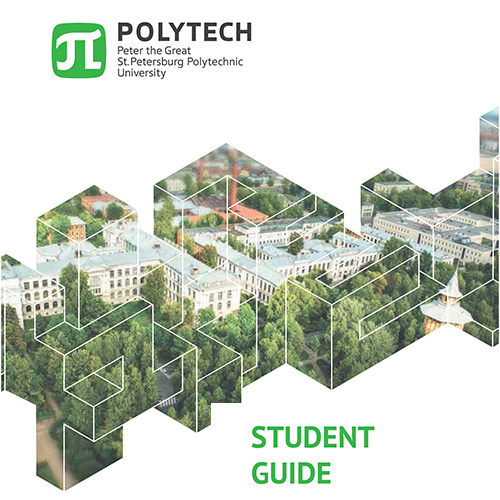 Click to download the Click to download brochure "Students Guide" for International Students
Click to download tuition fees for Master's Degree programs for international students