Russian Language & Culture - Winter School
Russian Language & Culture - Winter School
FEBRUARY 18 — MARCH 01, 2019
Would you like to improve your Russian language skills, learn more about the Russian culture and spend unforgettable winter holidays in the magic city of Saint-Petersburg? Join this winter school!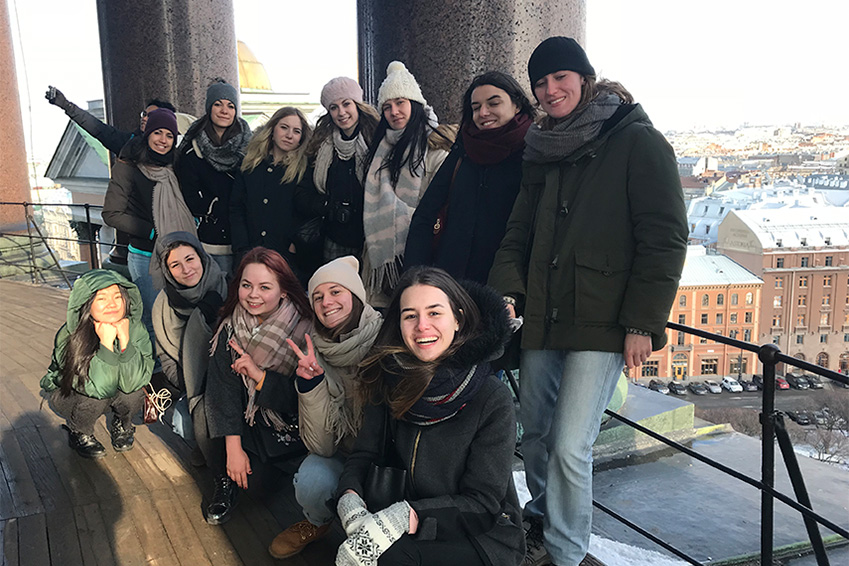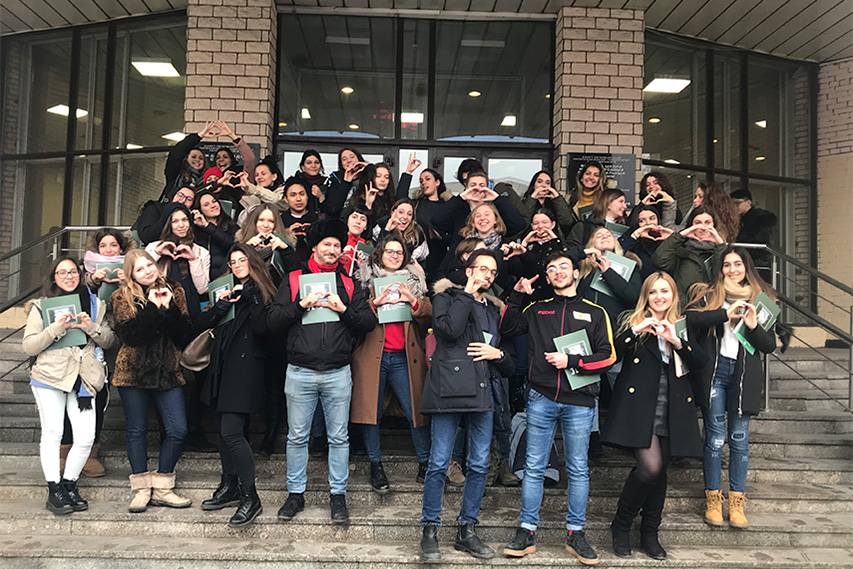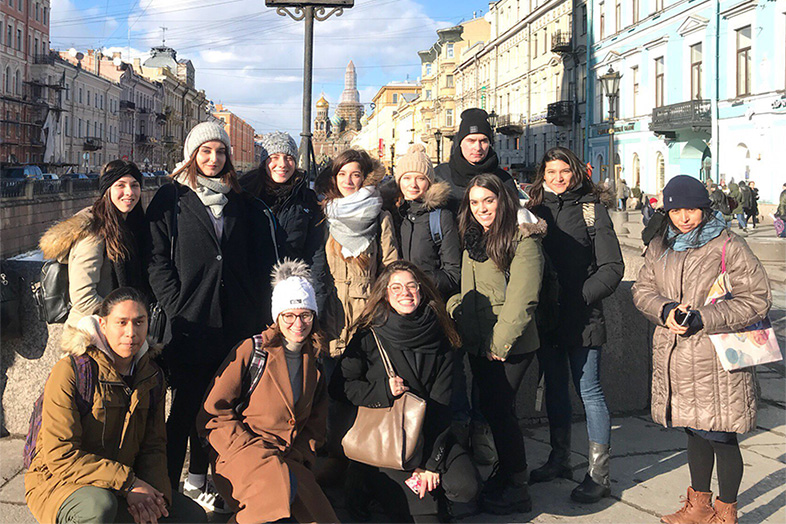 Within this winter program you will obtain or improve your Russian language skills, learn more about our history and art and see the world-famous cultural treasures of the city with your own eyes.
Program dates:
Arrival: Feb 16 – 17, 2019
Classes: Feb 18 – Mar 01, 2019
Departure: Mar 02 – 03, 2019
Duration: 2 weeks
ECTS credits: 4.0
Participation fee: 360 Euro
Participation fee includes tuition fee, study materials, field trips, cultural program, Invitation letter issuance.
Deadline for registration:
for non-EU citizens: December 10, 2018
for EU citizens and citizens of visa-free countries: January 10, 2019
Good command of English. Knowledge of the Russian language is not obligatory: the students with levels A0-B2 are welcome for participation.
Age: over 18 years old.
Request the application form via e-mail: tatianakov@spbstu.ru
Course description:
2.5 ECTS
The students will be divided into small groups according to their levels.
The course is aimed at improving the main communication skills: listening, speaking, reading and writing. It helps to break the communication barrier and facilitates better understanding of Russian language.
Apart from the classroom study, each week we arrange speaking clubs and social activities helping you to start talking in Russian.
1.5 ECTS
The course provides an overview of the progress of Russian art in a historical context, acquaints the students with principal trends of Russian art and architecture, the formation of different styles and the creations of the most remarkable Russian artists. The course is conducted in English language.
Contacts:
Mrs. Tatiana Kovalenko, Program director, Russian Language & Russian Studies
Office 214, 28 Grazhdanskii prospect, 195220, St.Petersburg, Russia