Cooperative e-learning Platform for Higher Education in Industrial Innovation (CEPHEI)
Cooperative e-learning Platform for Higher Education in Industrial Innovation (CEPHEI)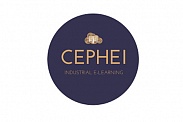 Start:
01.01.2017
End:
31.12.2020
Project Site:
https://www.cephei.eu/en/
Project Coordinator:
Lappeenranta University of Technology (Finland)
Project number:
573751-EPP-1-2016-1- DE-EPPKA2-CBHE-JP
Description:
Aims and objectives:
The core idea of CEPHEI Project is to link universities to industry. Mutually beneficial links between universities and industries can support students in acquiring the skills and knowledge they need for the workplace. Linking with industries provides many benefits such as:
research into commercially viable products or processes;
increased prestige;
profit through royalties;
shifting the responsibility and cost of in-house training from industries to universities;
providing authentic experiences;
preparing students for the corporate world;
increasing the employability of a university's graduates;
creating a talent pathway between universities and companies.
Such a connection also enables universities to gather information on the skills and competencies that industries currently require and incorporate these into degree and course outcomes. Moreover, industry internships and mentorships can be set up. Therefore, universities that place the needs of industries at the heart of their educational programs will create mutual benefits, for both students and industries, through connections and hiring pathways. This is one of the key aims of the CEPHEI Project.
CEPHEI aims to increase the digitalization, internationalization and visibility of Industrial Innovation Education in the world scope with blended learning approaches both in Partner country universities and EU.
Goal achieved by:
Benchmarking, coordination and synchronization of the requirements and contents of Industrial Innovation. Standardization of its e-learning elements.
Turning at least 50% (60 ECTS) (or equivalent in partner universities) of Industrial Innovation educationinto the blended form
Building up the blending Labs (B-Labs) at partner universities, knowledge and technology transfer
Launch of the consortium platform for Open education in Industrial Innovation that connects teachers, students and industry/business (at least 100 industrial and business partners).
All courses developed by consortium and included on the CEPHEI Platform meet the following standards:
meet the demands of knowledge, skills, and experiences as determined by industry needs;
include innovative knowledge, encourage the development of soft skills, and include authentic experiences;
meet the required standards depending on course type;
meet the CEPHEI course specifications, as outlined in the section above.
Programme outcomes of CEPHEI courses:
The CEPHEI courses are envisioned to be part of a QF-EHEA 2nd Cycle - EQF level 7 program. Thus, the program learning outcomes were set in accordance to EQF level 7, with the only modification of making them to refer to engineering. These are as follows:
Highly specialised knowledge, some of which is at the forefront of knowledge in engineering, as the basis for original thinking and/or research.
Critical awareness of knowledge issues in engineering and at the interface between different fields.
Specialised problem-solving skills required in research and/or innovation in order to develop new knowledge and procedures and to integrate knowledge from different fields.
Manage and transform work or student contexts that are complex, unpredictable and require new strategic approaches.
Take responsibility for contributing to professional knowledge and practice and/or for reviewing the strategic performance of teams.
Partners: