E-Internationalization for Collaborative Learning
E-Internationalization for Collaborative Learning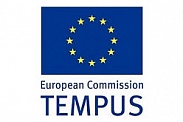 Start:
01.01.2010
End:
30.12.2013
Project Site:
http://www.eicl.kharkiv.edu/
Project Partners:
RU (2), UA (5) AT, DE, UK, SI
Project number:
159327-TEMPUS-1-2009-1-AT-TEMPUS-SMGR
Description:
Objectives of the Project:
Give the system character to the internationalization processes of the universities' educational programs on the basis of common commitment to quality and using of information technologies
Create international open virtual platform «E-Learning Int. Clearing house» on the basis of WEB 2.0 for cross-cultural communications in academic community and develop skills of international on-line project teamwork.
Improve the international teachers and students' interaction in learning process using e-tools of internationalization in pilot courses.
Results:
Concept of virtual internationalization of education is elaborated and put into practice.
Open virtual platform «E-Learning Int. Clearing house» on the basis of WEB 2.0 technology is created.
Experience of internationalization e-tools using on the basis of pilot courses is generalized.
Dissemination
Sustainability
Quality Control and Monitoring
Management of the Project
Project partners
Coordinator: Fachhochschule Kärnten gemeinnützige Privatstiftung (Carinthia University of Applied Sciences), Austria
Co-beneficiaries:
Aristotle University of Thessaloniki, Greece