Development and implementation of the master programme - "GREEN LOGISTICS MANAGEMENT": advancing trans-eurasian accessibility through sustainable logistics management and ict competence (LOGON-U)
Development and implementation of the master programme - "GREEN LOGISTICS MANAGEMENT": advancing trans-eurasian accessibility through sustainable logistics management and ict competence (LOGON-U)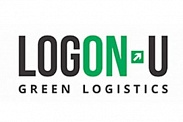 Start:
01.01.2015
End:
12.12.2018
Project Site:
http://green-lg.com/
Project Coordinator:
Hochschule Wismar, University of Applied Sciences
Project number:
561937-EPP-1-2015-1-DE-EPPKA2-CBHE-JP
Description:

Description:
LogOn-U sets ambitious goal to advance Trans-Eurasian accessibility through strengthening Logistics competitiveness, and bringing Partner Universities in KZ and RU on international level according to Bologna process in fields of sustainable, i.e. "Green" Logistics Management. The international component will be strengthened via promoting inter-regional cooperation, since modern transport challenges are mostly of global nature, thus a common and consolidated approach is needed. Through complex measures and project activities the academic content at relevant faculties in Partner Universities in Logistics Management will be brought to the EU standards and Bologna process. Durability, transferability of the project results will be secured through efficient and targeted dissemination.
Project goals:
Project's wider objective is the improvement of transport sector and accessibility in Kazakhstan, Russia and Europe through creation sustainable inter-university educational platform to ensure provision of logistical competences in KZ and RU by bringing academic content in Partner Universities in Logistics Management to the EU standards and according to Bologna process; Main direct target group: students from Engineering and Transport departments. Indirect project's beneficiaries: Logistics related companies and Logistics Service providers from KZ, RU and EU, public transport regulatory bodies and ministries.
Specific objectives:
development and implementation of Master Programme "Green Logistics Management" in partner Universities in Kazakhstan and Russia by Sept 2017;
ca. 7-10 students from each partner university (KZ, RU) enter implemented programme in Sept 2017;
ensure practice related knowledge transfer to teaching staff; provide a cross-country experience-exchange among teaching staff, students, and businesspeople;
ensure efficient utilization of already gained results from relevant Transport projects, on-going or finished (national, TEMPUS, ERDF projects) by integrating them into curricula;
rising of political and public awareness of the problems addressed by the project via securing durability, transferability of the project results through targeted dissemination.
Project Partners:
Ministry of Education and Science of Republic of Kazakhstan