Innovative teaching and learning strategies in open modeling and simulation environment for student-centered engineering education" – InMotion
Innovative teaching and learning strategies in open modeling and simulation environment for student-centered engineering education" – InMotion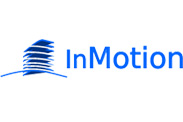 Start:
01.01.2016
End:
31.12.2019
Project Site:
http://inmotion-project.net/index.php/en/
Project Coordinator:
University of Bremen (Germany) // http://www.uni-bremen.de/en.html
Project number:
561890-EPP-1-2015-1-IT-EPPKA2-CBHE-JP
Description:

Objectives
The project objectives are:
Updated Curricula in CMSE with new Syllabi and educational content as fundamental educational program for three level educational model and development of guidelines for Long Life Learning.
Development of a common approach for student-centred learning in the use of modern computer simulation packages and tools for solving innovative engineering problems for various application areas.
Introduction of eScience approach and research-based learning; development of eLearning Modules based on innovative teaching strategies and creative learning approaches using workflow modelling tools and Blended Learning model based on the best ICT solutions
Elaboration and implemention of Open Modelling and Simulation Environment platform (OMSE), and online training services of the new generation (MOOC) for qualitative improvement of the engineering education process and academic workflow support among universities and stakeholders across the PC and EU Member States.
Project Partners: