Joint programs and framework for doctoral education in software engineering - THE «PATHWAYS TO PHD» - PWS@PHD
Joint programs and framework for doctoral education in software engineering - THE «PATHWAYS TO PHD» - PWS@PHD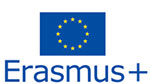 Start:
01.01.2015
End:
12.12.2018
Project Coordinator:
Lappeenranta University of Technology
Project number:
561577-EPP-1-2015-1-FI-EPPKA2-CBHE-JP
Description:

The "Pathways to PhD" (abbreviation: PWs@PhD) project, starting October 15, 2015 develops a network of collaborating universities providing PhD level education in Software Engineering. All the partner universities have expertise in different areas, and their make their expertise available for all the other partners in the project. In practice the project has 7 development work packages in which the key content is a 2 week intense school organized in different universities roughly every 6 months. Each university can send two PhD students to each school to study the school topics as part of their PhD education, and the target countries can also send the staff to the schools for training purposes. The 7 intense schools in different knowledge areas and disciplines provide so much information that typical PhD student does not need all that information, but individual students can select the best suited schools together with the supervisor to create his/her personal path to all the needed knowledge and skills in his/her PhD.
The objective of the project is the preparation of post-graduate students in the direction of Program Engineering.
Peter the Great St. Petersburg Polytechnic University acts in this project as the coordinator and the chairman of the Russian group on national priorities and requirements. Leader of WP 2.7 "Business and Economic Viewpoints in Software Engineering" is Dr.Sc, Professor Igor Ilin, Head of the Department "Information Systems in Economics and Management" (ISEM), Director of Higher School of Marketing and Business, Institute of Industrial Management, Economy and Trade.
The target countries of the project are Russia and Jordan which both limited number of degree programs in software engineering and especially in PhD level we have not identified any programs in either of the target country. Still the industry need for IT specialists is a well-known and reported problem in both the target countries. The PWs@PhD project focuses on one of key five areas of Computer Science which is Software Engineering. The Software Engineering discipline has the same core as Computer Science – algorithms and mathematical foundations – but as an applied discipline Software Engineering has also strong connections with the users and the business environment. Consequently the key knowledge areas of software engineering have been defined in an international project and documented in Software Engineering Body of Knowledge, the SWEBOK. The SWEBOK defines 15 key knowledge areas and 7 closely related disciplines, so it is clear that the Software Engineering discipline is so extensive that providing high level education in all the key knowledge areas in PhD level is very challenging task especially for newly established programs. Overall the project objective is to support the development, modernization and internalization of higher education in the target countries.
possibility to increase international aspects in own PhD education
provide opportunity for systematic exposure to international PhD education
increase the attractiveness of the university through a double degree programs in both Master's and PhD levels
provide an opportunity for a business school students to get a more technical viewpoint on Software Engineering in partner universities
increase the internalization of the students and thereby make them more interesting for industry
increase and tighten the industry collaboration through international partners
offer industry highly educated graduates who are capable of developing the industry
provide help in developing PhD programs in Software Engineering together with international partners and co-supervision
At present Jordan has no PhD programs in Software Engineering and only one PhD program in Computer Science. The key results of the project for Jordan include
the establishment of the first PhD program in Software Engineering in Jordan
the development of the roadmap needed to establish the second PhD program there in five years
training of current and future professors in Software Engineering knowledge areas and related disciplines· establishment of contacts with software engineering professors and research laboratories
co-supervision of PhD students with professors from the partner universities
collaborative research with partner universities and co-authored research publications
organize industry panels to gain better understanding of the industry needs for software engineering PhD education
The project is also beneficial for EU since the proposed network based education approach can be extended with other universities with different expertise, and school system could be even further developed to be accessible to also universities not participating in the network but needing expertise in some specific areas. In general the collaborative model of doing research familiarizes the students to this way of working already during their studies, so this should make easier to continue the collaborative research approach also after graduation.
Peter the Great St. Petersburg Polytechnic University is presented by Department "Information Systems in Economics and Management" (ISEM) of the Higher School of Marketing and Business. Team of ISEM Department realizes one of the work packages - WP 2.7 "Business and Economic Viewpoints in Software Engineering". Leader of WP 2.7, Professor Igor Ilin is a member of Administrative and Financial Steering Committee (AFSC) and Doctoral Programs Board (DPB). During this school students will have knowledge and skills in Project Management, Business Process Management, Enterprise Architecture, Information technology service management (ITSM) Investment analysis of SE projects, Risk analysis and Risk management of SE projects, Business Intelligence for SE costing etc.
Project Partners: