International networking for modernization of tourism education and developing academic mobility TEMPUS INTOUR
International networking for modernization of tourism education and developing academic mobility TEMPUS INTOUR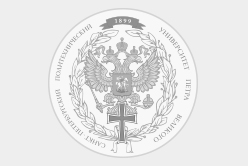 Start:
15.01.2009
End:
14.01.2012
Project Site:
http://www.intour.aspu.ru/
Project Coordinator:
Savonia University of Applied Sciences (Finland) // http://portal.savonia.fi/amk/en/
Project number:
144641-TEMPUS-1-2008-1-FITEMPUS-JPCR
Description:
Wider Objective of the project : Modernization of training in tourism and hospitality on basis of creation of university training network of tourist agencies in order to train competitive specialists taking into account the needs and requirements of tourist institutions and hotels of South Russia and Ukraine, and stimulating development of academic mobility and youth tourism on basis of Bologna process requirements and EU universities best practice.
Specific Objectives of the project:
Modification and agreeing of curricula for 2-stages training (Bachelor-Master) in the field of tourism and hospitality on basis of module principle and application of ECTS.
Elaboration of 2 special teaching modules in curricula for teaching of tourism and hospitality (6 new and updating of 10 training courses)
Organization of distance learning during one semester for student groups from partner universities using the video-conferencing.
Creation of a network of training tourist agencies for applying of practice-oriented training in the field of tourism and hospitality, development of youth tourism and academic mobility.
Organization of work practice for students of Russian and Ukrainian universities at tourist sites and EU countries universities
Organization of summer camps for EU students on the base of Russian and Ukrainian partner universities
Dissemination of projects experience at other universities with relative specialties within the framework of the "Association of Universities of the Caspian Region States" and the "Big Volga" Association.
Project Partners:
Dal'East-Ukrainian National University(Ukraine)