Development of the Model for Professional Recognition of Foreign Qualifications in Russia TEMPUS PRIMO_RF
Development of the Model for Professional Recognition of Foreign Qualifications in Russia TEMPUS PRIMO_RF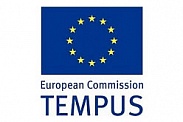 Start:
15.01.2009
End:
14.01.2012
Project Site:
https://sites.google.com/a/net-ustu.ru/primorf-en/
Project Coordinator:
University of Genoa (Italy, coordinator) // http://portal.savonia.fi/amk/en/
Project number:
145177-TEMPUS-1-2008-1-IT-TEMPUS-SMGR
Description:
Wider Objective of the project:
In the framework of the project the Professional Recognition Model and the System of Professional Recognition of Qualifications in the field of Construction will be developed. Development of the Model requires forming of the general algorythm of professional recognition, defining of structures providing the services and being legally empowered to carry out professional recognition, description of necessary documentation. Development of the System includes comparison of competences and qualifications, working out of the structure of tests and examinations.
In the course of the project Russian participants pass the trainings on professional recognition in Europe; on the basis of knowledge acquired Russian project members will develop the Model for Professional Recognition of Foreign Qualifications and specification it as applied to the qualifications of the building and construction sector.
Main stages of the project:
Stage I: Training on professional recognition for Russian participants abroad (theory, methodology)
Stage II: Analysis of the situation in Russia for the implementation of Professional Recognition model (analysis of legislation, variants and opportunities for professional recognition in Russia)
Stage III: Development of Professional Recognition Model and methodology for competence evaluation in the building and construction sector.
Stage IV: Implementation of the Model: information seminars on the implementation in Saint-Petersburg, Yekaterinburg, Vladivostok, dissemination of information on the Professional Recognition.
Project Partners: