Professional Development Program «Educational Standards Implementation and Academic Work Planning with the Aid of MMIS Lab Information Systems»
Professional Development Program «Educational Standards Implementation and Academic Work Planning with the Aid of MMIS Lab Information Systems»
Conference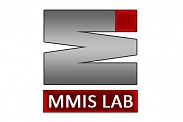 Start:
26 January 2016
Other information:
Registration of Participants. 9.00am. Russia, Saint-Petersburg, Politekhnicheskaya metro station, Federal State Autonomous Educational Institution of Higher Education 'Peter the Great St.Petersburg Polytechnic University', Obruchevykh str., 1, 9th Academic Building
Name of the Professional Development Program:
«Professional Development Program «Educational Standards Implementation and Academic Work Planning with the Aid of MMIS Lab Information Systems»
Seminar Facilitators:
Mikhailov K.A.– PhD (Physical and Mathematical Sciences), Associate Professor at MMIS Lab (Shakhty, a town of Russia), a developer of higher education curriculum outlines for Russian educational institutions;
Yamov V.V.– Research Fellow, a software developer at MMIS Lab (Shakhty, a town of Russia), the developer of the AC «Нагрузка ВУЗа»/ 'University Workload' AS.
Seminar Topics:
Regulatory and methodological issues and issues related to the state accreditation of academic programs;;
Regulatory compliance and curriculum content design at all the levels of higher education employing the modular principle («Blue Star» training workshop);
Getting acquainted with the basic functions of the prototype АС «Учебные планы»/'Curricula' AS (practical training);
Acquiring automated data and collecting information on the implementation of the academic programs submitted for the state accreditation of educational activities (The order of the Ministry of Education and Science of the Russian Federation from July 6, 2015, № 667, "On Approval of Data Formats Regarding the Academic Programs Submitted for the State Accreditation of Educational Activities»).
Specific aspects, regulatory compliance and development of individual learning plans for modular education;
Determining the faculty teaching load on the basis of curricula;
Planning departmental activities and individual faculty activities;
Survey of MMIS Lab solutions in the field of automated control in educational activities.
Contact Information:
Practical Arrangements:
Fetisova Lidia Viktorovna