In THE World University Rankings by Subject SPbPU Made an Impressive Progress
On November 19, 2019, the results of the British edition of the Times Higher Education (THE) ranking by subject were published. SPbPU rose from the 300 to 400 range to the group of 201-250 in "Physical Sciences". Other subject areas of ranking included "Life Sciences", "Medical and Health Sciences" and "Psychology".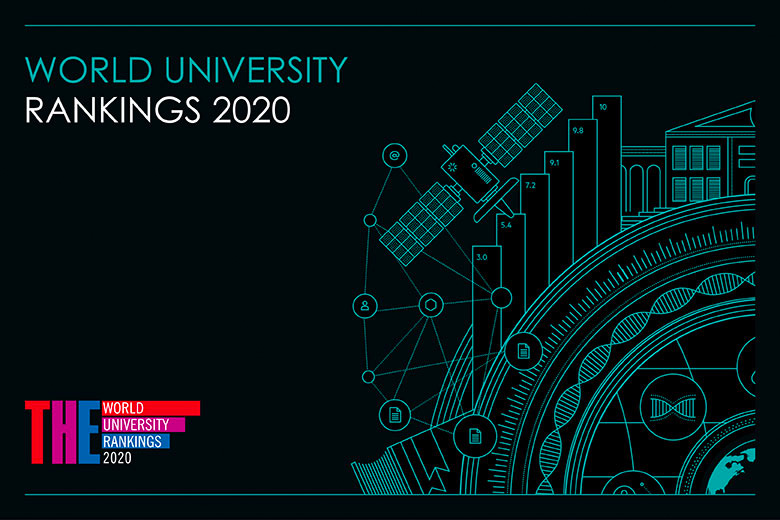 The results of subject rankings were announced in the framework of the 29th seminar-conference of the 5-100 Project, which took place on November 19-20 at the site of Plekhanov REU in Moscow. During the conference, experts discussed the development of the program, along with the promotion of national universities in world rankings. One of the most essential participants, the editor-in-chief of the Times Higher Education Philip BEITI, noted that among the published subject rankings, the Russian higher school got the greatest representation in the ranking of "Physical Sciences," its traditionally strong field. "33 Russian universities are represented in the 'Physical Sciences' subject ranking, 18 of them are participants in the 5-100 Project," the press release says. Moreover, compared with the previous year, most universities showed positive dynamics or remained within the occupied ranking range.
Of the 1,054 universities in this prestigious list, Polytechnic University got to the 201-250 range among world universities and ranks 6th among Russian universities. According to the university's CEOs, getting into this ranking indicates the level of work in a particular area. "Physics is our priority fundamental area, actively supported by both the university and the 5-100 Project," commented Maria VRUBLEVSKAYA, Head of the SPbPU Department of Strategic Planning and Development Programs. "In recent years, academic mobility and the interaction of our research groups with the global academic community and partners from various countries have increased. We began to take active part in international conferences, and the scientific articles of our scientists have a significant weight in the publication activity of the entire university. Polytechnic University has increased its presence in Asian countries, primarily due to the Representative Office in Shanghai. "
When compiling THE subject rankings, the same 13 performance indicators are used as in the global institutional ranking, which are grouped in five areas: teaching (learning environment); research (volume, income and reputation); citation (impact of research); international interaction (staff, students and research); income from production activities (knowledge transfer). However, these indicators have different weights in order to take into account the specifics of particular scientific fields. According to Maria VRUBLEVSKAYA, the improvement of the position of SPbPU in the THE physical subject rating is mainly due to the growth of FWCI (Field-Weighted Citation Impact) index for this subject area.
Let us remind that earlier the compilers of the THE ranking assessed the work of SPbPU in such areas as "Computer Science" and "Engineering Science and Technology". In both rankings our university has shown significant positive dynamics.
Prepared by the SPbPU Media Center
Print version