SPbPU is a Participant of Baltic Smart City Areas for the 21st Century Project
In November 2017 there was held an opening seminar of Baltic Smart City Areas for the 21st Century project (AREA21) under the Interreg Baltic Sea Region program in Hamburg. The team of the Graduate School of Industrial Management and Economics of SPbPU, which has won in the competition among projects under the Interreg Baltic Sea Region program, took part in this event. The scientific team of the Polytechnic University that participates in the project is headed by prof. Valery LEVENTSOV, director of the Graduate School of Industrial Management and Economics. To implement new approaches and tools there are also attracted Institute of Computer Science and Technology, Institute of Energy and Transport Systems and other departments of SPbPU.
The lead partner of the project is HafenCity University Hamburg. AREA21 brings together more than 30 major and associated partners - universities, municipal and regional organizations, industrial and technological companies from Germany, Finland, Sweden, Estonia, Russia, Denmark and Poland.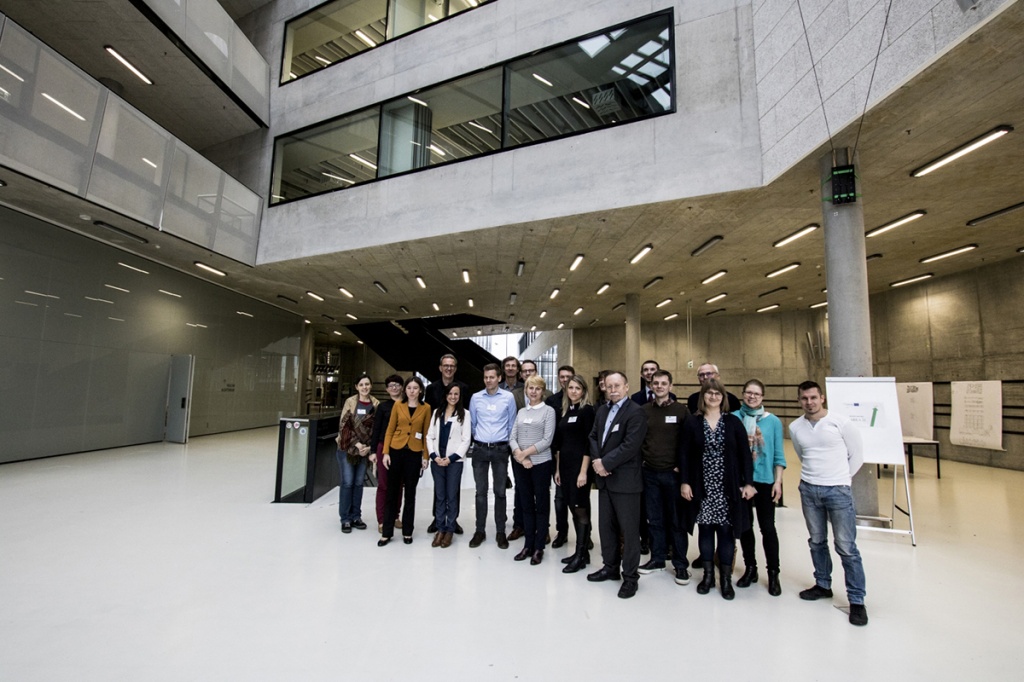 In the opening seminar on behalf of SPbPU there took part Graduate School of Industrial Management and Economics Prof. Yuriy R. NURULIN and Graduate School of Industrial Management and Economics Assoc. Prof. V. I. SKVORTSOVA. The key topic of the seminar and the whole project was the problem of the lack of involvement of local authorities and house owners in matters of strategic management of energy resources in the housing and utilities infrastructure.
Nowadays European Union is implementing Europe 2020 strategy, which is the EU's agenda for growth and jobs for the current decade. It is a strategy for smart, sustainable and inclusive growth. According to it, EU countries should come over to resource-efficient, low-carbon and resilient to climate change Economics. The strategy of economic and social development of Saint Petersburg is also based on the values of sustainable development (before 2030). The main energy saving potential is focused mainly on the housing sector, so urban areas and municipalities play a key role in achieving energy efficiency.
Local authorities constantly face problems caused by the growth of energy consumption resulting from urban encroachment. Aging of buildings and departmental dissociation also turn up the pressure. Under AREA21 project the participants made suggestions and offered ideas how to cope with these problems, and many of them also noticed a need in innovative solutions.
Baltic Smart City Areas for the 21st Century project is designed for 3 years. Its main activities are aimed at developing and testing new forms of interaction between local and regional authorities, energy suppliers, owners and users of public property. The partners of the project should choose a specific urban district of their cities, which would be act as a testing ground for the proposed business and technical solutions for energy efficiency. In St. Petersburg it is Kalininsky District. It is assumed that the main activities of the project will be implemented in the territory of Polytechnic University, where residential, administrative and industrial buildings are situated.
There also will be implemented a pilot project of opened Internet portal which will be aimed at attraction of citizens to plan and manage energy efficiency. In this way the users will get access to information about the energy which was stored by some building or apartment. They will be able to compare their data with the best practices and targets, and estimate their own energy consumption objectively. It also may be an incentive for energy savings. The accumulated statistics will also be the basis for decision-making in energy efficiency within the home municipality or district.
Print version