Polytechnic University ranks in the "diamond" league of Russian universities in the global ranking RUR for the third year in a row
Polytechnic University ranks in the "diamond" league of Russian universities in the global ranking RUR for the third year in a row
Peter the Great St. Petersburg Polytechnic University has once more improved its position in international university ranking RUR 2020 and ranks 435th among 829 universities in the world and 11th among 82 Russian participants.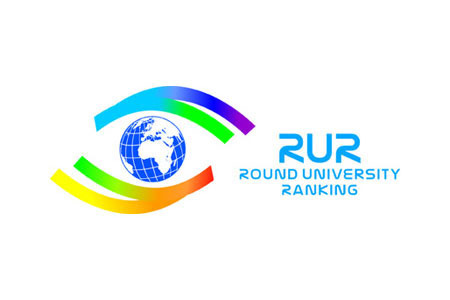 The RUR rating evaluates university performance by four criteria: quality of teaching, quality of research, level of internationalization, and financial stability. "In 2020, Polytechnic University demonstrated the positive dynamics in all indicators of the regional ranking within the frames of the research quality criterion: compared to 2019, the position in the number of publications attributed to research and teaching staff got improved, from 10th to 8th place, the value of publications citation normalized by thematic categories improved from 4th to 2nd place, the share of joint publications raised from 14th to 12th place, and the reputation among the world academic community got fixed in the top 10," commented the head of the SPbPU Department of Strategic Planning and Development Programs Maria VRUBLEVSKAYA.
Besides this, both in global and regional rankings, Polytechnic University rose in terms of financial stability, gaining extra points in terms of institutional income per student and faculty, as well as the level of funding for scientific activities attributable to prestigious publications.
In terms of internationalization, the university was ranked 8th at the regional level and 290th in the world and rose by one point in terms of reputation in the regions of Asia, Europe, Oceania, North and South America.
Finally, 40% of the weight in assessing the four areas of university's activity falls on the quality of teaching criterion. Here, compared to 2019, Polytechnic University was ranked higher by indicators illustrating the high level of teaching at the third stage of higher education (postgraduate school), as well as a high percentage of the number of postgraduate students in the total number of students. That, according to the RUR methodology, indicates a sufficient number of teaching staff and researchers capable of training postgraduate students, as well as the necessary amount of equipment and resources.
More detailed information on the assessment system of St. Petersburg Polytechnic University in 2020 can be found in the official RUR profile .
For reference:
Round University Ranking (RUR) is the international ranking of world leading universities published by the Ranking Agency (Moscow, Russia). It compared 1,100 leading universities from 85 countries over 10 years (2010–2020) by 20 indicators distributed in four areas: quality of teaching, quality of research, level of internationalization, and financial stability. Such an extensive coverage, both geographically and time-wide, makes RUR a tool for choosing universities for study and work, as well as comparing universities on a global scale. The Round University Ranking (RUR) is based on data provided by Clarivate Analytics (previously Thomson Reuters IP & Science business).
Print version