Polytechnic University is in the top 50 universities in the QS regional ranking
Polytechnic University is in the top 50 universities in the QS regional ranking
Polytechnic University ranked 46th among the QS Emerging Europe & Central Asia (EECA) University Rankings 2022 in the prestigious British QS University Rankings, placing it in the top 11% of the best higher education institutions in the region.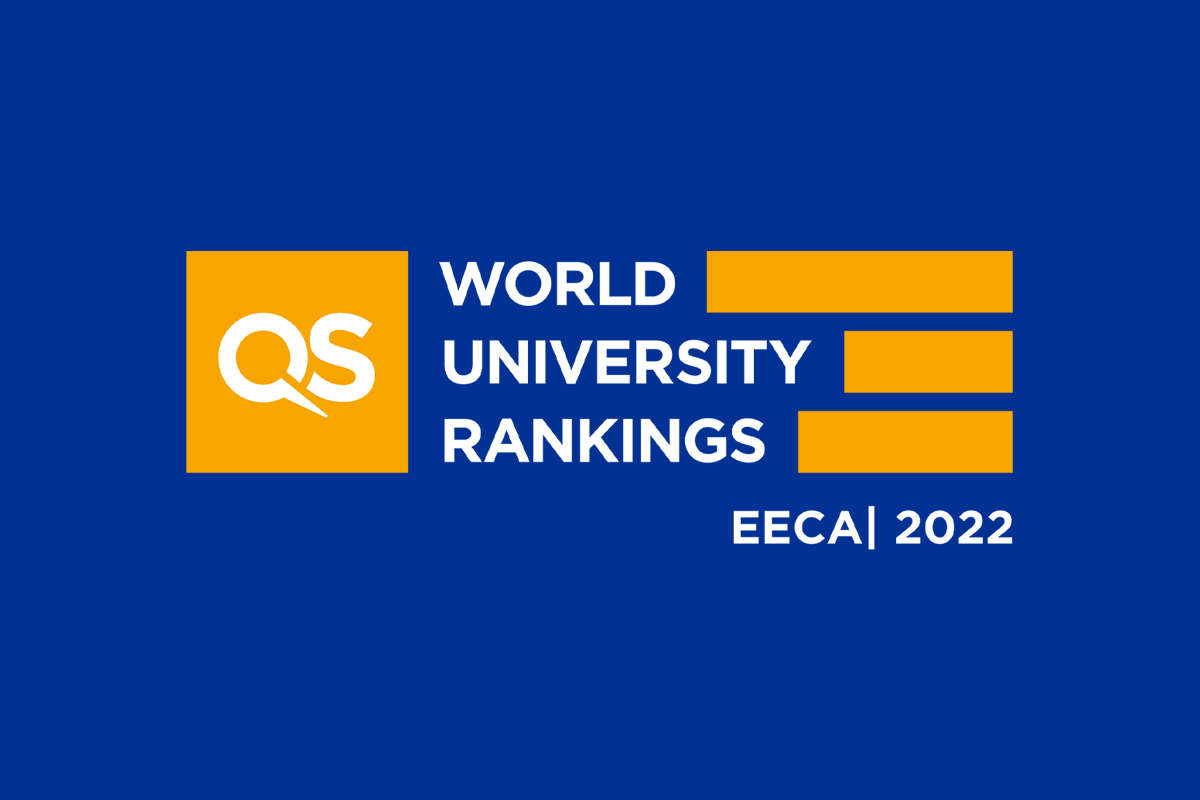 The authors of the ranking noted that our university securely shows high results in such indicators as the ratio of students to professors and openness to international cooperation in research. Rector Andrei RUDSKOI emphasized that this assessment was expected since for many years Polytechnic University has been pursuing a policy of recruiting the strongest faculty, encouraging their ambition for cooperation at the international level, and conducting joint research with scientists from the world's top technical schools.
Separately, the fact that our university traditionally attracts a large number of international students was noted. SPbPU took 13th place according to this indicator among 450 universities represented in the rating. The implementation of such a policy by Polytechnic University allows the students not only to borrow the foreign experience of their colleagues but also to improve their foreign language skills and gain experience in interacting with representatives of other cultures, which is extremely important for their future work in the international environment. Several international programs are being implemented to achieve this goal, including summer and winter schools for students and scholars from around the world, academic mobility (including the opportunity to study with a full scholarship), international study programs in English and dual-degree programs, cooperation with research organizations and industrial companies.
In addition, Polytechnic University has improved its position in terms of academic reputation and online influence. Public policy is becoming one of the priorities of our university. We strive not only to conduct breakthrough research, create cutting-edge developments, and implement new approaches in teaching, but also to tell our story interestingly and understandably. It is also important for us to share our best practices with other universities. I think this has allowed us to increase our reputational visibility. We plan to continue working in this direction, increasing the dynamics of Polytechnic University's involvement in the global agenda, said Maria VRUBLEVSKAYA, Head of Strategic Planning and Development Programs at SPbPU.
For reference
QS Rankings are annual rankings of the world's best universities, compiled by the authoritative British educational company Quacquarelli Symonds. To give the most objective assessment, QS EECA University Rankings 2022 considers many factors, including academic reputation (30%), the ratio of teachers to students (10%), the effectiveness of new technologies (5%), the number of faculty with advanced degrees (5%), the number of citations (5%), the share of international students (2.5%) and much more.
Prepared by the Office of Strategic Planning and Development Programs
Print version