SPbPU`s Participation at the 21th International Invention Fair resulted in Silver Medal and Special Taiwan Invention Association Prize
SPbPU`s Participation at the 21th International Invention Fair resulted in Silver Medal and Special Taiwan Invention Association Prize
St. Petersburg Polytechnic University took part at the 21th International Invention Fair, a leading exhibition event in the field of innovation in the Asian-Pacific region.
The large-scaled exhibition was held from 26th November to the 29th November 2015 at the COEX Korea Exhibition Center in Seoul, Korea. The event was organized by Korea Invention Promotion Association (KIPA). The main goals of the exhibition were to introduce the recent innovative developments, to transfer national advanced technologies and to provide successful commercialization of intellectual property items in the world market.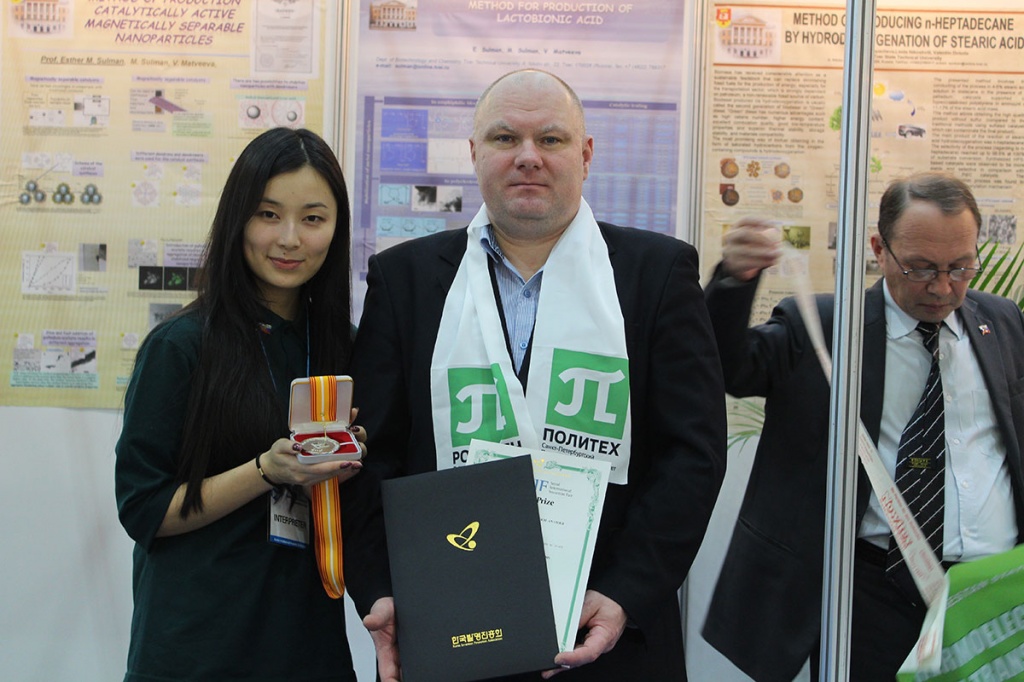 St. Petersburg Polytechnic University presented the project "Individual Acetabular Systems". It allows producing polymeric models of pelvic bones to restore the bone deformation of diverse complexity. This project was highly appreciated by the judges of the contest. As a result, the inventors P.N. Vopilovskii and A.A. Popovich were awarded silver medals and a special TIA (Taiwan Invention Association) prize for the "Innovation that Allows Improving Family Life Quality".
In Seoul, an exhibit item from SPbPU was presented by the Director of Exhibition Activities Department A.V. Timchenko. "A number of participants made the competition tense. The fact that inventors of our project were awarded the silver medal and a special prize shows a high level of Polytechnic University investigations", commented A.V. Timchenko.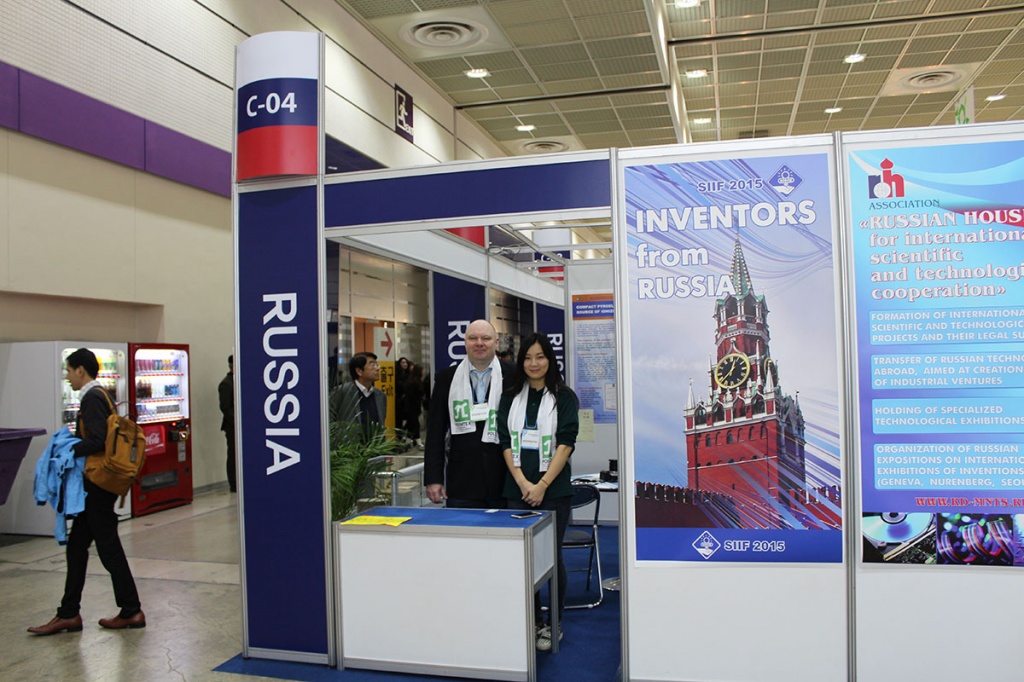 Besides SPbPU such universities as Nizhny Novgorod State Technical University, the National University of Science and Technology "MISiS" (Moscow), and Stavropol Regional Fund for Innovation Development took part at the 21th International Invention Fair. The Association "Russian House for International Scientific and Technological Cooperation" with the support of the Ministry of Education and Science of the Russian Federation headed the Russian delegation. Russia presented 45 exhibits.
525 inventors from 33 countries all over the world took part at the exhibition. Within the framework of an exhibition business program, seminars, roundtable conferences and business meetings were organized to provide some practical assistance to inventors in order to promote their innovations to technological markets.
SPbPU Media Сenter
Print version