Smolny awarded students of Polytechnic University from Turkmenistan
Students of Polytechnic University from Turkmenistan received certificates of gratitude and gifts from the Government of St. Petersburg. The awarding ceremony was held in Smolny, where the best students from Turkmenistan studying in the Northern Capital gathered together. All of them were successful in a variety of volunteer projects, scientific conferences, competitions and forums.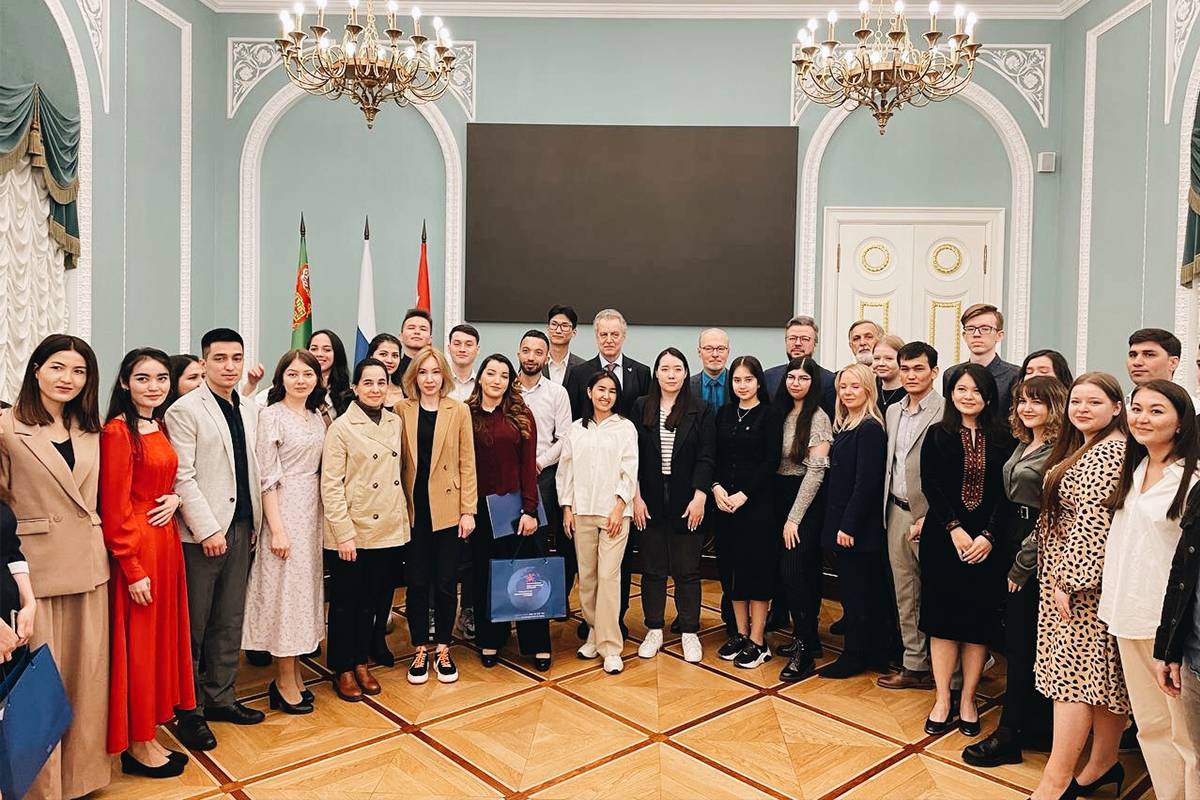 Gratitude and souvenirs were presented to the Turkmen students by Evgeny Grigoriev, chairman of St. Petersburg Committee for External Relations. Deputy Representative of the Russian Foreign Ministry in St. Petersburg Igor Demyanenko and Director of the Foundation for Support of Scientific, Scientific-Technical and Innovative Activities Yuri Snisarenko welcomed the participants of the ceremony.
Polytechnic students Myakhri Khommadova, Elina Aydogdyeva, Anna Kamuz, and Govshut Perniyazov received awards. All of them study at different programs: Myakhri studies the organization and management of high-tech industries in master's degree program, and Elina studies linguistics, under the bachelor's degree program; Anna is engaged in jurisprudence, Govshut — in foreign regional studies. The guys are united by their excellent studies and active participation in the social life of the university. For example, Govshut Perniyazov is head of the Turkmen community of Polytechnic University and has organized more than ten events at the university, which were attended by over 1000 foreign students from different countries.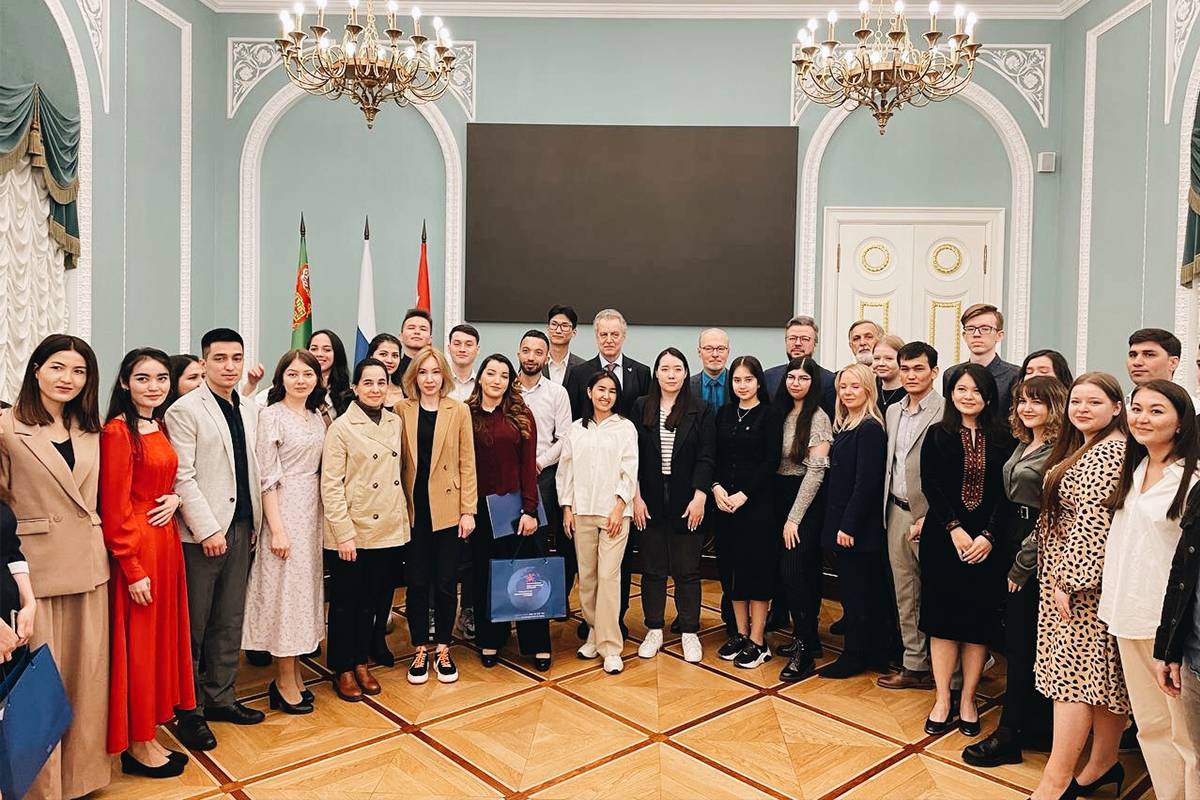 At the award ceremony it was said that Turkmen students organize business and scientific events, take an active civic position and pay special attention to gaining knowledge as part of their academic activities. Young people from Turkmenistan living in St. Petersburg do not forget their national traditions and regularly participate in cultural events.
More than 500 students from Turkmenistan study at Polytechnic University. Thanks to the work of the Turkmen community together with the administration of St. Petersburg Polytechnic University, we have a clear system of interaction with Turkmen students. They receive all the important information, give us feedback and have the opportunity to inform us about the difficulties that arise. Significant support is also provided by SPbPU student organizations aimed at interacting with foreign students: Tutor Forces and PolyUnion international student club, said Pavel Nedelko, SPbPU assistant vice-rector for international affairs.
Prepared by the SPbPU International Office
Print version