The BIOCAD Company Gives Way to Students' Ideas
To put theoretical knowledge into practice and also to gain experience of working in a large and reputable company even before receiving diplomas, such an opportunity was given to the master's students of SPbPU's Institute of Industrial Economics and Management, who became partic-ipants of a joint educational project with the largest biotechnology company of BIOCAD.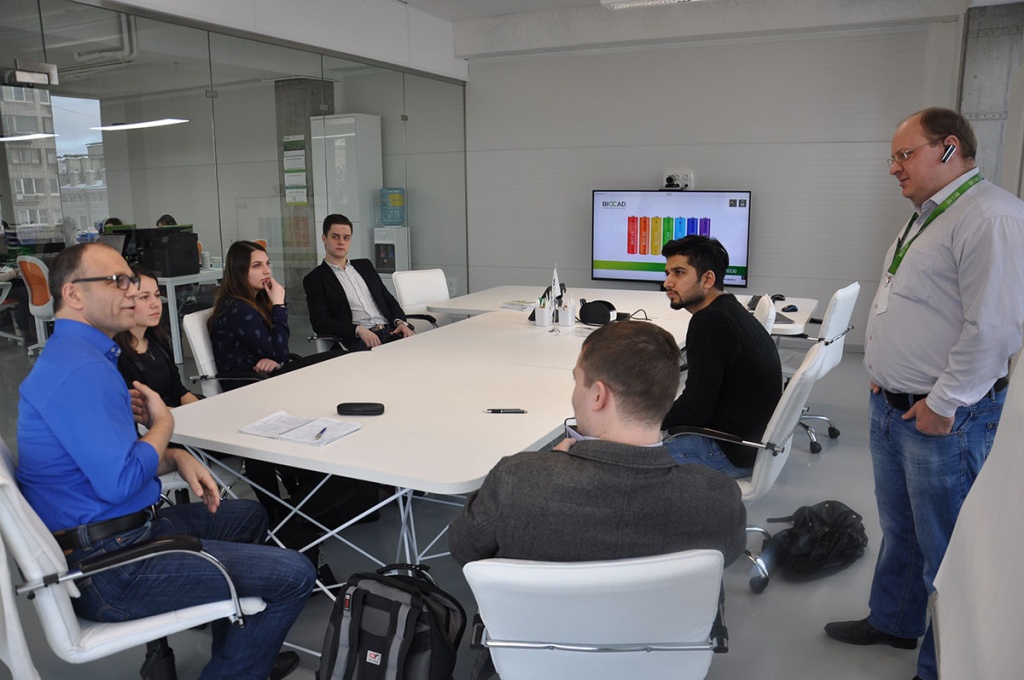 Due to the practice-oriented approach, which is being actively introduced into the Polytech's ed-ucational process, students have high-level professional competencies after graduation, which allows them to be competitive and in great demand for employers. "We understand that new ide-as, up-to-date knowledge, and also the opportunity to find new gifted employees are possible only through the interaction with universities. Hopefully, our company will be able to elevate the minds of students and to give them deeper understanding of what we do and how the business is organized," – comments Vice-President of HR, PR, and corporate marketing of the BIOCAD Company Aleksandra Glazkova.
The cooperation agreement between Peter the Great St. Petersburg Polytechnic University and the BIOCAD Company was made last April. The partnership of SPbPU and one of the leading Russian biotechnology companies includes organization of joint expositions, events, advanced training courses for the company employees, and lectures for students.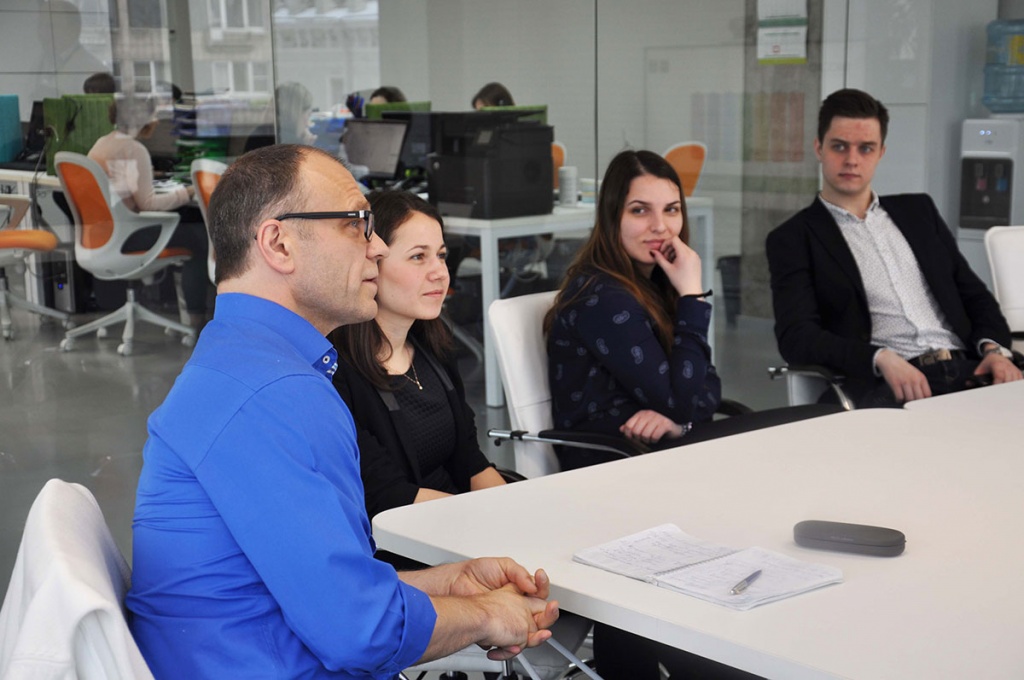 Another event within the framework of this cooperation is a project organized by "Polytech Strascheg" Russian-German Center for Innovation and Entrepreneurship with the support of the Entrepreneurship Department of the Institute of Industrial Economics and Management, SPbPU. On the 24th of February professors and students of the Institute of Industrial Economics and Management had a round-table meeting with employees of the BIOCAD Company. At the meet-ing, the company cases were presented, organizational problems were discussed, and also the directions were set for further joint work. After the meeting, students of the English language "International business development" master's program divided into five groups according to the chosen fields of study, among which there are: innovative marketing, international branding, or-ganization of an efficient international supply chain, HR features, etc. In the next six months the students will design projects, which will allow introducing new ideas into the company's working process. Business cases, guest lectures in Polytech, and also sightseeing tours for students are planned within the framework of the project.
Director of "Polytech Strascheg" V.V. Scheglov thinks that this project is a good preparation and decision-making practice for students. "Now BIOCAD is actively developing international mar-kets. Therefore cooperation with this company enables finding new non-typical solutions in in-ternational marketing, international supply chains management, and also greatly promotes dis-tinguishing the most active and purposeful master's students. Six graduates from the Institute of Industrial Economics and Management are already working at the company and we are happy to continue our cooperation," – concluded Vladimir Vladimirovich.
Media Center, SPbPU
Print version