First Graduates of the 'Industrial Management' Educational Program
In the end of June 2017 graduates of the programs 'Industrial Management' (SPbPU) and 'Industrial engineering' (Wildau Technical University of Applied Sciences (TH Wildau)) attended a festive event at the academic Council hall of SPbPU which was dedicated to a graduation ceremony. In his greeting speech President of SPbPU, member of the Russian Academy of Sciences, Honored Worker of Science and Technology in Russia, Professor Mikhail P. Fedorov claimed that 3 years ago there had been successfully launched a Double Degree Bachelor's Program between SPbPU and TH Wildau.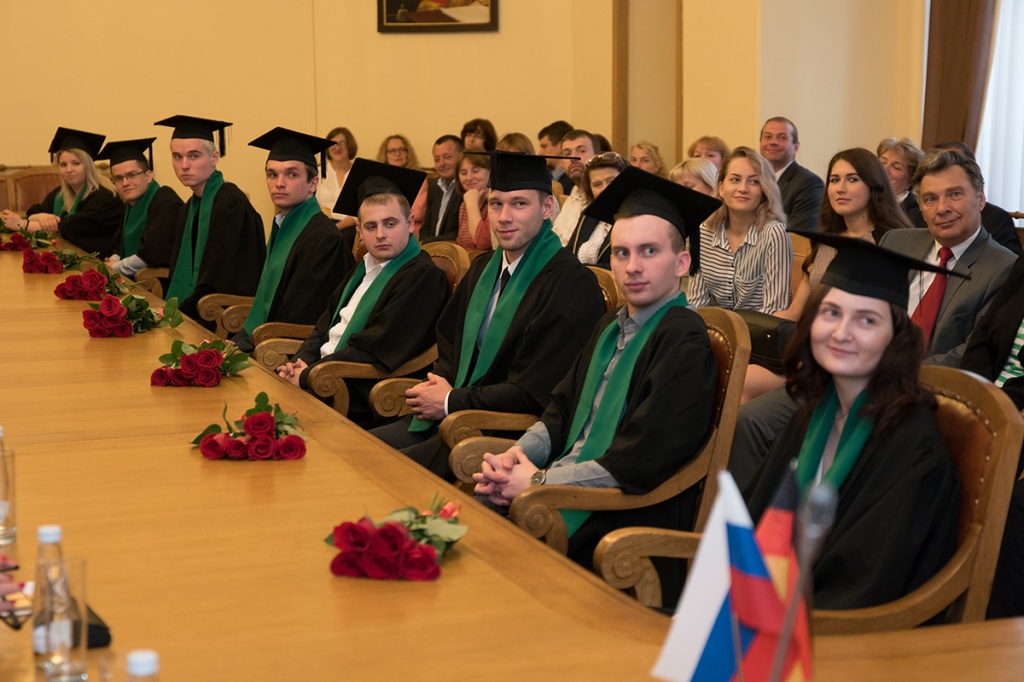 'Nowadays a Double Degree Diploma is one of the most up-to-date trends of the higher education system development, especially when we say about training of engineers. Two diplomas add to competitiveness of their owners on the labour market, and what is important it is really time-saving to get a second university degree ', – commented Mikhail P. Fedorov.
This International Educational Program is a complex combination of scientific, technical, economic, managerial and legal sciences. It is aimed to prepare specialists capable of solving technical and commercial problems related to industry.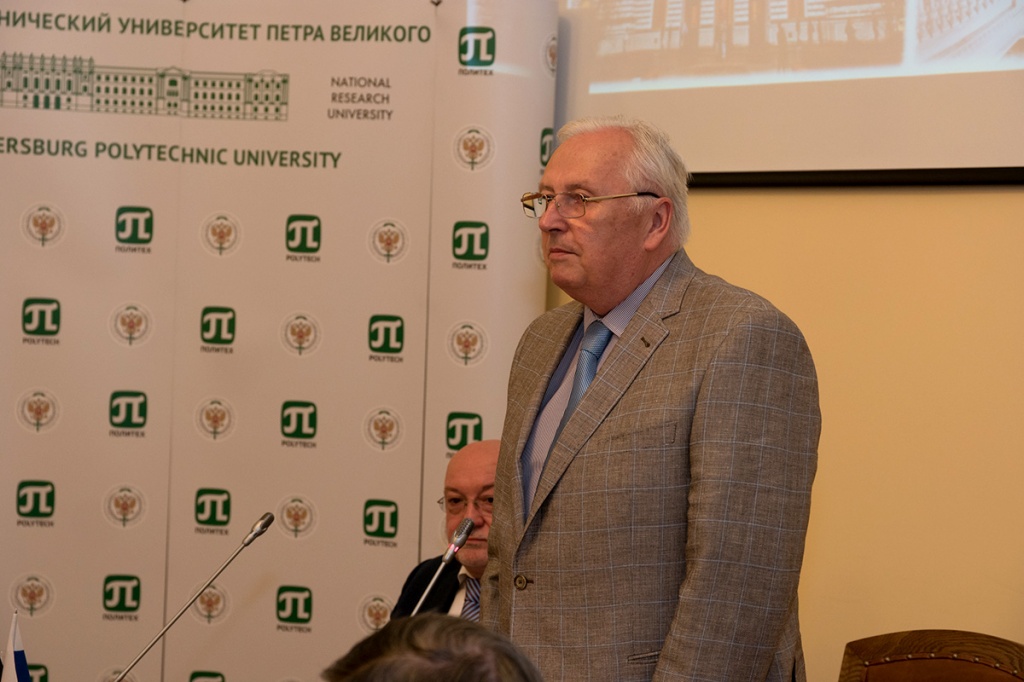 The participants of the program studied in Germany and undertook internships in various German companies. They got two state-recognized degrees: Bachelor of Engineering (TH Wildau) and Bachelor of Management (SPbPU), and also European Diploma Supplement and a Certificate confirming knowledge of the German language TestDaf.
A pleasant and important addition to the diploma for the graduates was an opportunity to have their Master's Degree in any university in the world. Moreover, Wildau Technical University of Applied Sciences acquainted the students with the prospective employers' requirements from Russian and German companies.
Joint International Educational program of SPbPU and TH Wildau is an ideal choice for capable and ambitious young people who are aspired both to succeed in their career and also make it at a high level; to become experts in Management, Technology and Production Economics.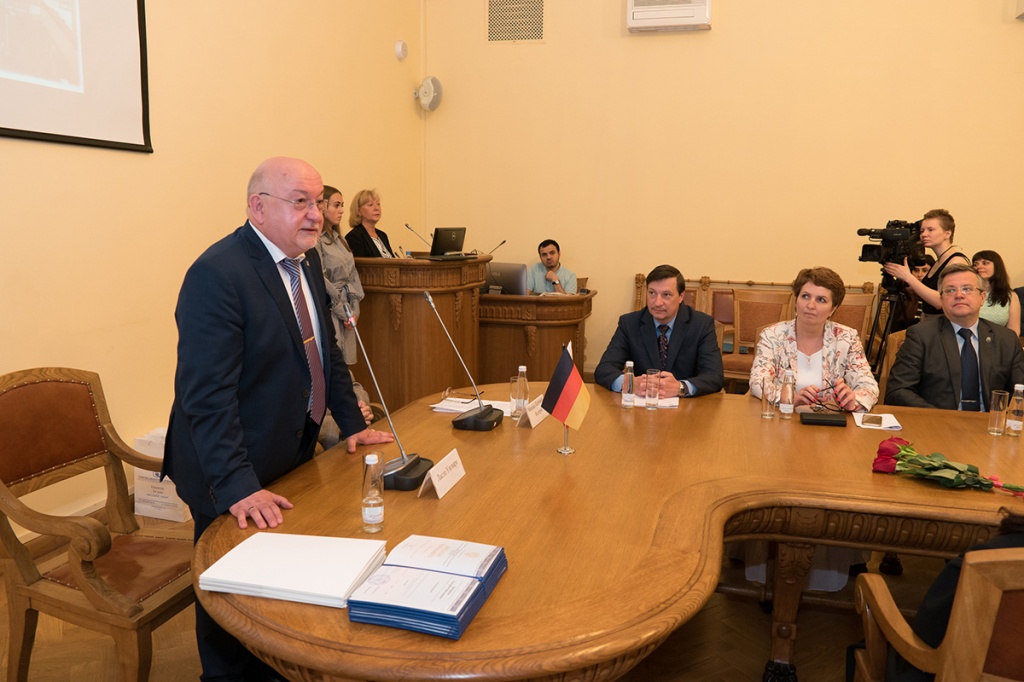 The result of everyday hard cooperative labour of all the program participants was the first graduation ceremony, which was held in a festive atmosphere where the Polytechnic University choir participated.
President of TH Wildau Pr. Dr. Laszlo Ungvari said farewell words to the audience. He said that the cooperation of the universities boosted not only educational sphere, but also development of mutual understanding and friendship between both countries. Academic traditions, a practice-based learning, active international policy and many other aspects which joined Polytech and TH Wildau together.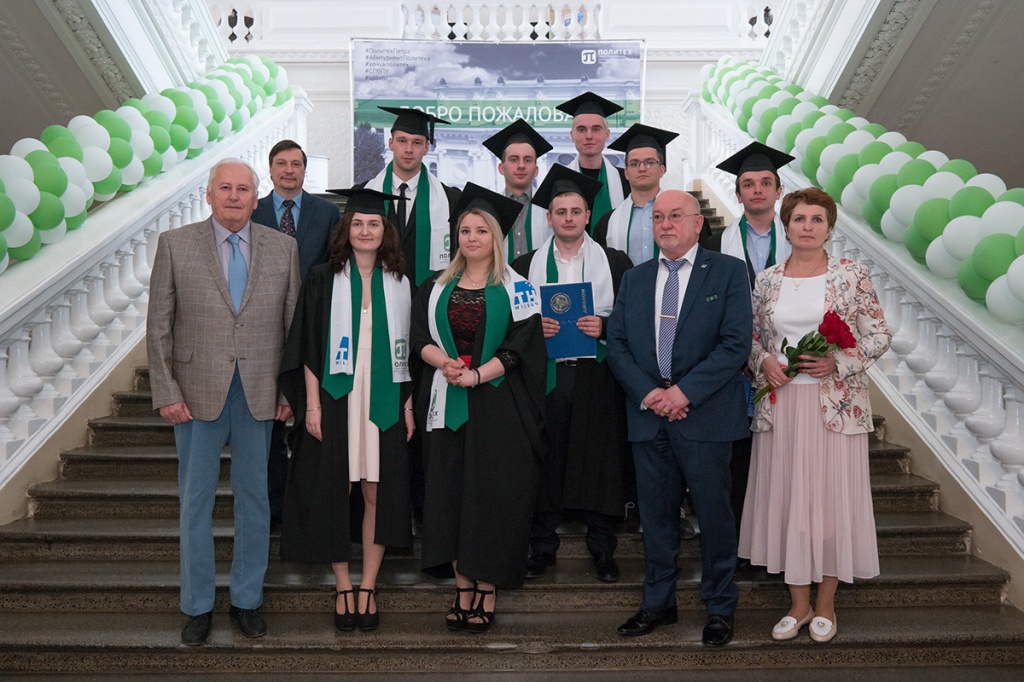 'Our universities have been successfully cooperating for almost 10 years, and we hope that this collaboration will continue its development', – added Laszlo Ungvari.
In response director of International Graduate School of Management O.V. Miroliubova congratulated the graduates and expressed gratitude to heads and professors of SPbPU and TH Wildau thanking for the program existence and development.
Print version