SPbPU Graduate School of Engineering Held a Seminar for Mobile Application Developers
Smartphone is an essential feature of a modern person: e-mail, social media, and Internet access have become a necessity rather than luxury. As of today, over 60% of all mobile devices use Android as their operating system. Thus, Android application development is one of the fastest-growing industries in the IT field. That said, it should come as no surprise that the seminar on Android application development held at the Graduate School of Engineering of the SPbPU Institute of Computer Science and Technology was attended by more than 80 people.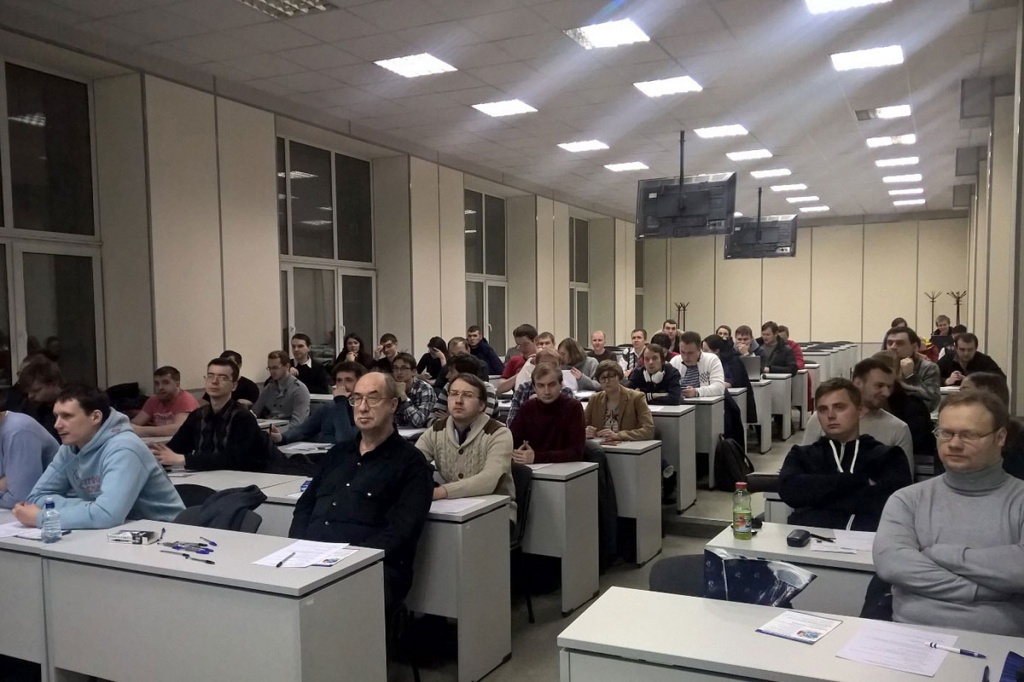 The seminar was dedicated to the problems of the development of software for mobile devices at large and Android devices in particular. According to the Director of the Graduate School of Engineering A.V. KUDAKOV, "the prospects of mobile application development are great. There are some peculiarities though, most of them associated with the vast variety of devices that an application should run on, and limited resources. We paid considerable attention to these problems at the open seminar."
The seminar was meant for programmers specializing in the development of mobile applications for tablets and smartphones as well as those who have experience in the development of applications using the Java technology.
Presiding over the seminar was D. G. Alpatov, teacher at the Graduate School of Engineering, author of several programs of additional professional education in the field of Android application development. "Programming can not be viewed in isolation from practice. Our goal is to develop practical skills for solving applied problems, that is why we did our best to intertwine theory and practice at the seminar," Daniil Gennadyevich explained.
The open seminar served as a prologue to a series of workshops that are due for implementation in the nearest future at the Graduate School of Engineering.
Media Center, SPbPU
Print version