Laboratory for Qualimetry and Modeling in Quality Management opened at Polytechnic University
Peter the Great St. Petersburg Polytechnic University held a grand opening of the Training Laboratory of Qualimetry and Modeling in Quality Management on the basis of the Graduate School of Service and Trade at IIME&T. It was opened by Elena Razinkina, Vice-Rector for Educational Activities, and Vladimir Schepinin, Director of IIME&T.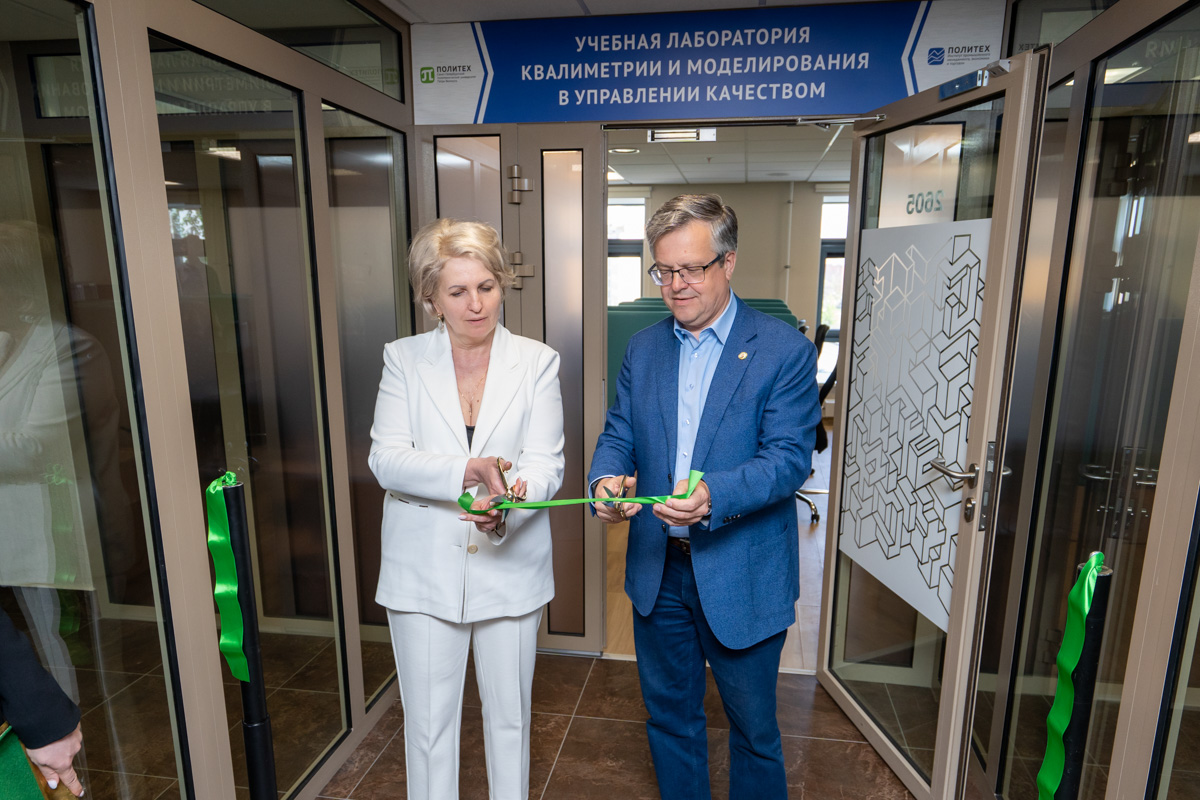 The laboratory is located in the modern scientific and educational complex of the Institute of Industrial Management, Economics and Trade in classrooms 2604 and 2605 and has high-tech installations and complexes for effective training and practical experience in quality management; among them are:
Instrumental audit in lean manufacturing laboratory complex designed to study and compare the energy efficiency of different consumers of electricity and insulation materials, to obtain practical skills in the television diagnosis of buildings and structures.
laboratory unit for modeling of metrological support systems, allowing the use of exerciser-simulators of laboratory stands. The exerciser-simulators are virtual analogues of real training stands and allow you to examine the stand as a whole, checking the correctness of the assembled circuits, display error messages on the set of circuits, the construction of dynamic characteristics.
The laboratory complex for modeling of lean production assurance processes allows designing effective models of business process management at enterprises with the use of lean production tools.
The digital complex for modeling of measuring instruments in qualimetry. The virtual laboratory allows students to get acquainted with measuring instruments, allows them to acquire skills in their use.
A laboratory unit for qualimetric control of geometric parameters of 2D objects.
For each unit and complex, laboratory works are developed, and today there are more than thirty of them. They allow to master bases of qualimetric measurements, to apply tools of economical production, to master bases of modeling of processes of quality management at an enterprise.
Print version