More than 50 foreign professors will give lectures at SPbPU
Despite the coronavirus pandemic, Polytechnic University is showing high numbers of foreign specialists. A total of 270 foreign professors and researchers worked at the university in 2020. In 2021, according to the results of the next Competitive Commission for the selection of foreign employees to fill teaching staff positions, more than 50 foreign scientific and pedagogical specialists will start working at the university. During the current and fall semesters of this year, leading foreign professors will work in all of the institutes of the Polytechnic University.
Traditionally, the Institute of Industrial Management, Economics and Trade actively attract foreign professors for international educational programs in English. Many professors from leading world universities have been working at the Institute for several years, such as Professor Dirk NITZSCHE from City, University of London (Hirsch index - HI - 10). This year the commission selected 15 new employees to teach innovative disciplines at the institute. Among them - a professor from Italy Gianluca FUSAI (HI-12) and professor from USA Richard GRIFFITHS (HI-10), who will conduct courses in the international educational program "Quantitative Finance" and also managing director of German company Spirit at PM GmbH Rüdiger GEIST, who will share with students experience of successful company management.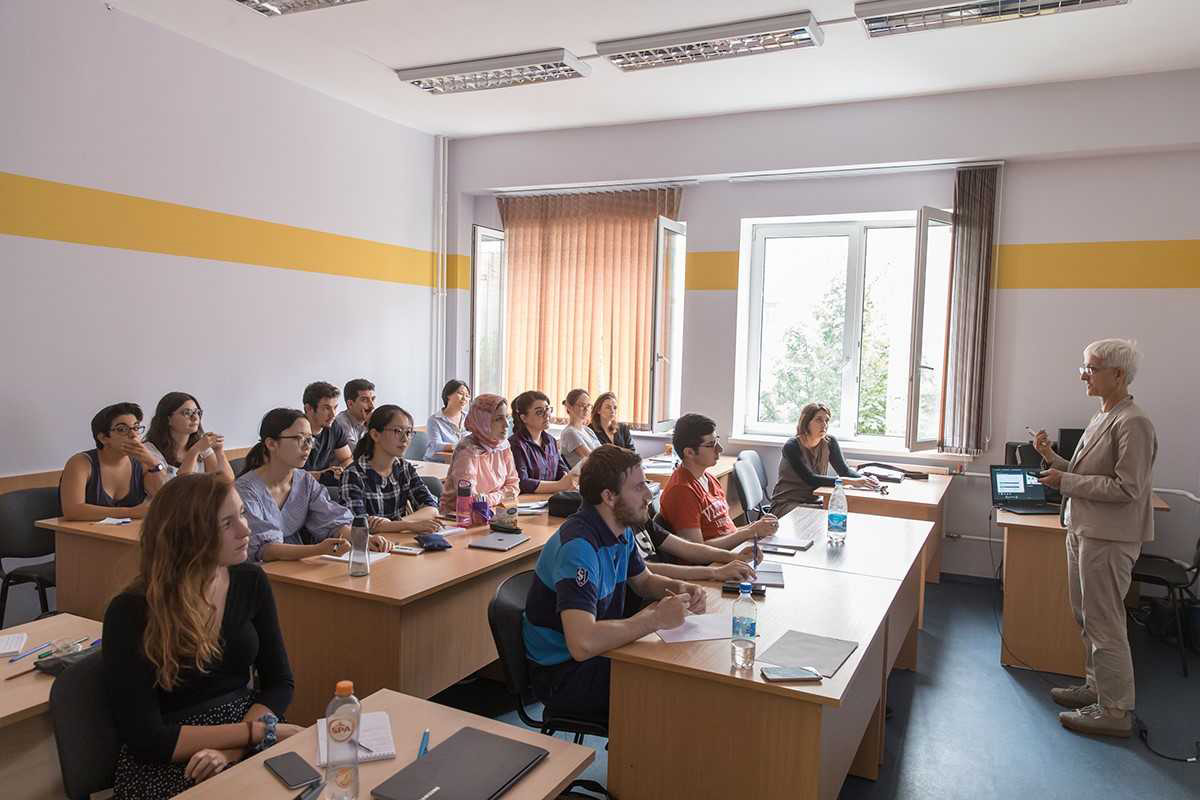 The Institute of Energy is also active in attracting leading foreign professors to its educational programs. This time 8 new scientific and pedagogical employees passed the competition committee. Among them is a professor from Italy Pietro ZUNINO (HI-20), who will lead the courses at the international educational program "Thermal Power Plants" and professor from Great Britain Simon MIDDLEBURGH (HI-20), who will lecture on "Economics of Nuclear Energy."
At the Institute of Applied Mathematics and Mechanics, Professor Cheng-Ruei LEE (HI-19) from Taiwan will lecture on statistical data processing in bioinformatics, Professor Nikos PINOTSIS (HI-17) from Greece will lecture on programming languages in bioinformatics, and others.
The Institute of Computer Science and Technology not only continues to work with its old partners, such as Sanowar KHAN (HI-8), a professor from Great Britain, but also selects new foreign collaborators by competition. This time five new professors passed the commission. Among them are professor Dimitri GALAYKO (HI-17) from Sorbonne University and professor from France Hazem VANUS (HI-14), who will give a course of lectures on programming bioinformatics applications on a supercomputer.
Professor Birgit GLASMACHER (HI-16) from Germany, Professor David HAYRAPETYAN (HI-10) from Armenia, and many others will start their work at the Institute of Physics, Nanotechnology and Telecommunications.
The Institute of Machinery, Materials, and Transport has invited professors from Germany, China, India, and Iran. The Institute of Biomedical Systems and Biotechnology actively cooperates with scientists from Armenia. Scientists from Germany, Italy, and Israel will work at the Institute for the Humanities. The Institute of Physical Education, Sport and Tourism invited specialists from France and Belarus. Foreign collaborators at Polytechnic University not only give interesting lectures, conduct research, publish joint articles, create textbooks, and develop courses for distance learning platforms, but also help students develop effective scientific communication skills with their colleagues and introduce them to foreign learning technologies.
Prepared by the SPbPU International Office
Print version