Polytechnic University launches an English-language training course: Introduction to Biomedical Engineering
The team of the Open Polytechnic University jointly with the NTI SPbPU Competence Center New Production Technologies launches a new online course on the Coursera platform on the basis of the SPbPU Institute of Advanced Manufacturing Technologies (IAMT); the course is dedicated to the introduction to biomedical engineering.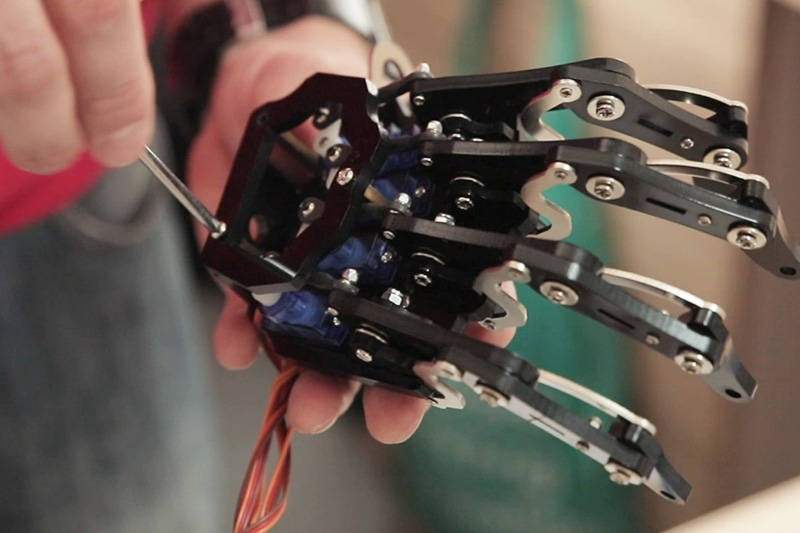 The course started on June 1 and is run in English. Its goal is the formation of a knowledge system about the basics of practical biomedical engineering, including the development of human-robot interfaces and systems, one of which is bionic prosthetics. When mastering the course, the learners will receive a practical basis for designing electronic systems for collecting electrophysiological signals, connecting and programming microcontrollers, organizing data transfer between the controller and a PC, processing the received signal and controlling a simple robot with the received signal in real time.
"Biomedical engineering is an exciting area that pioneers many medical advancements," said teacher of the online course Kirill ARISTOVICH, research fellow at University College London (UCL) and a permanent visiting teacher at the IAMT SPbPU "The majority of biomedical engineers work in pharmaceutical companies, research and development organizations that produce medical equipment and supplies, and companies that manufacture navigation, electro medical, and control devices."
The course will focus on the basic practical aspects of biomedical engineering. Without delving into each of the listed disciplines, it will provide for the necessary skills and tools for a quick start of the design, assembly and testing of advanced systems, such as artificial prostheses.
The Introduction to Biomedical Engineering course is quite unique: it combines four engineering disciplines into one practice-oriented topic. It teaches students practical skills and gives job advantages in biomedical engineering, robotics, embedded real-time systems, and sectors of human-machine interface.
First of all, the course will be of interest for university students of technical specialities, engineers and technical specialists, as well as to those from general public who are interested in modern research and development. Successful final certification will be confirmed by an appropriate official document. Those who graduate from the online course should be able to work at pharmaceutical companies, organizations engaged in research and development and producing medical equipment and supplies or navigation, electro medical and control devices.
Register now; make a contribution to your career!
Prepared by the SPbPU Center for Open Education
Print version