Professor of Cambridge University Will Conduct a Series of Seminars on Mechanics at Polytechnic University
On September 4, 2019, a series of seminars by Professor of Theoretical Geophysics Herbert E. HUPPERT at Polytechnic University on the applied problems of mechanics will begin. Altogether, six classes are scheduled. The scientist will touch upon the topics of convection, gravitational flows, climate change, flows in porous media, propagation of cracks in solids, etc. During the seminars, Professor Huppert will conduct a series of experiments and testing.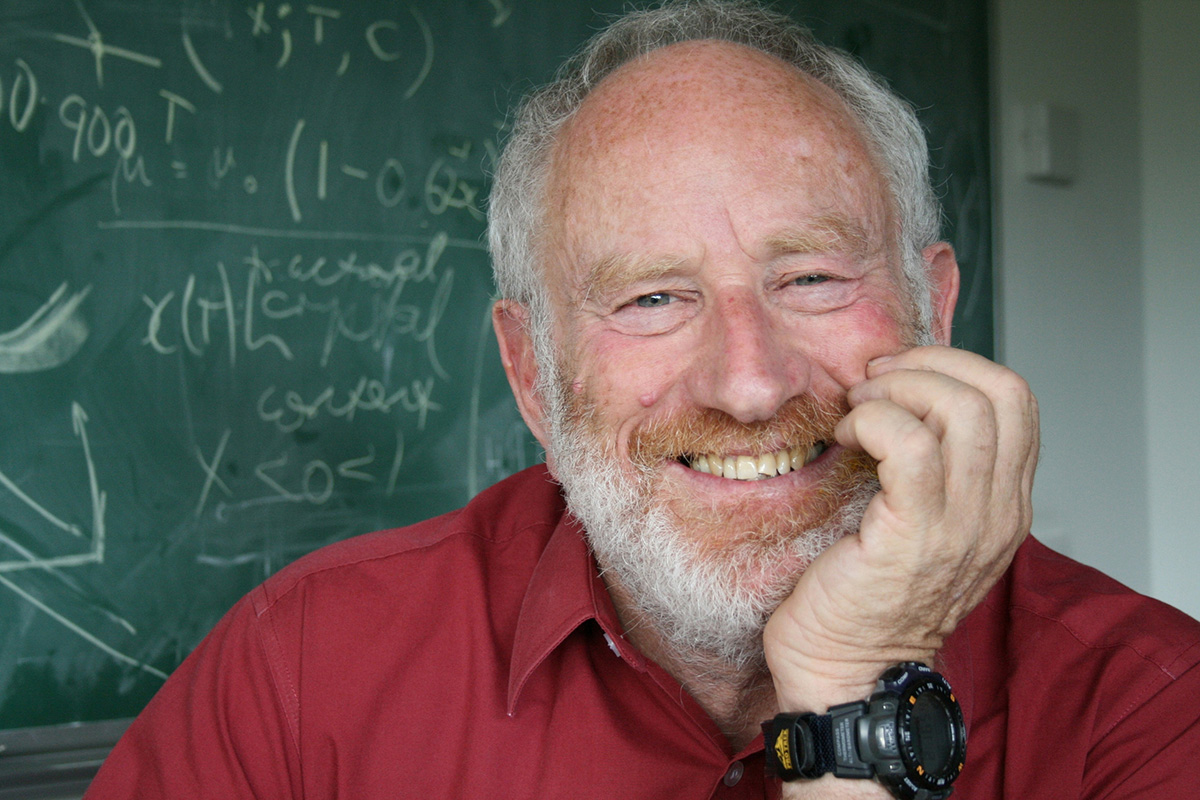 Herbert Huppert's seminars are recommended to attend for students and young scientists with basic knowledge in the field of hydrodynamics and continuum mechanics. Classes will be held in English. Upon completion of the seminar cycle, participants will receive a certificate of attendance.
The number of seats is limited! You need to register to participate in the seminars.
The seminars will be held in the SPbPU Research Building at the address: 29 Polytechnicheskaya Str, AF, on the following days:
September 4, 10:00 - 12:00, Big Conference Hall
September 5, 10:00 - 12:00, Lecture Room No. 1
September 6, 10:00 - 12:00, Big Conference Hall
September 9, 10:00 - 12:00, Big Conference Hall
September 10, 10:00 - 12:00, Big Conference Hall
September 11, 10:00 - 12:00, Lecture room No. 1
Information on possible changes in the schedule and topics of the seminars will be published on the website of the Gazpromneft – Polytech CEC and on our official Instagram account in English. Keep for updates!
BACKGROUND INFORMATION
Herbert HUPPERT is the Director of the Institute of Theoretical Geophysics and Professor Emeritus of Geophysics, Department of Applied Mathematics and Theoretical Physics, University of Cambridge. He is Professor at the University of Bristol (UK) and the University of New South Wales (Australia) and Member of the Royal Society, American Geophysical Union, and American Physical Society. He is the author of more than 215 works indexed by Scopus and WoS and devoted to issues of applied mathematics, fluid mechanics, geophysics, meteorology, oceanography, geology and the natural sciences in general. His Hirsch Index amounts to 59.
Print version