SPbPU will develop a range of strategic academic units
It is three years since Peter the Great St. Petersburg Polytechnic University got involved in the Russian Academic Excellence Project "5-100", which is targeted at increasing the competitiveness of Russian leading universities on the global market of education services and research programs. As the university competitiveness is inseparable from the changes in the world's and Russia's education, economy and geopolitics, the Project Board permanently supplements roadmaps of universities by optimizing the resource base of university-members.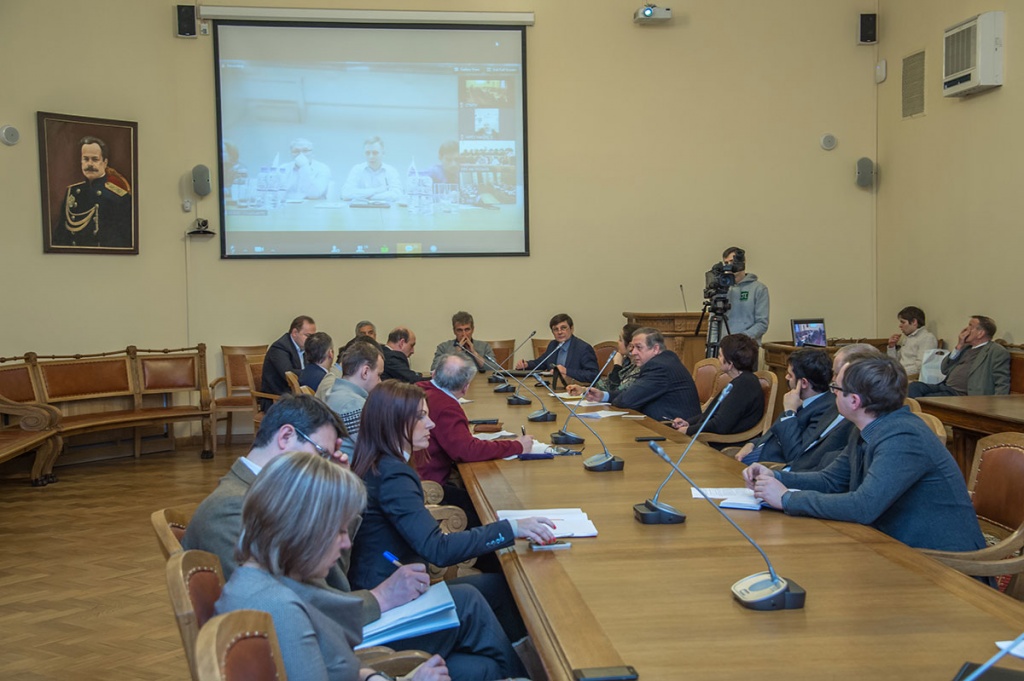 On 20 February, the Project members and the Board held the working session in the format of video conference where, at the request of the Deputy Minister of Education and Science A.B. Povalko, they discussed issues of developing strategic academic units in universities.
Last December the Deputy Minister of education and science of the RF A.B. Povalko presented a triple model of subsidy allocation for 2016-2020. According to this model, funding will comprise the following components: transformational component (aimed at the implementation of systemic transformational activities), supporting component (aimed at the support of strategic leadership units) and scientific breakthroughs (within the support of research groups working in partnership with world's leading teams).
The video conference was attended by 21 universities, with the Director of the Department for Strategy, Analysis and Forecasting of the RF Ministry of Education and Science G.V. Androuschak and the Director of the "5-100" Project Office M.V. Antonov elaborating on the development of strategic academic units.
The experts scheduled the plan to achieve the goals and set out the guidelines for organizing strategic academic units in universities. By 18 February each university-member is to present 5 strategic academic units created with the efforts of different university structures. For the assessment of this activity the speakers suggested using the rule of 3-C: compactness, concreteness and consistency (compatibility of all the elements in strategic academic units).The organizers expressed readiness to help colleagues from other universities via consultations on organizing strategic units.
During the video conference representatives of all the university-members were able to ask their questions. According to the Assistant Rector of SPbPU, Director of the "5-100" Program at the University A.I. Gordeev, "within the program our University has to set up special divisions - strategic academic units - that on completion of the Program might show breakeven performance". To date, SPbPU has been informed of three initiatives: from the Institute of Metallurgy, Mechanical Engineering and Transport, the Institute of Physics, Nanotechnology and Telecommunications, the Institute of Advanced Industrial Technologies.
SPbPU Media Center
Print version