SPbPU Holds a Conference on the Humanitarian Educational Environment in Technical Universities
The international scientific and methodological conference "Humanitarian Educational Environment in Technical Universities" was held at Peter the Great St. Petersburg Polytechnic University on May 11-13. It was organized by the Institute of Humanities celebrating its 25th anniversary.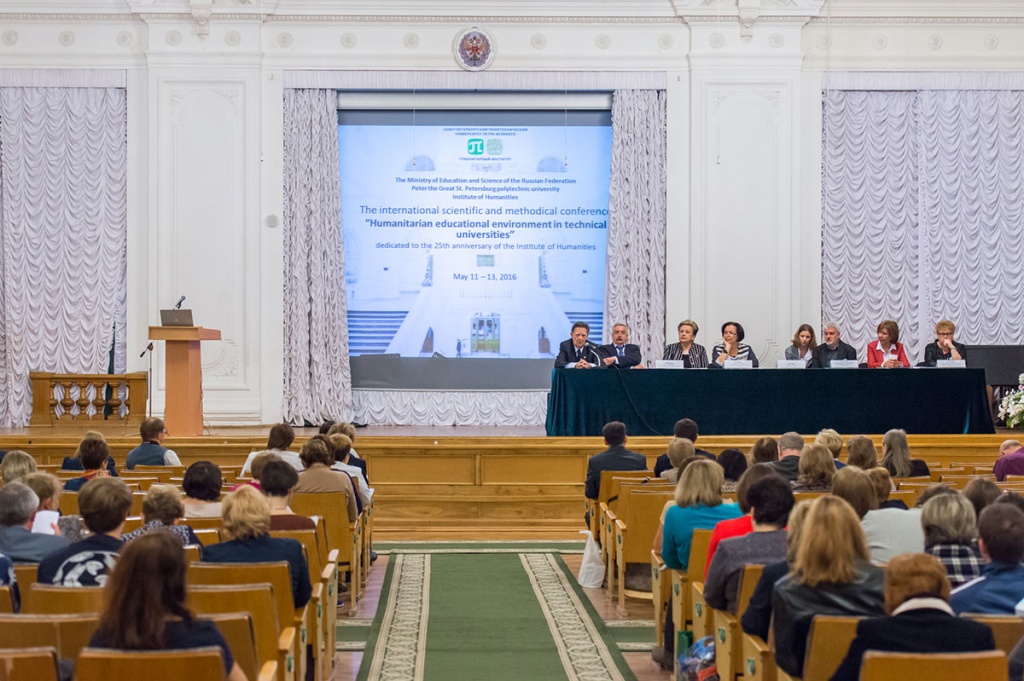 Headed by N. I. Almazova, the Institute of Humanities solves an increasing number of challenges posed by humanitarian education in technical universities.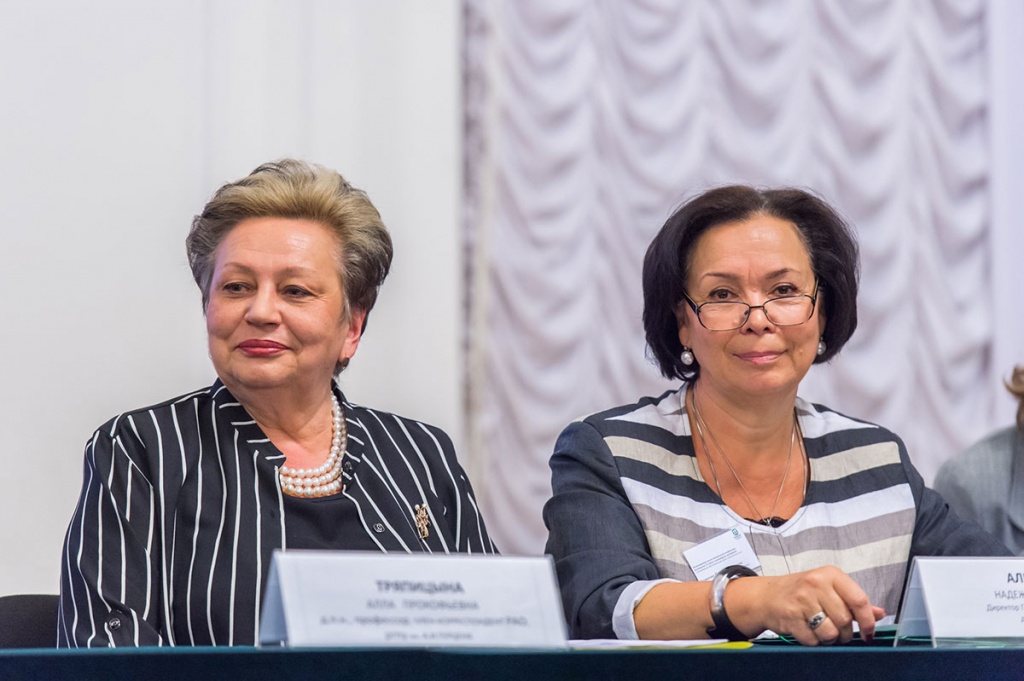 Doctor of Technical Sciences, professor, and academician of the Russian Academy of Sciences Y. S. Vasiljev, Senior Vice-Rector V. V. Glukhov, and the Director of the Institute of Humanities N. I. Almazova delivered welcome speeches at the ceremonial plenary session in the White Hall. Yuri Vasiliev has made a great contribution to the development of humanitarian education in our university. In his speech, he admitted that a humanitarian educational environment in the university would help train experts in humanities.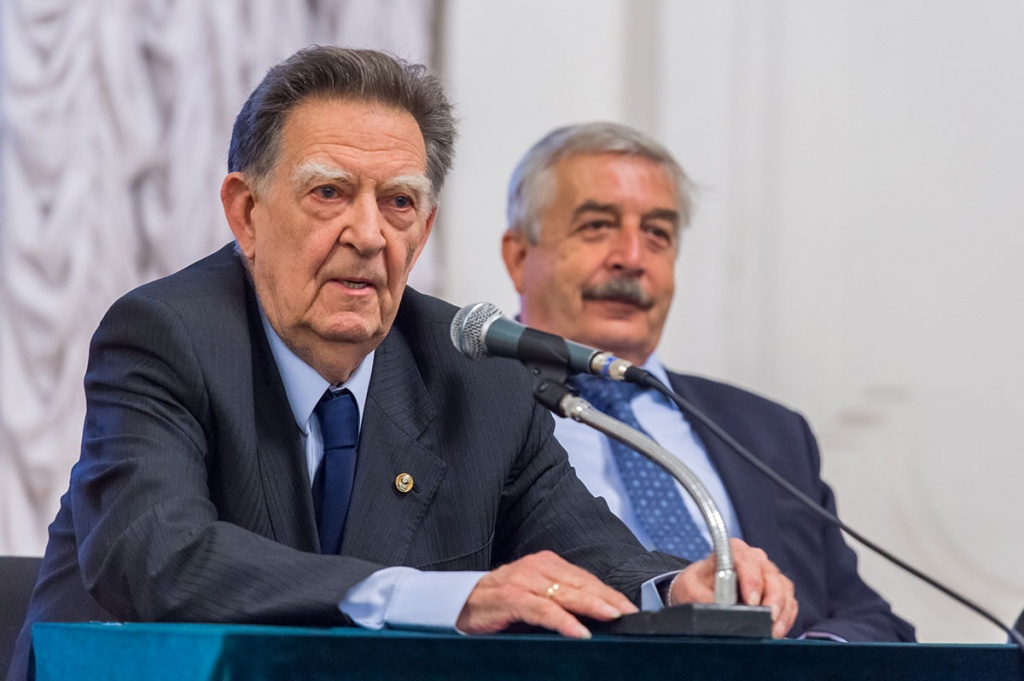 The conference was attended by over 200 people, including professors, associate professors, and postgraduates from 23 Russian cities and eight different countries – USA, France, China, Italy, Germany, Finland, Poland, and Ukraine.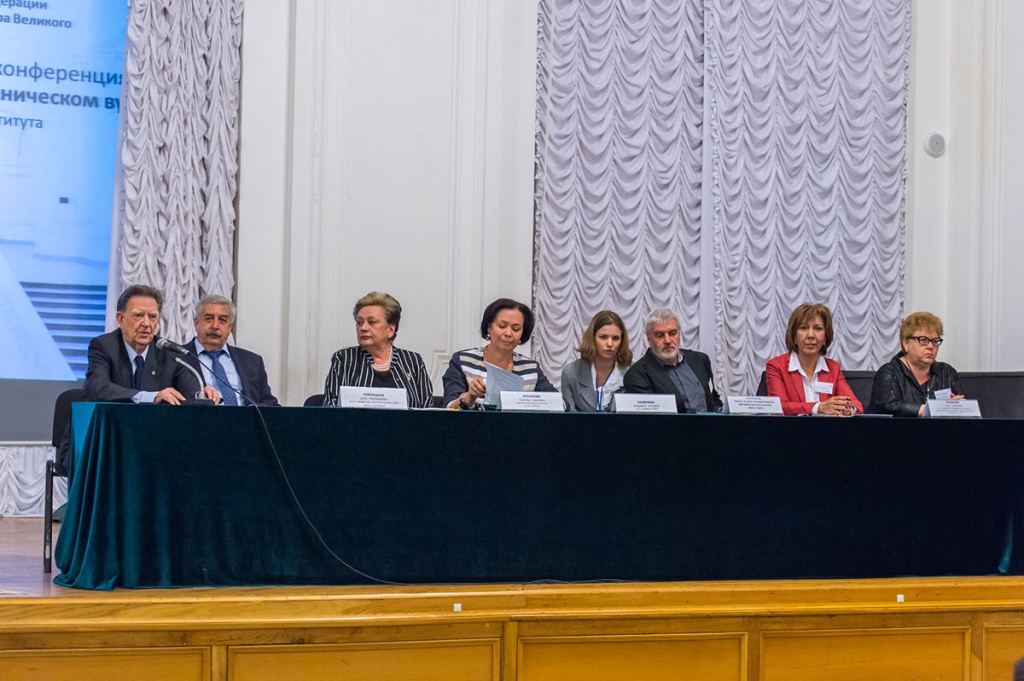 The participants of the conference exchanged ideas on the components of a humanitarian educational environment, its further development in terms of humanization and humanitarization, and other problems associated with humanitarian education of students in technical universities.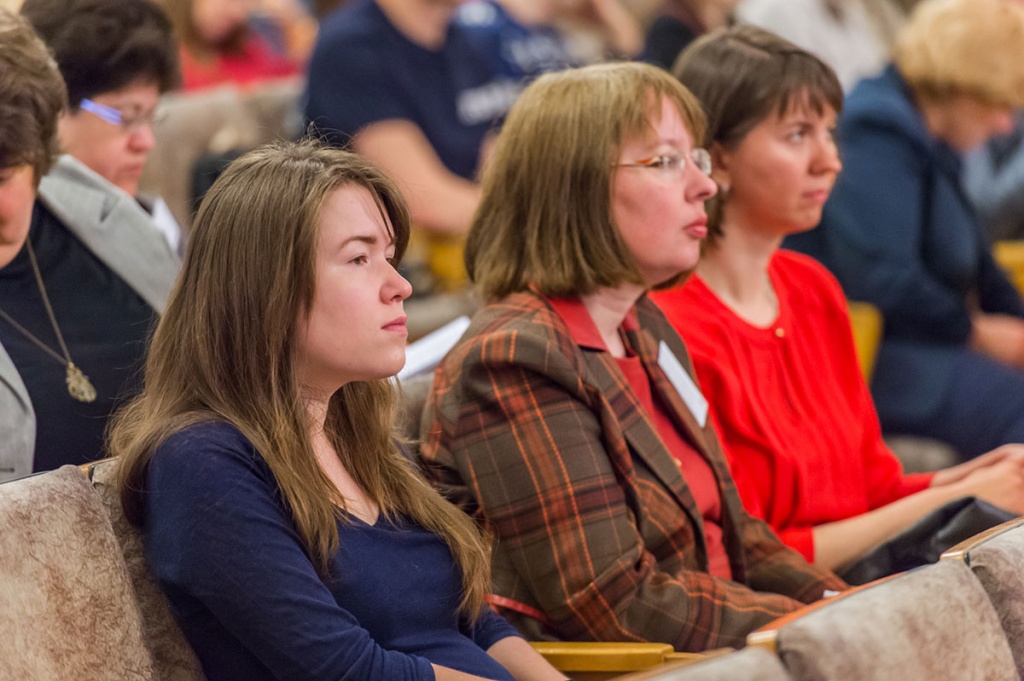 SPbPU Media Center. Information provided by the Institute of Humanities
Print version