Field Trips to Manufacturing Companies for the Students of the Institute of Civil Engineering
From 21st March to 4th April there was a series of field trips aimed at studying the advanced production technologies applied by LSR Group, one of the largest construction holdings in Russia. Students had an opportunity to study innovative technologies of manufacturing reinforced concrete products as part of the subject called Carrying out Research.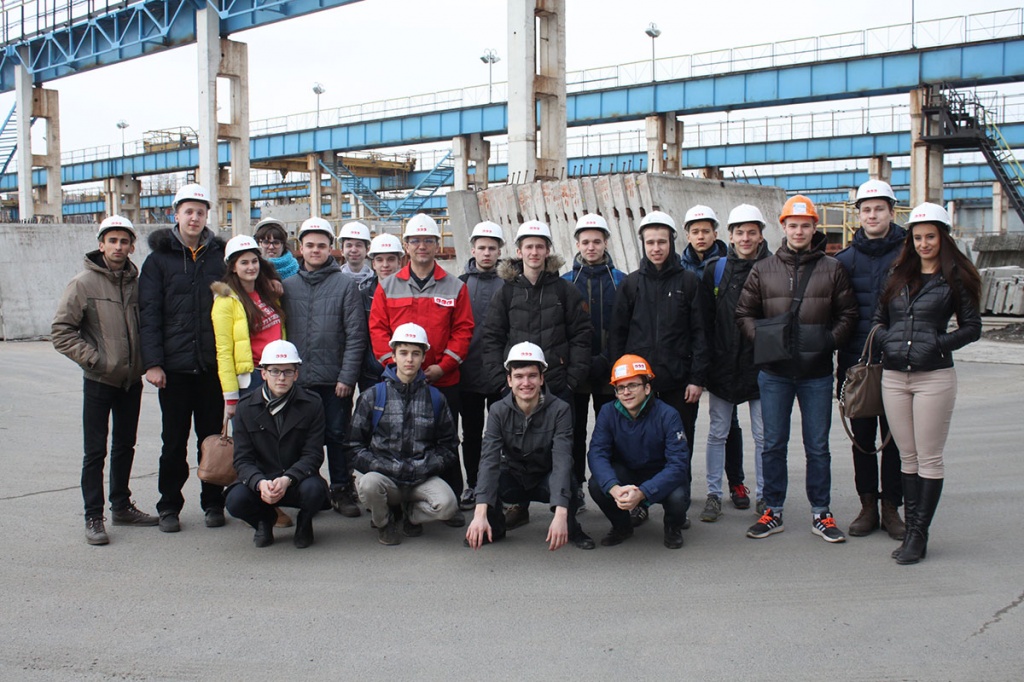 The engineers of the enterprise explained the students how special robot manipulators work forming spatial reinforcement cages and installing magnetic upturns around the perimeter of the future product for the subsequent placing of the concrete mixture into a mould, etc. The information is transmitted to the robot directly from an engineer by means of specially developed software; the robot reads out the information and produces the end product. Such technologies enable making customer tailored products.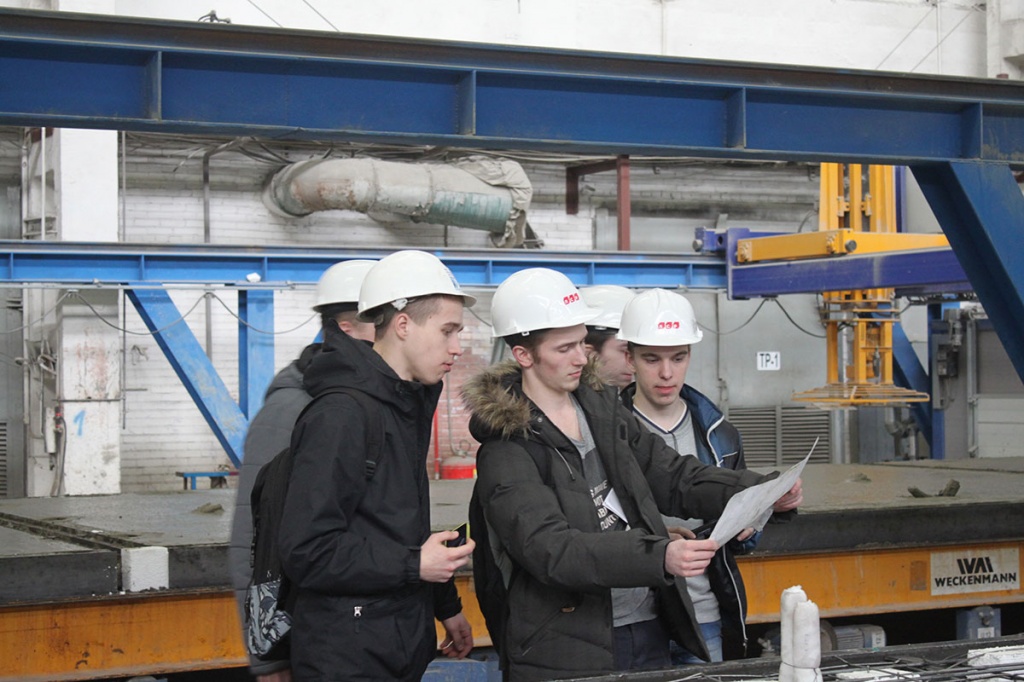 Besides studying the ways high technology equipment works the students of the Institute of Civil Engineering, SPbPU also familiarized themselves with the peculiarities of the Russian market of reinforced concrete products, obtained information about its main participants, studied the designs of the main types of reinforced concrete products and their quality control. During the field trips the students completed practice oriented tasks and prepared reports.
Media Center, SPbPU
Print version