"You are the energy of Polytechnic University": the students who were trained to work at Akkuyu NPP received their diplomas
24 students from Turkey who studied nuclear power plant design, operation, and engineering received their diplomas. They were enrolled in the Akkuyu NPP educational program in 2015, for which they passed a multilevel selection with tests and interviews, as well as studied Russian at the university foundation program for a year. Graduates of the program defended their diplomas in January and will start working at the Akkuyu NPP in Mersin, Turkey, as early as June.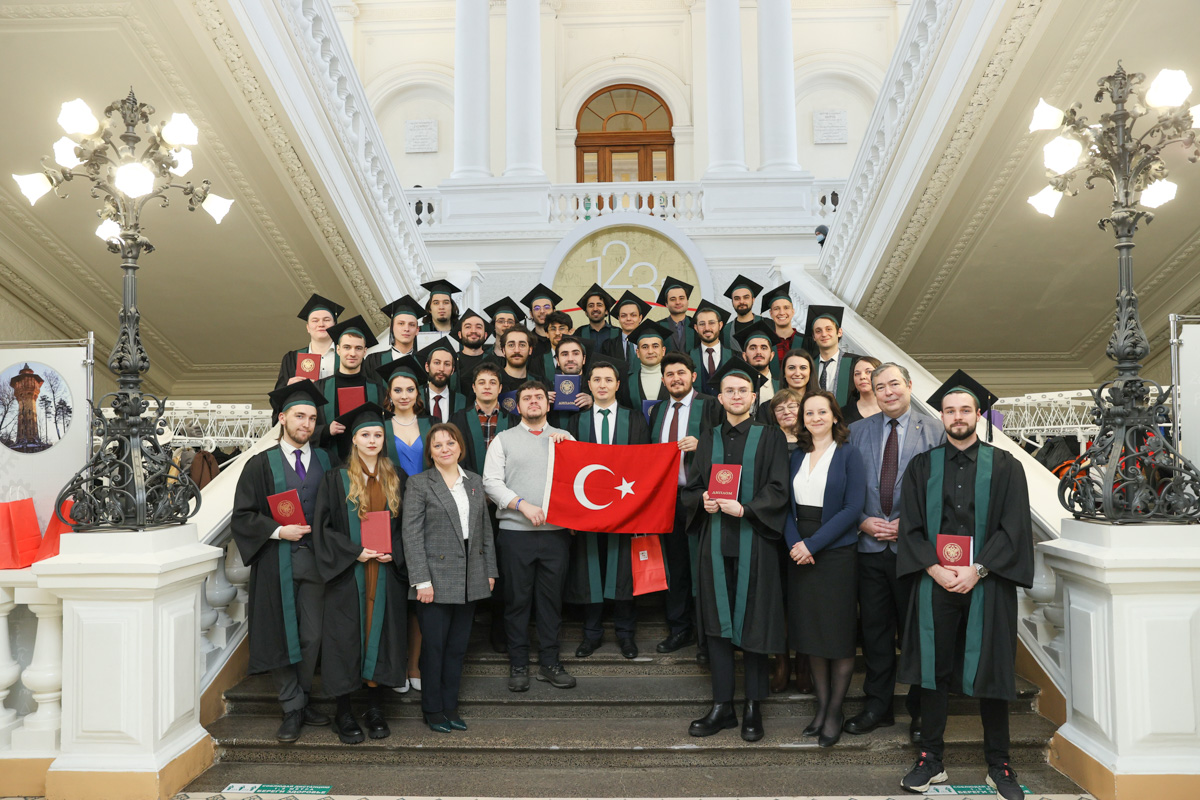 As one of Russia's leading universities, Peter the Great St. Petersburg Polytechnic University has joined the unique project dedicated to meeting the staffing needs of Turkey's rapidly developing nuclear industry. Our university has strong experience in training personnel for the design, operation, and engineering of nuclear power plants and has been training professionals of the highest level throughout its history. I am sure that the Turkish graduates of SPbPU will have a brilliant career at the first nuclear power plant in Turkey. And we, for our part, are happy to develop scientific and educational prospects and train new students in our programs , stressed Professor Dmitry ArsenIev, Vice-Rector for International Affairs of SPbPU.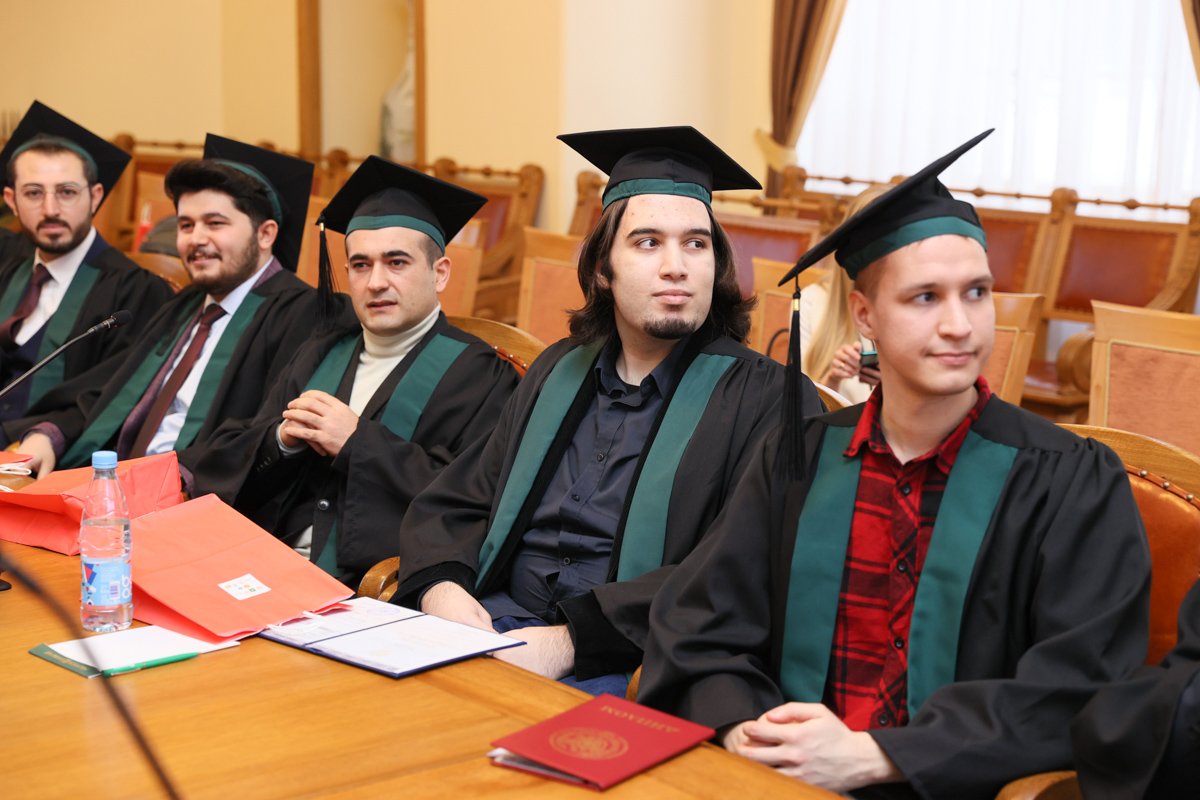 In a festive atmosphere in the meeting hall of the Academic Council of SPbPU, Alexander KALYUTIK, Director of the Higher School of Nuclear and Heat Power Engineering at the Institute of Energy (IE), SPbPU, presented diplomas to the graduates. During the years of study at Polytechnic University, the Turkish students not only acquired a specialty but also participated in the cultural and social life of the university. So, Ege MERT, Sahin Can TIPI, and Furkan ARSLAN organized a rock band, and last year they became finalists in the «Polyrock» competition. Nurberk SUNGUR became a Maria Sklodowska-Curie IAEA Fellow and will go to Vienna for a year-long internship. In 2019, students organized a festival of Turkish culture at Polytechnic University. They also did internships at Leningrad NPP, went on excursions to Izhora Plant and Atommash in Petrozavodsk to see how equipment for Akkuyu NPP is made, also went to Volkhovskaya HPP and Southwestern CHP.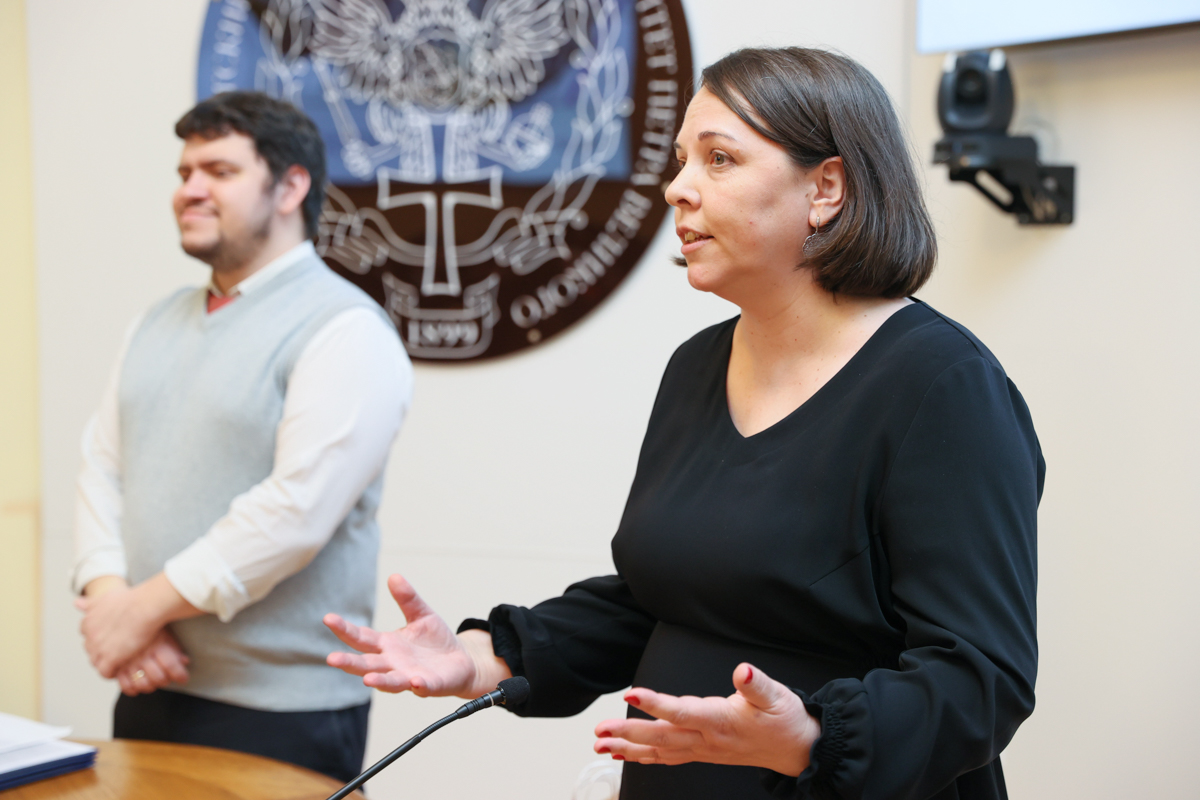 You are the energy of Polytechnic University, and your student life was very bright and active, said Natalia DONMEZ, International Students coordinator, Institute of Energy. I remember well our meeting at SPbPU International Campus when I first saw you and you began to applaud me, and I thought that I would do everything in my power to make you here interesting, joyful, and comfortable so that you understand that Polytechnic University — is you. And when in physics labs at times it seemed that diploma — it is impossible, when Russian seemed abracadabra, when there was incessant snow and darkness, you held on and were sure that today is possible. And it did come. The diploma is very important. But most importantly, you have friends, those people with whom you have become a big family here, and they are the greatest treasure you will bring out of Polytechnic University. I am very happy for you!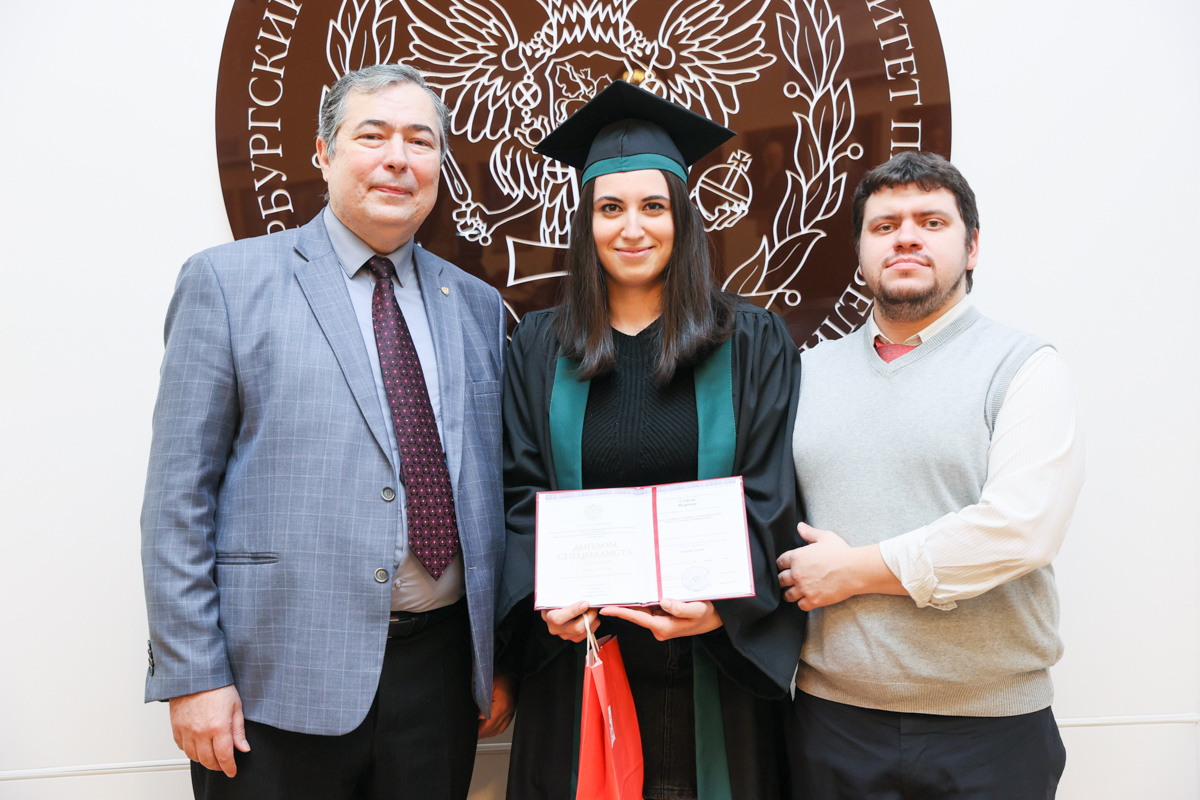 Presenting the graduates with their diplomas of graduation from SPbPU, Alexander KALYUTIK, Director of the Higher School of Nuclear and Heat Power Engineering, noted that today was a truly momentous day for them. You have received diplomas of engineers and a new stage of your life begins. I hope the knowledge and experience we gave you will come in handy in your work for the benefit of both the Russian and Turkish power industries. And no matter what professional path you choose — some of you will take up science, and some of you will work directly at the nuclear power plant, we hope that you will never forget Polytechnic University, your Alma Mater, and the Higher School of Nuclear and Heat Power Engineering. And we will always be glad to see you again.
Prepared by the SPbPU Public Relations Office
Translated by the SPbPU International Office
Print version