Applicants from Turkey were introduced to the fields of study at SPbPU
Applicants from Turkey were introduced to the fields of study at SPbPU
More than 1,000 Turkish applicants were introduced to SPbPU educational destinations at the A2 International Education Fair, which took place in Istanbul, Ankara and Izmir (Turkey). Polytechnic University was represented by Alla Mazina, Deputy Head of International Education Office, and Elizaveta Sukhova, Deputy Head of the International Educational Programs and Academic Mobility Department.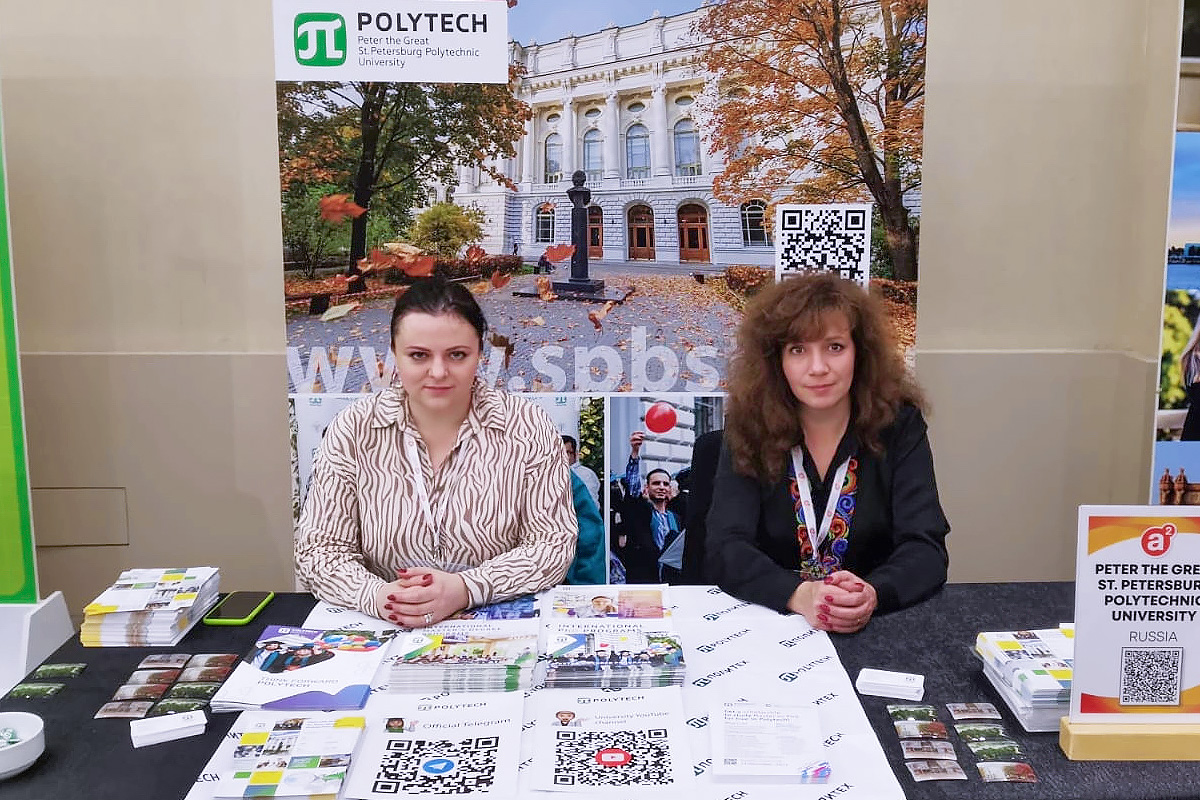 The total attendance of international educational exhibitions in three Turkish cities exceeded 5 thousand people. In addition to Polytechnic University, more than 90 universities from 13 countries took part in the A2 International Education Fair. According to the results of the five exhibition days, more than 130 potential applicants from Turkey have sent inquiries for education to SPbPU.
Turkish high school and university students showed the greatest interest in SPbPU undergraduate, graduate and postgraduate programs. We also noticed significant interest in the pre-university training programs. Polytechnic is quite a well-known university in Turkey. It is one of few universities in Russia preparing specialists for work at the first Turkish nuclear power plant, therefore we received a significant number of inquiries about training opportunities in the field of power engineering, commented Alla Mazina, deputy head of the International Education Office.
Representatives of SPbPU told about enrollment on a contract and budget form of study. The winners of the Open Doors: Russian Scholarship Project, as well as those who apply for the quota of the Russian Ministry of Science and Higher Education have an opportunity to study for free.
In addition to the high interest in the main educational programs of SPbPU, the participants of the A2 International Education Fair were also interested in the possibilities of student exchanges. Participants in such programs have the opportunity to go to a partner university for a semester (or shorter period) to study. This is available to both students and teachers: most recently, at the Fatih Sultan Mehmet Foundation University, SPbPU experts held a seminar, for their Turkish colleagues on the use of Inventive Problem Solving Theory (TRIZ) tools.
Polytechnic University provides a wide range of learning opportunities. Academic exchange programs are a great option for those who cannot immediately decide to go to another country for a long-term study. In our practice there are many examples when a student who first came to Polytech for a short-term program returned sometime later to enroll in a master's degree or postgraduate program at SPbPU, said Elizaveta Sukhova, Deputy Head of the International Educational Programs and Academic Mobility Department.
Print version