Brazil opens up new educational horizons at SPbPU
The exchange program for administrative and managerial employees, who participate in the Program '5-100' for higher educational institutions, and leading Brazilian universities, which are the members of the Brazilian Association of the International Education FAIBAU, started in Peter the Great Saint-Petersburg Polytechnic University at the beginning of September. The Program provides mutual visits to Program universities-members during the period from 2 to 4 weeks.
Russia and Brazil have much in common in the field of internal political and international life. The most perspective directions for cooperation are biotechnologies, power engineering, aircraft industry, military engineering etc.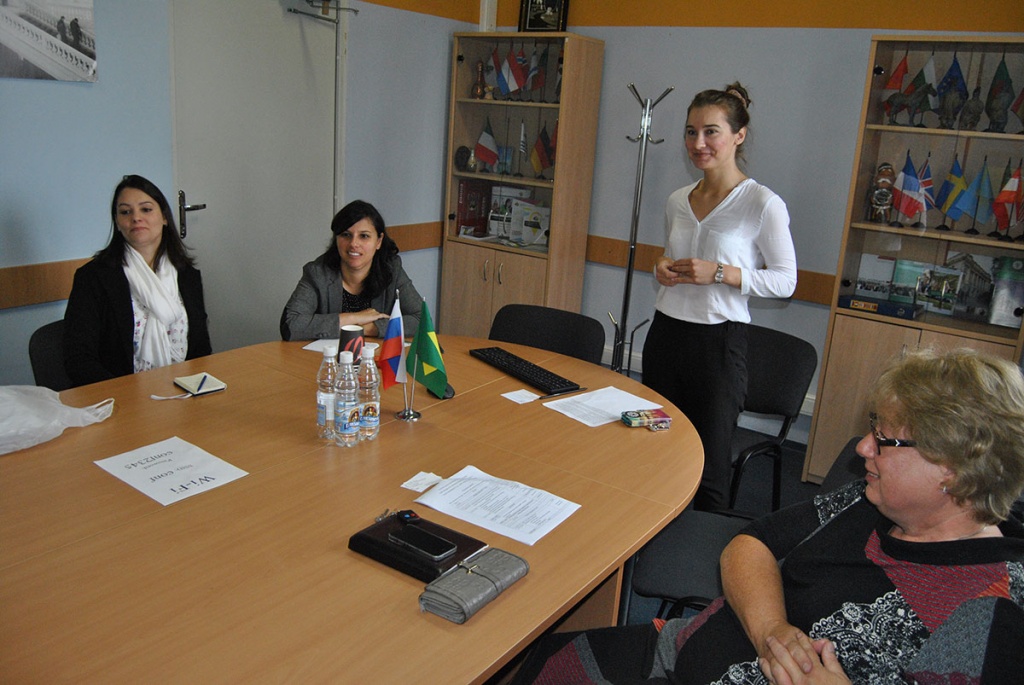 On the 7th of September Fernanda Candoso from the Federal University of Rio-Grande-du-Sul and Veronica Haag from the Federal University of Minas Gerais, who are the International Block employees responsible for the strategic partnership development and students' mobility, started their training in SPbPU.
The training of Brazilian colleagues began with the presentation of our university organized by the Office of International Educational Programs in the SPbPU Resource International Center.
The training program includes the discussion on international cooperation between the universities of Russia and Brazil, acquaintance with the organization of students' international academic mobility, cooperation agreements coordination, and even Russian classes organized at the request of Fernanda Cardoso.
Elena G. Nikonchuk, the head of the Office of International Educational Programs, notes that the most perspective direction of the Russian-Brazilian interaction development at the moment is developing the academic mobility for postgraduate students, which can result into joint programs of the postgraduate education. She also says that 'the universities are ready for such a kind of interaction. Our immediate aim is to reveal the areas of mutual scientific interests for further collaborative activity.'
We are sure that the implementation of new ideas and plans connected with the advancement of educational programs and innovative processes in the field of science will become a steady foundation for the cooperation between Russia and Brazil.
Brought to you by SPbPU International Relations Office
Print version