Christmas Mood Brought by Polytechnicians from their Trip to Hannover
Christmas Mood Brought by Polytechnicians from their Trip to Hannover
Students all over the world speak the same language – language of friendship and mutual understanding. The students of the Institute of Humanities of Peter the Great St. Petersburg Polytechnic University (IH of SPbPU) got a chance to see that it is true when they left for Leibniz Universität Hannover at the end of November. To establish contacts, organize work on promotion of the joint vlog, expand the limits of cooperation between the two universities and, of course, to get more knowledge and impressions – these was something they planned to do during this trip.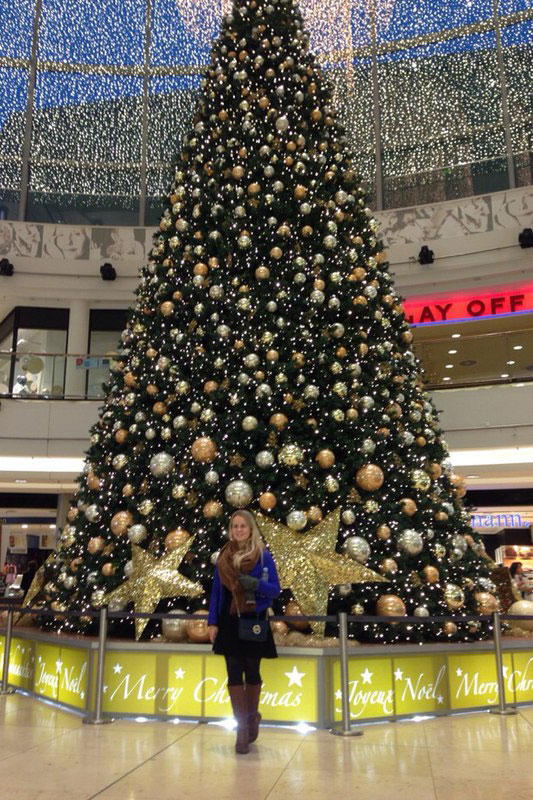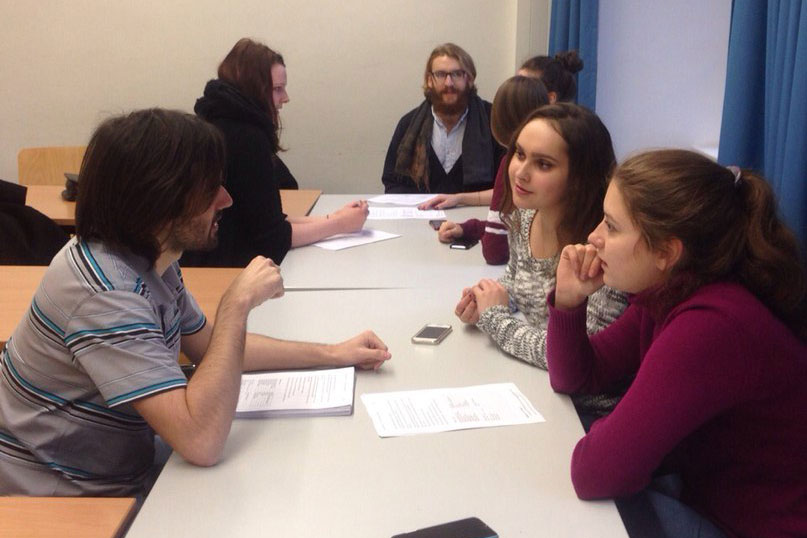 Leibniz welcomed the guests from the Polytechnic University. Meeting interesting people, learning about culture and traditions of the other country, acquiring new knowledge and skills – obviously, all this was part of the planned program. However, our guys learnt that travelling to Europe during a pre-Christmas period is especially wonderful and memorable!
It should be noted that Leibniz Universität Hannover has a special place on the long list of SPbPU's international partners. It is not just a partner university, but our strategic partner in Europe. Corroboration between the universities has stood the test of time: it has been there for more than 30 years. The students of the Polytechnic University and Leibniz Universität Hannover are in regular contact. The official cooperation program implies student exchange for those learning Russian and German, their joint project activities for creating advertising and presentation materials for both universities, work over the vlog called "German today – Russia today", etc.
During our latest trip, our students took part in the international dialog dedicated to the important global problems of education; attended some presentations, seminars and lectures about development of international activities and cross-cultural communications. The Polytechnicians were even able to try themselves as Russian teachers. The German students confessed that they enjoyed these classes a lot. "My family moved from Russia to Germany many years ago. Enrolling at this university became an important moment in my life. But I will never forget my motherland and will keep learning Russian. I am sure that connections of my university with St. Petersburg Polytechnic University will help me build a successful career, probably, even in Russia," said one of the students of Leibniz Universität Hannover.
The final assignment for our students was to make a short movie where they were to speak about things they liked most of all in Germany. It is not surprising that the main theme of the video was a Christmas fair – this is the only place where you can buy the most original and sweet gifts for your relatives, friends and classmates! "German families have their own traditions. For instance, they keep old decorations for Christmas trees, photos that they give from one generation to another… And what special flavor the Christmas fair in Hannover has! It is the smell of apple and cinnamon pie, homemade cookies and mulled wine – it is worth coming here just for these things!" Nelly Arkhiptseva, student of the IH shared her overwhelming emotions with us.
The students returned to their native St. Petersburg in a good mood and being very much impressed by their trip and now they are talking about their plans for the nearest future: "We say thanks to everyone who helped to make this trip possible and, of course, we are looking forward to new trips to Germany. And until then we will keep contacting our German friends through vlog. New Year is coming and we will surprise them with our traditions, too. For example, we will teach them how to make our traditional New Year Russian salad." We have no doubts that the students from Leibnitz will like such ideas a lot!
International Relations Office
Print version