Continuing Scientific and Technical Cooperation with Vietnam
Cooperation experience of Peter the Great St. Petersburg Polytechnic University with Vietnam accounts for more than 50 years. Within this time, more than fifty Vietnamese students studied at SPbPU. The activity of the Polytechnic University on training staff for the Vietnamese industry was marked on the governmental level: Polytech was awarded the Government of Vietnam certificate and even the president of Vietnam Nguyen Minh Triet paid a visit to the university in 2009.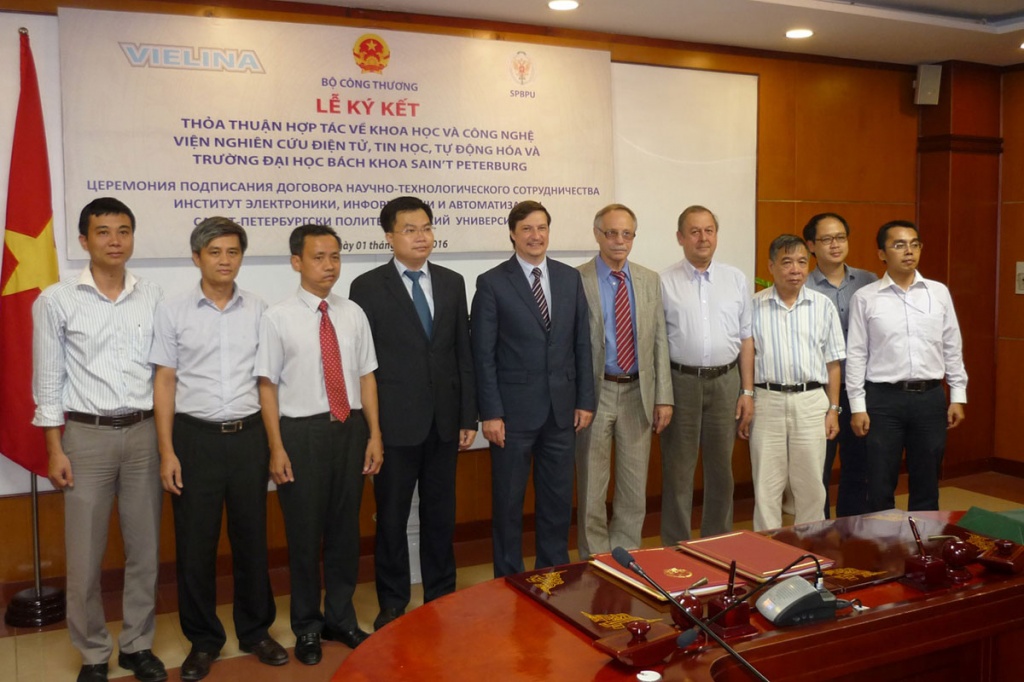 As early as 2016, continuing cooperation with Vietnam, the SPbPU delegation, led by Vice-Rector for International Relations D.G. ARSENIEV, has paid a working visit to the city of Hanoi. The delegation also included Director of the Institute of Physics, Nanotechnology and Telecommunications S.B. MAKAROV and manager for programs of South-Eastern Asia V.I. MALYUGIN.
The problems of scientific, technical, and academic cooperation between Vietnam and the Polytechnic University were discussed at the Ministry of Industry and Trade of Vietnam with the participation of Director of the Department of Science and Technology Tran Viet Hoa.
It is significant that for four years already SPbPU has been supporting a large project on establishing Vietnamese-Russian Technical University. This project is implemented by the consortium of Russian universities and our university is a core one in "Technical Systems Management". More than 25 professors from Polytech have already completed their training in Vietnam.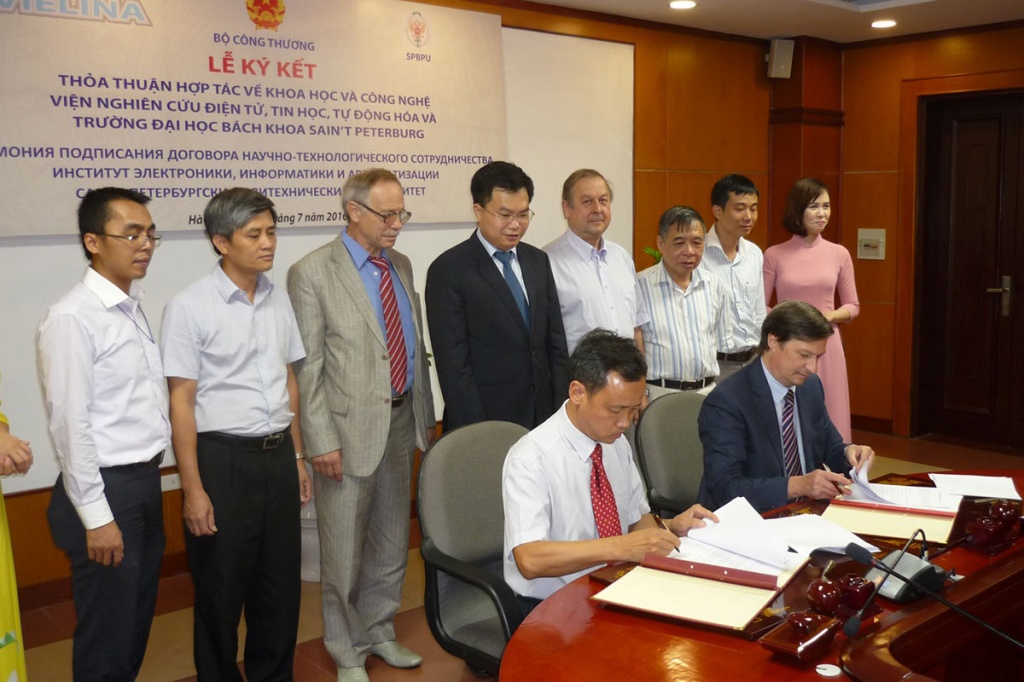 During the negotiations at the Ministry of Industry and Trade of Vietnam, SPbPU Vice-Rector for International Relations D.G. Arseniev made proposals on extending cooperation between the universities and research centers of Russia and Vietnam, training for Vietnamese specialists, opening joint educational programs - including programs in English. A long-term cooperation strategy, aimed at developing and establishing telecommunication systems for collecting, processing, and transmitting information, was determined.
The second meeting of the working visit to Hanoi took place at Vietnam Research Institute of Electronics, Informatics and Automation (VIELINA). S.B. Makarov and V.I. Malyugin gave reports to Director of the Institute Prof. Nguyen The Truyen and also gave a seminar to employees of VIELINA on problems of training and research projects.
As a result of the working visit, Director of VIELINA Nguyen The Truyen and Vice-Rector for International Relations D.G. Arseniev signed two contracts on implementing research on the subject of "Telecommunication systems of collecting and processing information" and approved a training program for Vietnamese specialists at SPbPU in the field of power engineering.
Media Center jointly with the International Relations Office
Print version