Cooperation between SPbPU and Zhejiang University is an important factor for the development of Russian-Chinese relationships
Cooperation between SPbPU and Zhejiang University is an important factor for the development of Russian-Chinese relationships
On September 21st the delegation from Zhejiang University, China, visited Peter the Great Saint-Petersburg Polytechnic University in order to take part in a roundtable discussion concerning the issues of developing strategic partnership between our universities.
A strategic partnership agreement between SPbPU and Zhejiang University was signed earlier in 2015. The program of partnership involving the Polytechnic University and Chinese higher education institutions means educating Chinese citizens at our University, promoting educational services and science and technology developments into the Chinese market, establishing Russian-Chinese innovation centers, etc. The main forms of cooperation are academic exchange programs, teaching students and postgraduate students together, participation in exhibitions and industrial fairs.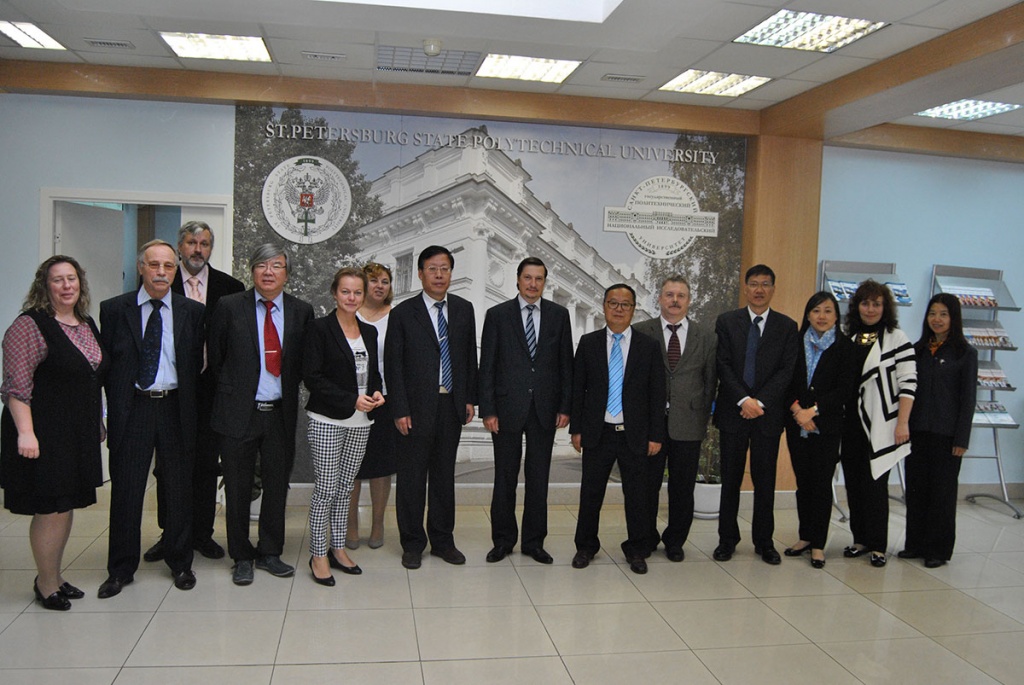 The opening speech was delivered by D.G. Arsenyev, the Vice-Rector for International Relations. "The cooperation with our colleagues from China began many years ago and we are proud that it still continues. Today we are to draw up a plan for our cooperative efforts in 2017 identifying specific events", said Dmitry Germanovich. According to the Vice-Rector, during the years of cooperation numerous exchange programs for teams in charge took place, a research cooperation agreement in the field of machinne building and materials processing was signed. From 2005 to 2014 three summer and four winter school programs were organized at SPbPU, in which 70 Master students and postgraduate students of Zhejiang University took part. Research and education projects are being successfully implemented in partnership with other Chinese universities; cooperation with Chinese industrial companies is also developing.
D.G. Arsenyev also mentioned other significant partners of our University, namely Imperial College London, Politecnico di Milano, Lappeenranta University of Technology and many others. "The Alliance for International Education, of which the Polytechnic University is a member, is always open for new participants, and Zhejiang University is one of our key partners", said the Vice-Rector.
Zhejiang University initiates innovation programs in priority fields of development, that is information technologies, telecommunications, nanotechnologies, new materials, space exploration, etc. The main idea of the University lies in creating and promoting research centers and involving world-class partners. In both countries only two universities were selected. "We are really grateful to the administration of the Polytechnic University, their hearty welcome and the offer to cooperate. We hope that our program of action will be approved by the executive team of our University", said Professor Wang Jiaping, the Executive Vice-President of Zhejiang University.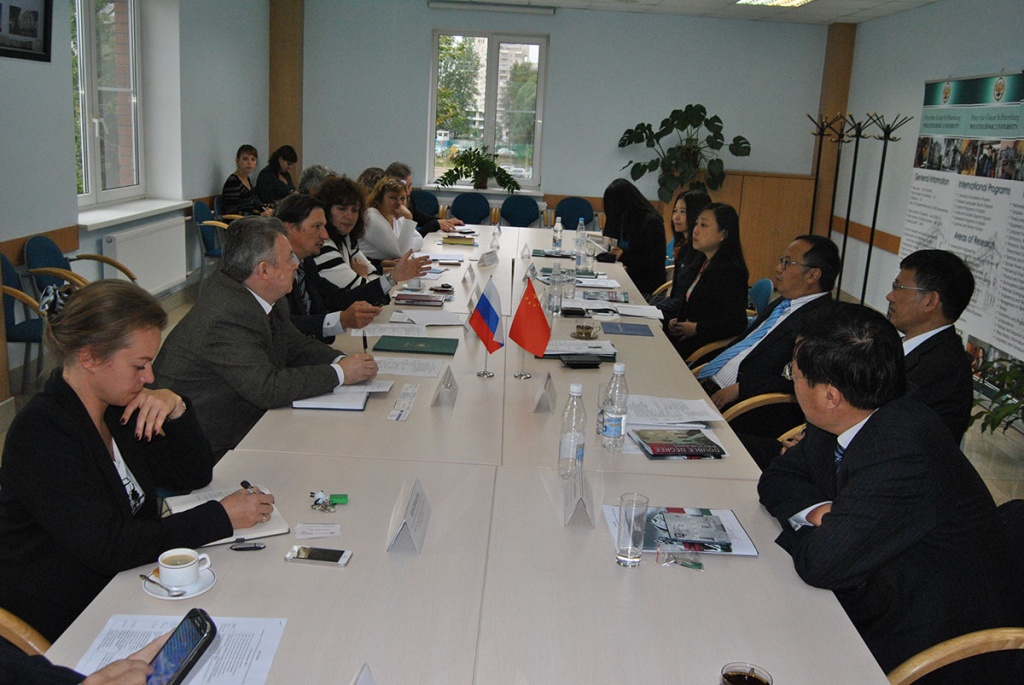 Whithin the framework of the visit a meeting devoted to internationalization issues took place attended by the staff of the International Office of Zhejiang University and similar bodies of SPbPU. The participants discussed such issues, important for developing effective partnership, as inviting students to take part in international educational programs in the English language, organizing summer and winter schools, establishing scholarships for the best students and postgraduate students to help them study at partner Universities.
The representatives of Zhejiang University also visited the Supercomputer Center of the Polytechnic University, the "Friction Stir Welding" Laboratory, the Russian-Chinese Laboratory of Functional Materials, the Research and Technology Complex "Mathematical Modelling and Control Systems". As a result of the meeting, it was decided to boost the efficiency of research and technology cooperation between the Universities and to create centers for international interaction.
For your reference
Zhejiang University is a state university of China founded in 1897. It is situated in the city of Hangzhou, Zhejiang Province, 180 kilometers away from Shanghai. It is one of the most prestigious universities in China. There are 11 areas of study: management, medicine, agronomics, engineering sciences, history, neo-Confucianism, education sciences, literature, law, economics and pholosophy. The University comprises 24 colleges, 14 laboratories of the national level and 5 engineering research centers.
About 40,000 students study here. The University library is the largest in China, there are more than 7 million copies. The University slogan is "Looking for truth, opening new ways".
Brought to you by SPbPU International Relations Office
Print version