The Delegation from Çukurova University at Polytechnic University
On November 25, representatives of Çukurova University (Turkey) arrived at Polytechnic University. Rectors Mustafa KIBAR and Andrei RUDSKOI discussed possible areas of cooperation.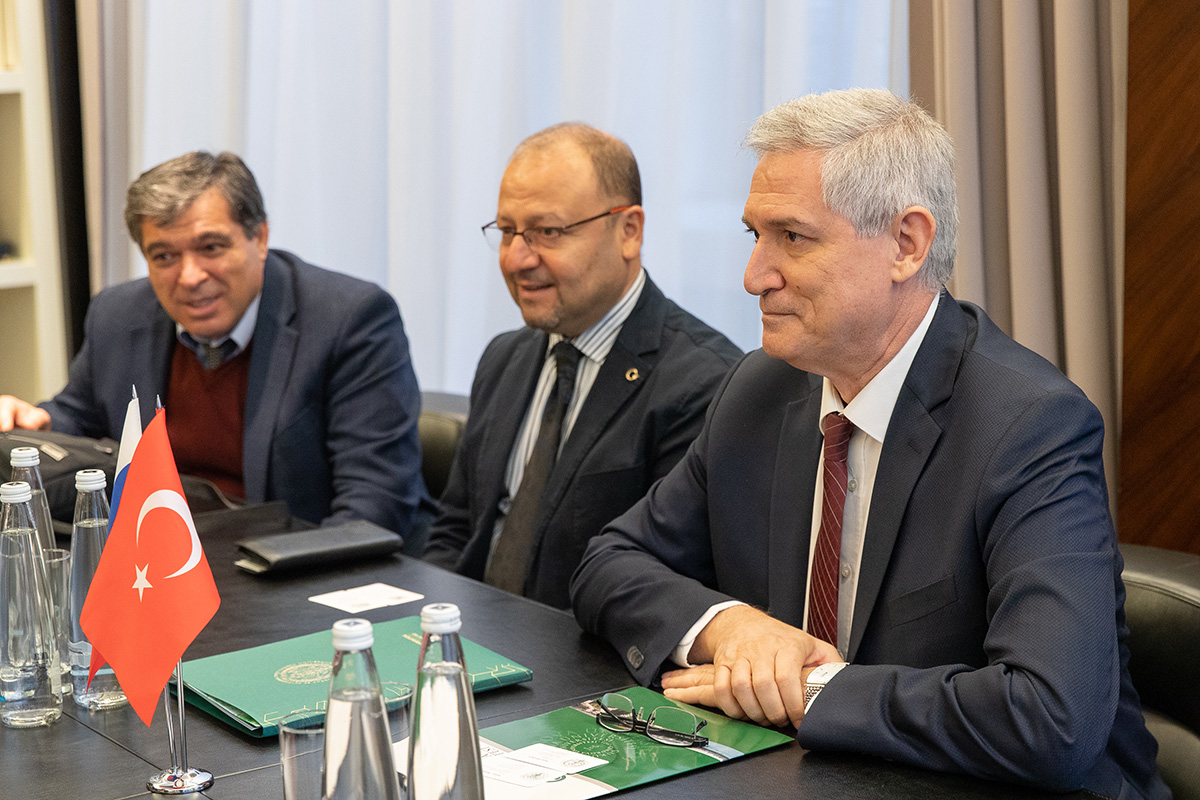 Polytechnic University is partnering with six Turkish universities. Today, 18 students from Turkey are studying at the preparatory faculty of SPbPU, and 69 people are studying in the main programs.
Çhukurova University is among the top 500 universities in the world and the top five universities in Turkey. This year, jointly with Polytechnic University Çhukurova University has won grant support in the form of scholarships for the exchange of students and teachers in the framework of the international project Erasmus +. During the meeting on November 25, the Rector of St. Petersburg Polytechnic University Andrey RUDSKOI expressed the hope that this is only the beginning of joint work.
Rector Mustafa KIBAR, head of the International Office Harun ARIKAN, head of the Department for work with foreign students Alkhan SARIEV and coordinator of the Engineering Department for the Erasmus + program Ulus CHEVIK visited St. Petersburg as part of the delegation of Çhukurova University.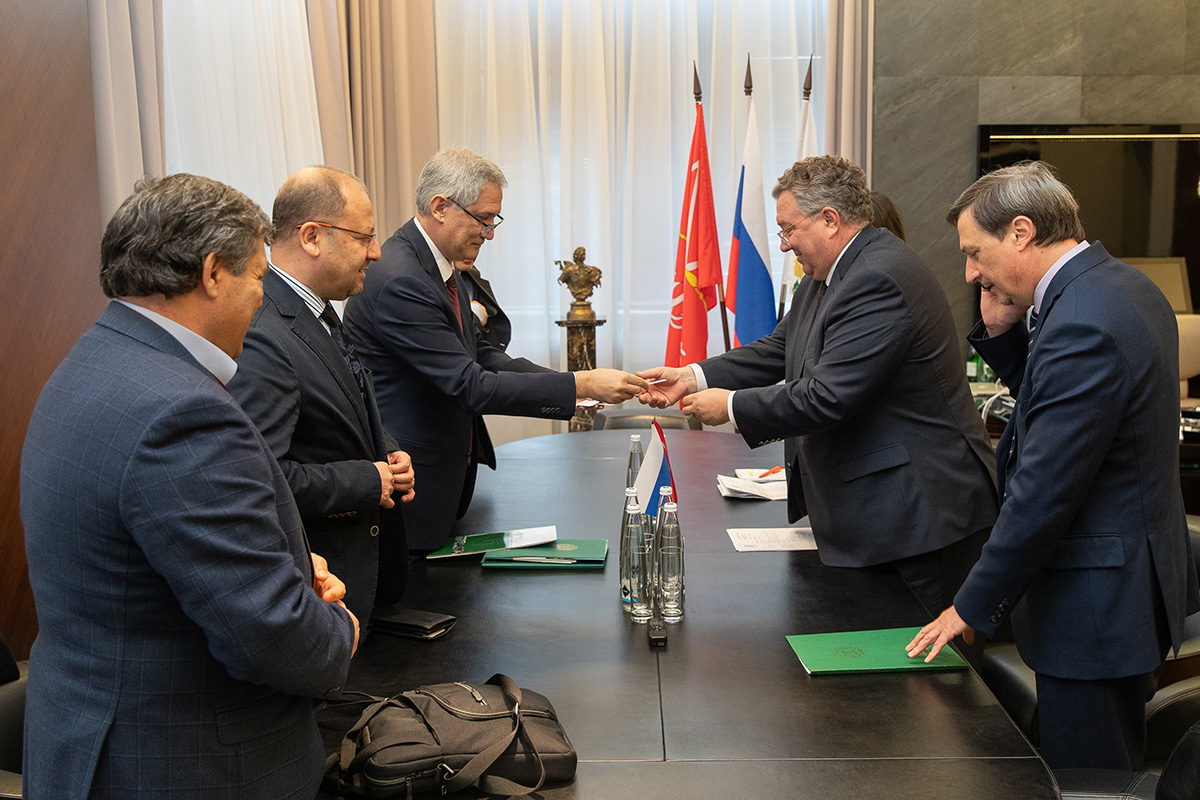 Rector Andrei RUDSKOI said: "This year, we turned 120: we are a bit older than you! We wish you the same longevity! Your university is universal; it includes medicine, agriculture, and natural sciences. We have no cooperation agreement with you yet, but we have intended to establish contacts with you since long ago. Next March, I am planning to visit the Republic of Turkey, not only as the rector of SPbPU, but also the President of the Friendship Society with Turkey. We plan to organize the days of Russian culture in Turkey. And I would be glad to meet with you to sign a cooperation agreement."
University representatives agreed to conclude a memorandum of understanding and tentatively planned to sign it in March 2020. The meeting participants discussed the possibilities of broad scientific and technological cooperation and the educational areas of the Erasmus+ project; rector Andrei RUDSKOI invited students of Çhukurova University to take part in the International Polytechnic Summer School.
Within the framework of the visit, the guests also visited the laboratories and research centers of Polytechnic University, and took tours around the campus of Polytechnic University and St. Petersburg. Representatives from Turkey thanked the leaders of Polytechnic University for the warm welcome and confessed that the visit was exciting and fruitful.
Prepared by the SPbPU Media Center
Print version